Advertorials
How it Works
Native Advertorials are Consumed the Same Way People View Editorial Content
The study conducted by Sharethrough/IPG Media labs found that visual attention for native ads was nearly equivalent to the visual engagement of original editorial content.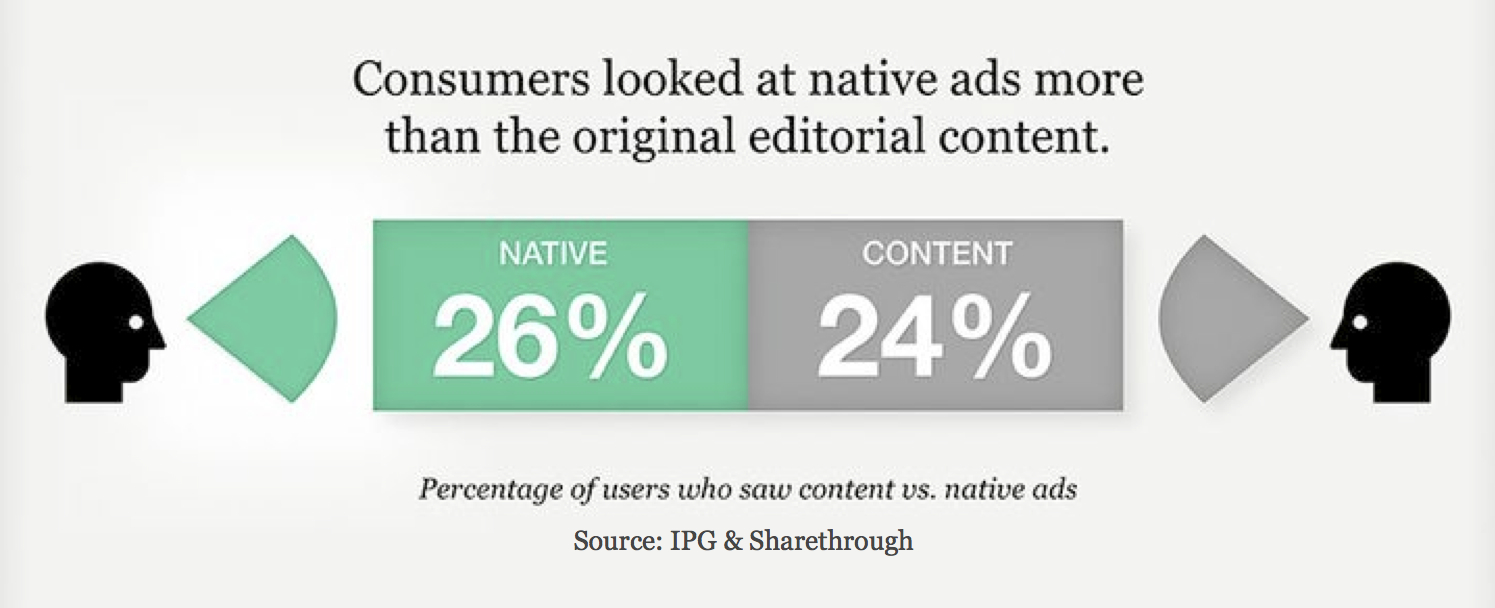 Native Ads Drive Higher Brand Lift than Traditional Banner Ads
According to the study, native ads drove higher brand lift for all campaigns, and the delta was even more pronounced for respondents who had previously bought a product from the advertiser.
Native ads registered 18% higher lift in purchase intent and 9% lift for brand affinity responses than banner ads.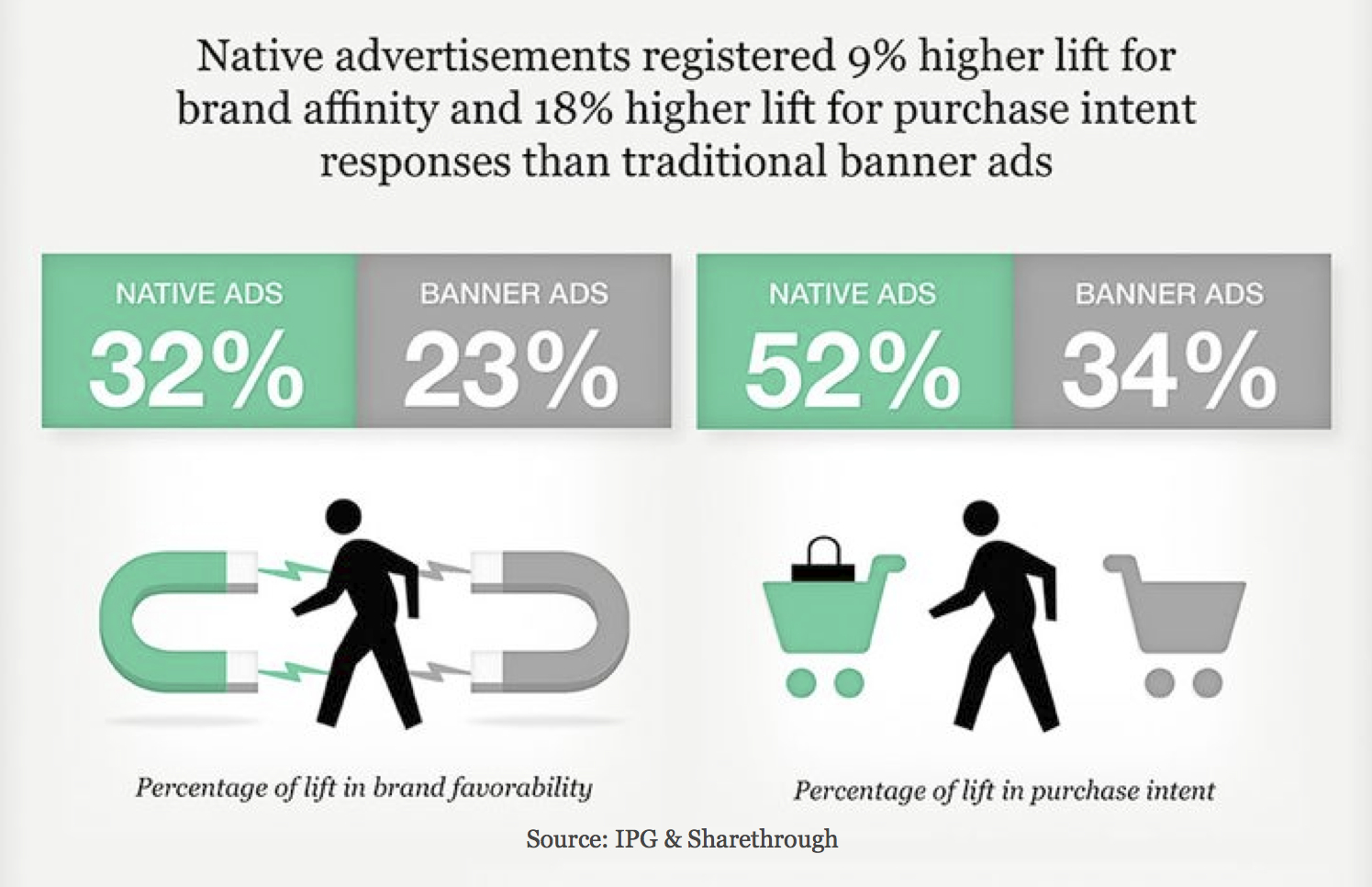 Native Ads Are More Visually Engaging than Traditional Display Ads
The study showed that users visual attention clearly was superior for native ads than standard banners. Consumers looked at native ads 53% more frequently than display ads, and 32% of respondents said the native ad "is an ad I would share with a friend of family member" juxtaposed to only 19% who said the same of display ads.

Advertisers who choose the starter package get 4 advertorials each month. You choose the day each week!