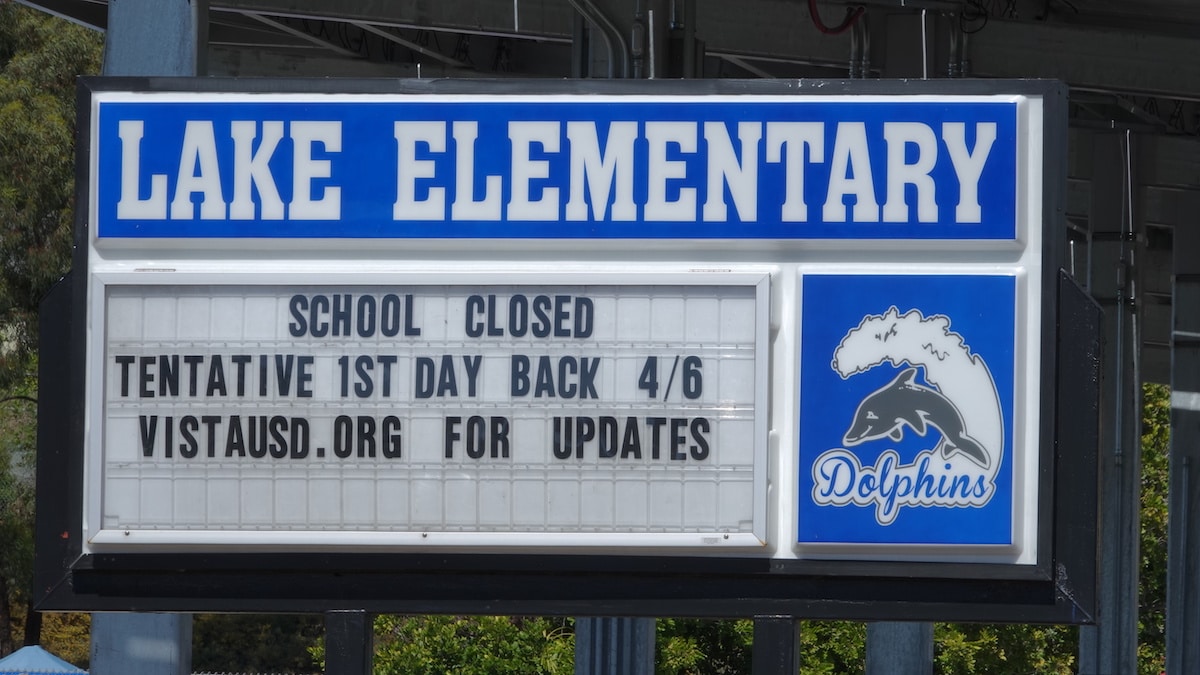 Democratic Legislation 'More a Payback for Teachers Unions'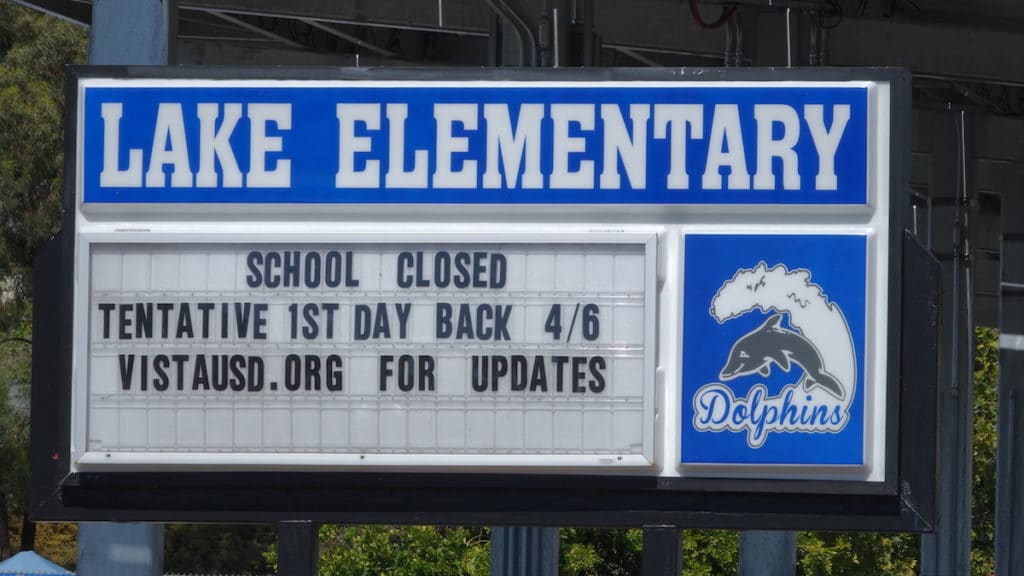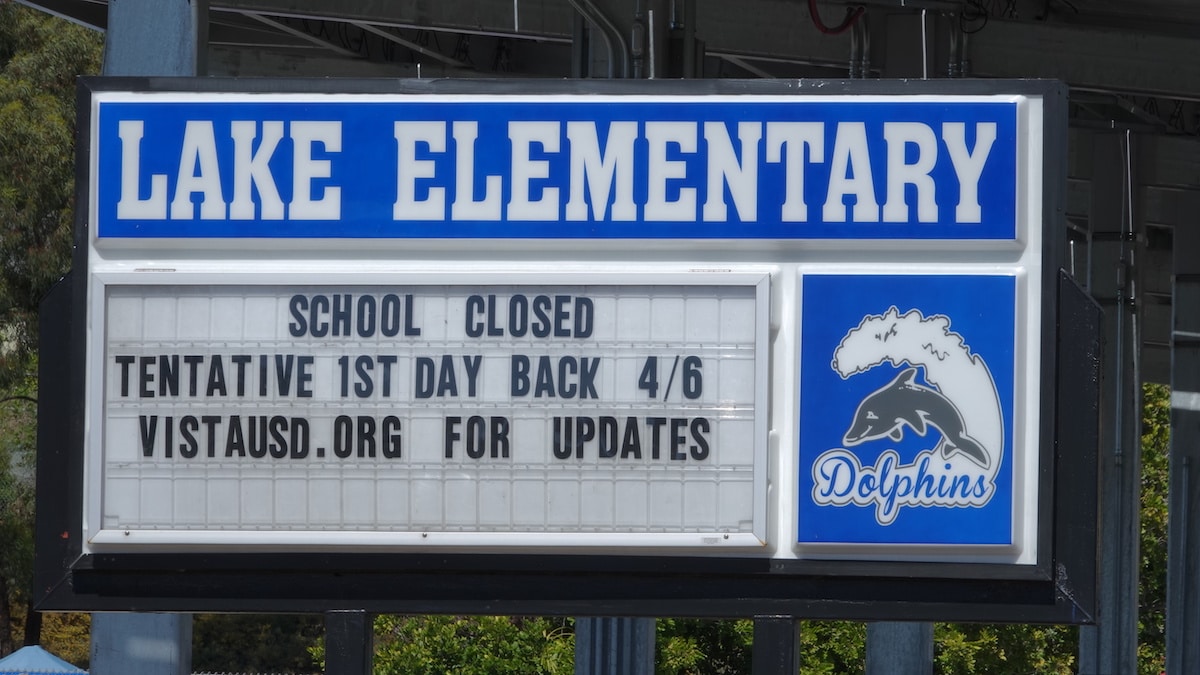 Washington, D.C. (PPD) — The Democratic legislation allegedly aimed at providing "relief" from the coronavirus (COVID-19) is not designed to safely reopen schools anytime soon. The bill, which is expected to rely on reconciliation for passage by simple majority, is more a payback for teachers unions.
The White House and Congressional Democrats have touted the House Committee on Education and Labor appropriating $128.6 billion for the Elementary and Secondary School Emergency Relief Fund "to support schools in safely reopening."
However, the analysis from the Congressional Budget Office finds roughly $32 billion per year is appropriated for fiscal years 2022 and 2023. The remaining $60 billion would be spent through fiscal year 2028. Only $6.4 billion of that money is slated for fiscal 2021 — less than 5% of the total.
There are less than eight months remaining until the end of fiscal 2021 on September 30. Multiple studies and reports make it clear the period between now and then is key to safely reopening schools in time to further mitigate already significant damage to child education and health.
In December, the Centers for Disease Control (CDC) estimated that implementing its recommendations for K-12 schools would cost between $55 to $442 per child. With roughly 51 million K-12 public school students, it could cost anywhere between $2.8 billion to $22.5 billion.
However, an analysis of U.S. Department of Education (DOE) data by the nonprofit Foundation for Research on Equal Opportunity shows states already have between $53 and $63 billion from prior relief packages, including funding to reopening plans provided by the Trump Administration.
"With more than $53 billion in available federal emergency funds, state education agencies should have more than enough funds to implement the CDC's recommended mitigation strategies to safely reopen," the report said.
With funds already available for safely reopening schools and additional appropriations delayed over the course of several years, it's unclear who or what will eventually benefit. What is clear is that it's not a priority of the Biden Administration and Congressional Democrats to mitigate the damage already done — and yet to be done — to children from school closures.
How significant is that damage? It's almost immeasurable, though many are attempting to gauge it. School-age children have experienced a surge in mental health issues and large percentages have simply vanished from the system.
A study published by the Organization for Economic Co-Operation and Development (OECD) warned the loss of in-person learning could reduce the lifetime income of students by 3%. A study in the American Medical Association's JAMA Network Open finds that this financial stress could result in the collective loss of 13.8 million years of life.
Teachers unions spent millions of dollars to elect Joe Biden and Democratic candidates up and down the ballot last November. Similarly, they spent millions lobbying to keep schools closed despite overwhelming evidence that they are safe to open, and that the damage done by closures far outweighs the risks of reopening.
That amount of money buys a lot of disinformation and procrastination. Contrary to Democratic claims echoed by a friendly corporate media, the data have never supported school closures. Since the early stages of the pandemic, researchers have been warning about prolonged school closures due to long-lasting, negative consequences for students.
Research at University College London (UCL) suggested school closures would do little to mitigate the spread of COVID-19. That research was published in The Lancet Child & Adolescent Health journal back in April 2020. It reviewed 16 previous studies, to include 9 that looked at school closures during the 2003 outbreak of Severe Acute Respiratory Syndrome (SARS) in China, Hong Kong and Singapore.
SARS is a respiratory disease caused by a coronavirus similar to the one that causes COVID-19. The research concluded school closures "did not contribute to control of the epidemic".
A study in Pediatrics, the official journal of the American Academy of Pediatrics, stated "measures to mitigate risk for educational and health disparities among children have been woefully lacking" despite "months of public health and political discourse" to include historic action taken under the prior administration "to ensure the educational, nutritional, physical, and mental health needs of children are met."
"Action is needed to offset the risk for educational losses among all children as well as exacerbated educational disparities among children in poverty," the study warned. "Unforeseen extended school closures can lead to lower test scores, lower educational attainment, and decreased earning potential."