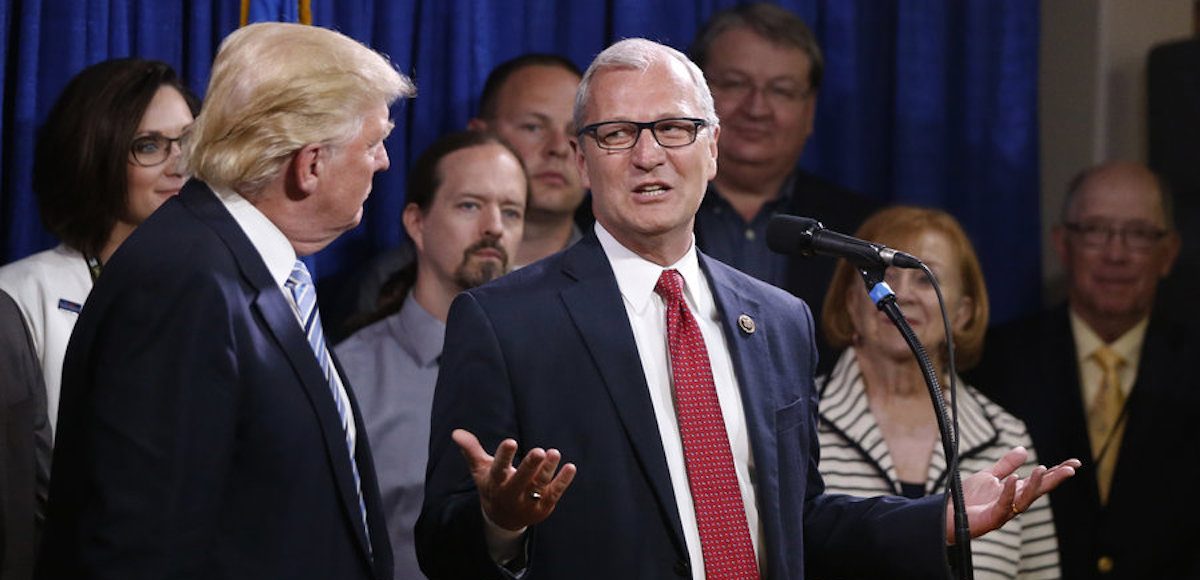 Representative Kevin Cramer, R-N.D., a popular early supporter and close ally of President Donald Trump, has decided to run for U.S. Senate in North Dakota against Senator Heidi Heitkamp. The reversal from his previous decision not to run instantly makes the vulnerable Democratic incumbent senator an underdog on the PPD Senate Election Projection Model.
"Barring any serious mishaps or a true wave election for the Democrats nationwide, this seat will be in Republican hands after the 2018 midterm elections," Rich Baris, the director of the Big Data Poll and PPD Election Projection Model said. "She can no longer run as a moderate with her record. It's a deeply conservative state and Rep. Cramer is a strong candidate."
"All the variables are against her."
Senator Heitkamp won the election to the U.S. Senate in 2012 by just 2,994 votes, less than 1% of the ballots cast. President Trump won the Peace Garden State with 63.0% to 7.2%, with Libertarian Gary Johnson garnering 6.2%.
Republican candidate Gary Emineth sent out an email before the announcement, saying he's withdrawing his candidacy.
"I find myself unwilling to take on a popular who has done much to endear himself to his constituents," Mr. Emineth wrote. "Cramer's accessibility and service on behalf of the people of North Dakota are exemplary."