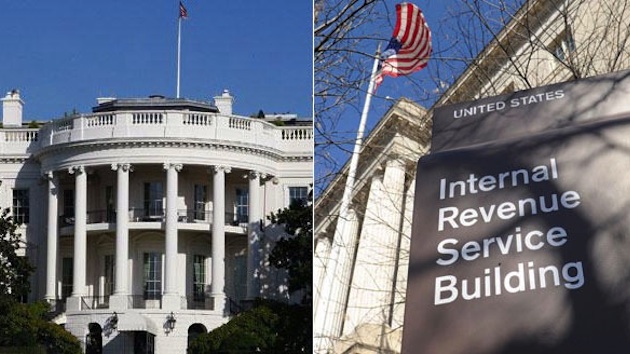 President Obama and Democrats repeatedly argues certain taxpayers aren't paying their fair share, but American voters aren't buying it. A slew of recent polls leading up to April 15, 2015, the day the tax man cometh, indicate voters disagree with the president and his party on pretty much every aspect of this issue.
Most Americans say they will pay their taxes on time, according to a new Rasmussen Reports survey, but more than half — 53 percent — think they are paying more than they should. Only 23 percent disagree, while 24 percent are unsure.
Other surveys are even worse.
The latest Fox News poll found 63 percent think their tax bill is too high, up from the previous high of 54 percent in both 2012 and 2005. Thirty-four percent think their taxes are "about right," while just 2 percent say they pay too little. Interestingly, there is no generation gap — which might suggest younger Americans are more tolerant of higher taxes — in either poll.
On average, voters under the age of 45 and at or above the age of 45 are roughly equally likely to say their taxes are too high, 62 percent and 63 percent respectively.
There are several other pieces of data to help explain the anti-tax voter sentiment that is clearly growing.
By a 67-18 percent margin, voters still agree with President Ronald Reagan, who famously said that "government is not the solution to our problems, government is the problem." The number of Americans who see the government "as the problem" — which includes 51 percent of Democrats — is up a whopping 14 points from 53 percent in 2008.
Second, voters are increasingly hostile to federal taxes and the system for collecting those taxes. But, most importantly, they are growing increasingly aware of the flat-out crony unfair tax burden leveled by the federal government.
Voters rate the federal income tax (26 percent) the most unfair, followed closely by local property (25 percent) taxes. But in the second round, the federal social security (14 percent) tax beat out the state sales (13 percent) tax, and state income taxes (11 percent).
What about paying our "fair share" of taxes, or getting someone else to pay it for us, as the president and Democrats propose?
In 2015, Americans feel more strongly than ever that the tax burden falls disproportionately on the middle class, despite the class warfare president's claims. Voters say this bloc of America pays a larger share of their income in taxes than the wealthy do and continue to reject the notion that the United States has the world's best tax system, another Democratic claim.
A new Rasmussen survey shows that a whopping 71 percent of American adults believe middle-class Americans currently pay a larger share of their income in taxes than wealthy people do.