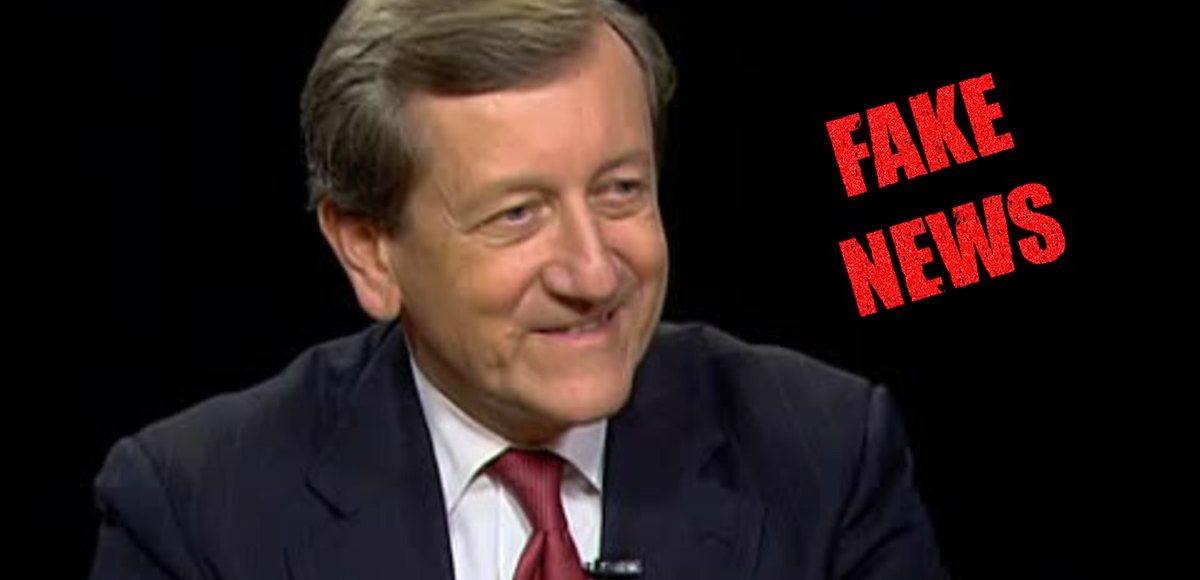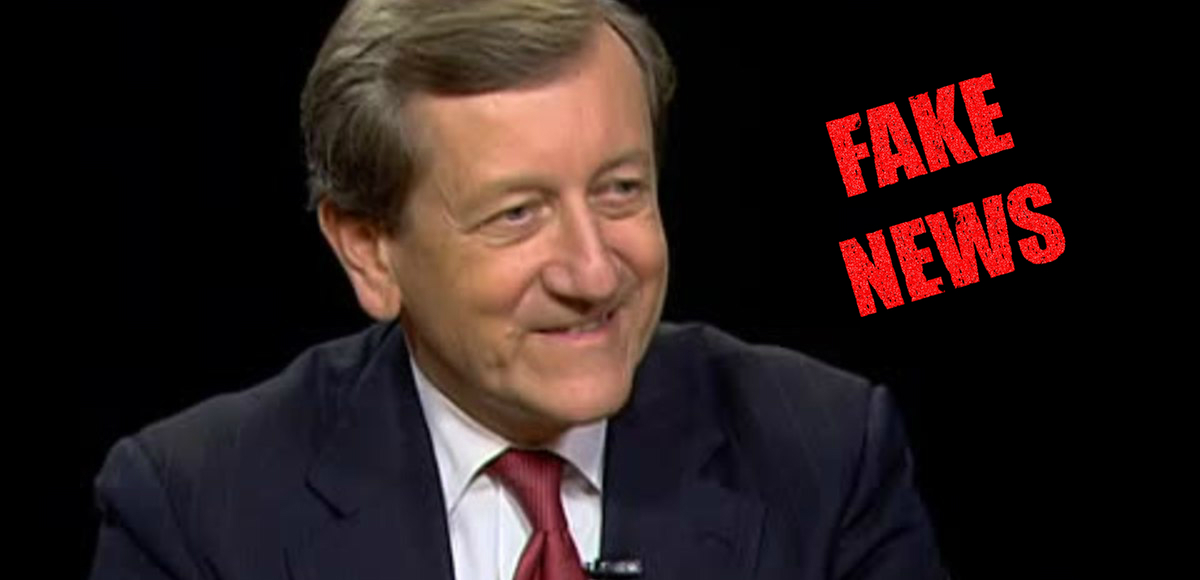 ABC News is trying to clarify a fake news story "reported" by Brian Ross that singlehandedly tanked U.S. markets on Friday. The chief investigative correspondent claimed Lt. General Michael Flynn was prepared to testify in his cooperation with Special Counsel Robert Mueller that then-candidate Donald Trump had instructed him to reach out to Russia.
Lt. General Flynn, the Director of National Intelligence (DNI) under Barack Obama and national security advisor under President Trump, was charged with making false statements to federal investigators Friday. Giddy with the prospect it would trickle up to President Trump, Ross spit unverified and false statements of his own.
Multiple aspects of the report were completely false, including that key point that it was Mr. Trump himself. As PPD and others have reported and court documents back up, it was a "senior" official, whom we now know to be Jared Kushner. More importantly, the timeline was wrong. It took place during the transition, which is normal behavior for incoming administrations who always want to "reset" relations with countries.
"During a live Special Report, ABC News reported that a confidant of Lt. General Michael Flynn was prepared to testify that then-candidate Donald Trump instructed Flynn to contact Russian officials during the campaign," ABC News said in a tweet. "That source later clarified that during the campaign, Trump assigned Flynn and a small circle of other senior advisors to find ways to repair relations with Russia and other hot spots. It was shortly after the election, that President-elect Trump directed Flynn to contact Russian officials on topics that included working jointly against ISIS."
CLARIFICATION of ABC News Special Report: Flynn prepared to testify that President-elect Donald Trump directed him to make contact with the Russians *during the transition* — initially as a way to work together to fight ISIS in Syria, confidant now says. https://t.co/ewrkVZBTbc pic.twitter.com/GQAKwT1Eda

— ABC News (@ABC) December 2, 2017
In other words, then-President-elect Trump instructed Flynn to get to work on the agenda he ran on. That's exactly what transition teams do. There's nothing odd and certainly nothing illegal about it. But one day after the Dow Jones Industrial Average soared above 24,000 for the first time ever, this crockpot report sent it and other indices into a spiral.
Brian Ross has a long history of pushing fake news, and ABC News has a long history of pretending his "sources" later clarify false information.
John Cook at Gawker once said this about Brian Ross: "When there's breaking news, especially about terrorism and national security, ABC News' Brian Ross is there. And under no circumstances should you listen to anything he says."
Mr. Ross straight cooked sources to embellish a story about the Ft. Hood shooter, Major Nidal Hasan. Ross reported he had been speaking to "people" in al-Qaeda, giving the impression the shooter was in contact with numerous people, perhaps even part of a cell. It was Anwar al-Awlaki. A monster, sure, but one person and not a cell of "people."
He also repeatedly regurgitated former CIA agent John Kiriakou's false claim the agency only used waterboarding once for a total of 30 seconds. As it turned out, Mr. Kiriakou wasn't even in the same country where the secret detention centers used for waterboarding were located. The CIA waterboarded two men at the time for a total of 266 times.
Then there was the time Ross helped the Bush Administration push the invasion of Iraq, claiming anthrax was "known to have been used by only one country in producing biochemical weapons – Iraq."
Very scary… but it's also false.
Yet another fake news blunder came when Ross insinuated he had found out that a mass shooter was a member of the Tea Party.
"There's a Jim Holmes of Aurora, Colorado, page on the Colorado Tea Party site as well, talking about him joining the Tea Party last year," he said.
Bottom line: This is not a "clarification," it's a retraction. Everything about this irresponsible story was false and ABC News not taking action against Ross for yet another blunder makes them textbook fake news. Whether by Ross fabricated the story, was careless or just has terrible sources, Ross