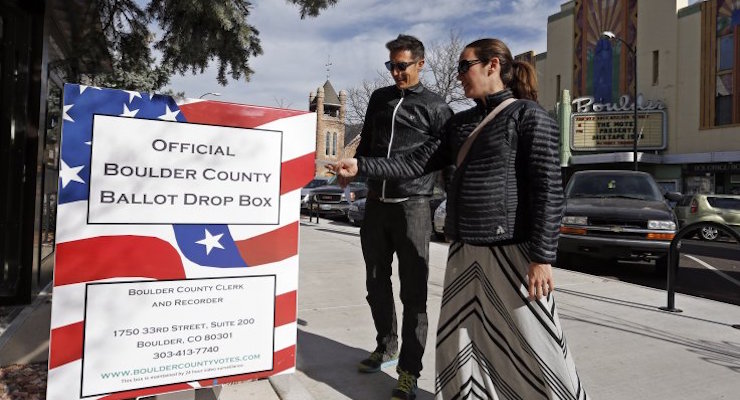 Despite being told voter fraud is not a systemic, serious problem threatening the integrity of the electoral process, yet another story indicates just the opposite. A local CBS news investigation reveals dead voters in Colorado have casted their ballots in battleground counties ranging from El Paso County to Denver and Jefferson County.
"We do believe there were several instances of potential vote fraud that occurred," said Colorado Secretary of State Wayne Williams after reviewing the CBS4 findings. "It shows there is the potential for fraud."
CBS4 uncovered the voter fraud by comparing databases of voting histories in Colorado against a federal death database.
"It's not a perfect system. There are some gaps," acknowledged Williams.
In fact, election fraud watchers have long pointed to Colorado, particularly mail-in ballot systems, as voter-fraud rich environments. Starting Oct 24, eligible voters can show up at their designated polling stations, but all registered voters automatically receive a mail ballot.
Polls in Colorado are beginning to show a slight lead for Republican Donald Trump and, if in the event he fails to carry Pennsylvania or another big Rust Belt State, the 2016 PPD Presidential Election Projection Model indicates Colorado could put the New York businessman over the top.