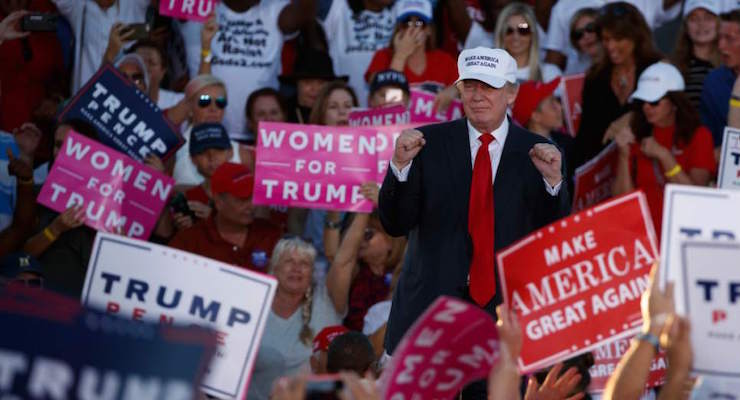 With an overwhelming vote from working class voters and the Panhandle, Republican Donald Trump has defeated Hillary Clinton in Florida. With 99.1% percent of precincts reporting, the Republican businessman has 49.2% to 47.7% of the vote for Mrs. Clinton.
Amazingly, Mrs. Clinton put up huge numbers in the Democratic strongholds of Broward County and Palm Beach County, but the latter was much closer than anyone predicted (save for PPD) and Mr. Trump ran up big margins in traditionally Republican strongholds.
The Florida Panhandle, despite hearing terrible exit polls that were horribly wrong, the Republican strength flexed it's muscles and went in historical numbers to the polls for the outsider.
Meanwhile, incumbent Republican Sen. Marco Rubio defeated Democratic Rep. Patrick Murphy handily and retains his seat. The win gives the GOP a much better chance to hang on to control of the Upper Chamber. The GOP is already projected by PPD to hold on to the House of Representatives.
Thus far, Mr. Trump has carried nearly all the states lost by Gov. Mitt Romney in his failed bid against Barack Obama in 2012, including the must-win battleground states of North Carolina and Ohio.