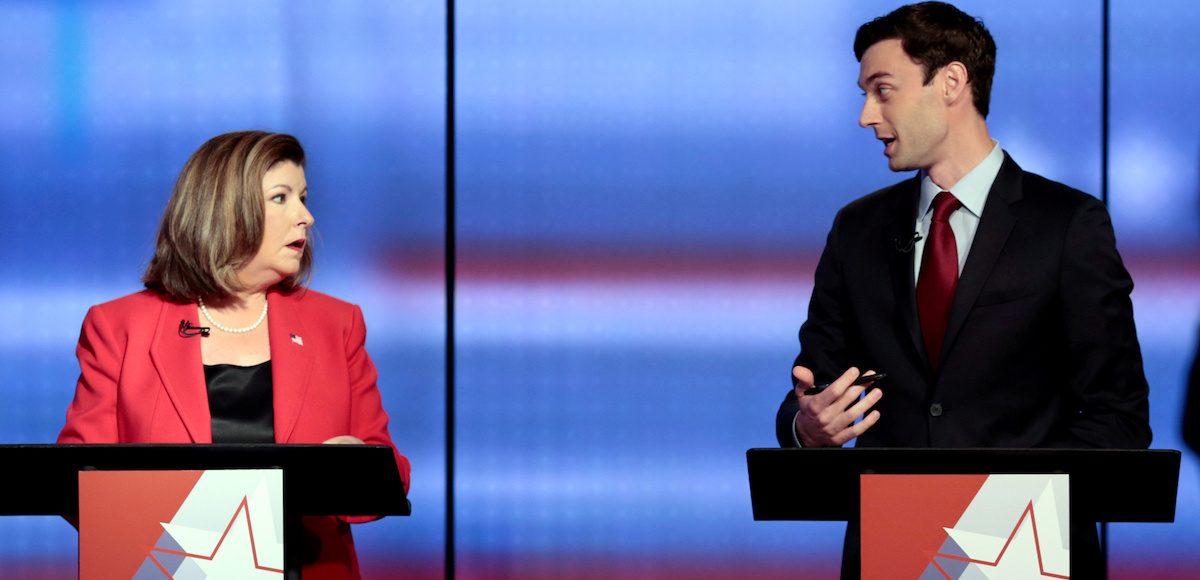 The special election for Georgia's 6th Congressional District to fill the seat vacated by Tom Price is the most expensive election for the House, ever. In only a few months, far less than a typical campaign, candidates and outside groups spent roughly $55 million.
That's nearly double the money spent in the second most expensive contest that took place in Florida in 2012. The campaigns for both Democrats and Republicans raised roughly $28 million, with Democrat Jon Ossoff raising $23.6 million and Republican Karen Handel raising just $4.5 million.
The Republican has cast her bid as a battle against outside forces trying to "buy" the 6th Congressional District.
"[Voters] are not interested in Hollywood and California coming in and buying this seat," Mrs. Handel, the former state secretary said. "We cannot let up. There is too much at stake."
Individual donations are only revealed when campaign finance filings "itemized" each of their contributions, mostly for those who gave at least $200.00.
Campaign finance filings show only 14% of individual donations to Democrat Jon Ossoff totaling $8 million came from Georgia. The vast majority were from large liberal states like as New York and California. That compares to his Republicans opponent, who raised $2.1 million and received 56% of her individual contributions from Georgia.
Still, both are far below the average for an open-seat House election tallied for 2016. The median for 2016 was 82% in races where candidates raised at least $100,000.
Republicans ramped up their outside spending after the first round of voting in April, including support from party committees and super PACs. Overall, these groups spent more than $25 million on the race advocating against the other party's candidate, including roughly $18.2 million for Mrs. Handel and $7.6 million for Mr. Ossoff.
Worth noting, these groups do not receive majority support from in-state donors.