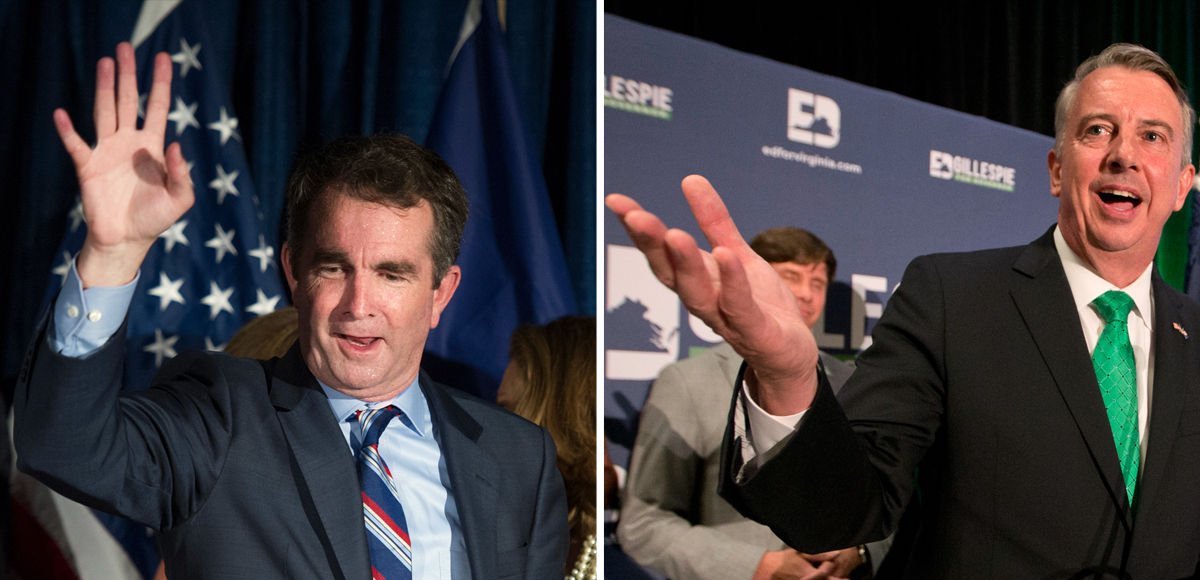 A campaign disclosure form ties Democrat Lt. Gov. Ralph Northam to a widely-condemned ad depicting a rebel flag-flying pickup truck mowing down immigrant children in the streets of Virginia. The racially-charged truck ad set off a political firestorm, from which the Northam campaign is now attempting to distance itself.
However, campaign finance documents uncovered by Phil Kerpen and his group American Commitment show the campaign received an "in-kind" contribution valued at $62,729 from the Latino Victory Fund. The campaign filed it as a coordinated expenditure, not an independent expenditure and the purpose listed on the form is even more damning.
The Northam campaign claimed it was for grassroots effort, but the explanation doesn't appear to hold up to scrutiny.
"They listed 'media' as goods and services received right on their own disclosure form," Mr. Kerpin noted when providing the form to People's Pundit Daily (PPD).

"The problem for him is the same time he's out there saying it was an outside group — 'it wasn't me' — his campaign filed an official document with the state board of elections in Virginia disclosing that this was a coordinated expenditure," Mr. Kerpen told One America News. "The only way I can think he might be telling the truth, that he didn't see that ad and approve the content beforehand, is if the discussion went something along the lines of: 'I want you to do something really outrageous and over the top and I want to be able to deny it so don't show it to me.'"
Lt. Gov. Northam, who is running against Republican Ed Gillespie, was once thought to have an advantage in the Virginia gubernatorial election. However, the race tightened even before this ad backfired on him. Now, accurate and reliable pollsters show the race is a dead heat.
The candidate and Democratic surrogates were standing behind the ad before the terror attack in New York City, in which an Islamic jihadi used a truck to kill 8 and wound a dozen others.