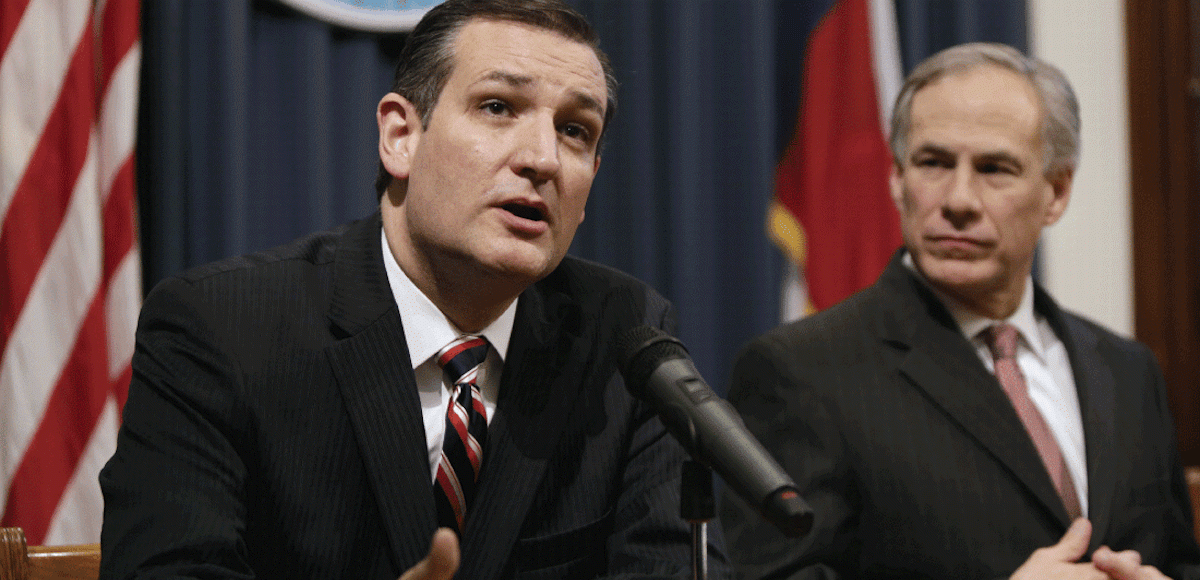 While there is no doubt that Democrats contributed greatly to the record turnout in the Texas primaries on Tuesday, their numbers fell way short of mounting serious statewide challenges against Republican candidates.
With the competitive primaries lopsided in favor of Democrats, their candidates still did not come particularly close to the numbers necessary to consider any of these races competitive or the state purple.
In the race for U.S. Senate, Beto O'Rourke earned 641,052 votes, or 61.8% of the total 1,036,942 Democratic votes. Senator Ted Cruz took 1,315,455, or 85.3% of the total 1,541,264 Republican votes.
In the gubernatorial contests, Democrats Lupe Valdez and Andrew White will advance to a runoff on May 22 to decide who will ultimately face Republican Governor Greg Abbott. The incumbent earned 1,390,220 votes, or 90.4% of the outsized Republican vote.
In other words, even if the eventual Democratic nominees for the U.S. Senate and gubernatorial elections succeed in consolidating their party support, the rather far-fetched scenario needed for victory is still not likely. Republican voters, who still came out in significant numbers on Election Day for their non-competitive Texas primaries, would need to stay home come the general election.
However, the roughly 1.5 million Republican voters who turned out for the Texas primaries exceeds the previous record of 1.4 million in 2010. That was the high-energy primary in which Mr. Cruz first earned the Republican nomination for U.S. Senate.
Further, independents would need to overwhelmingly back the Democratic candidates. We just don't see that happening at this point. Governor Abbott, despite the millions of dollars spent by billionaire socialist and former Nazi sympathizer George Soros, is still very popular statewide.