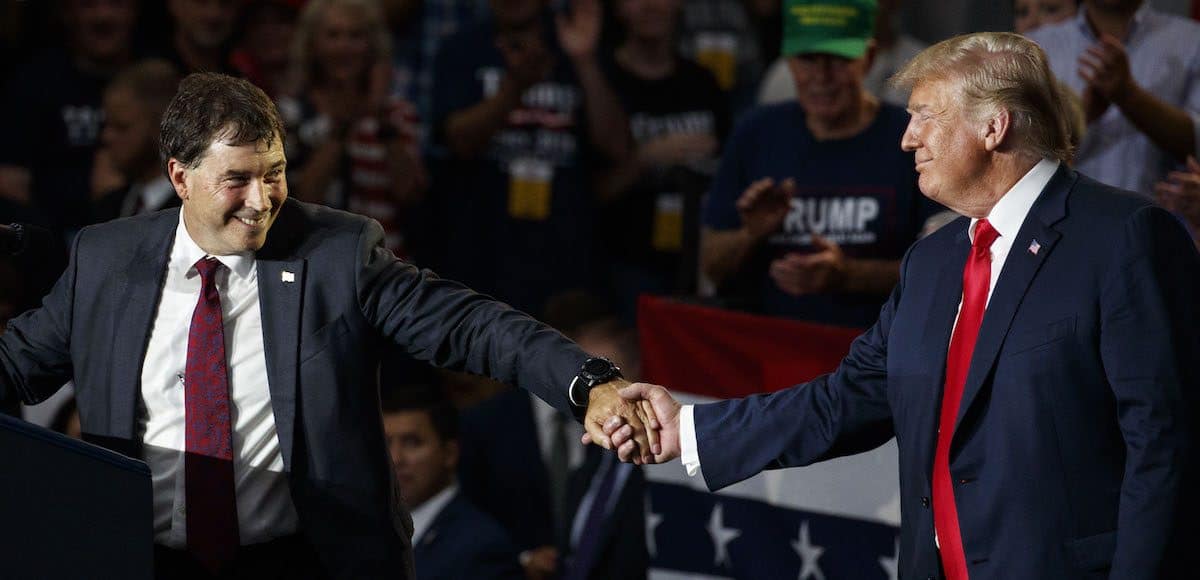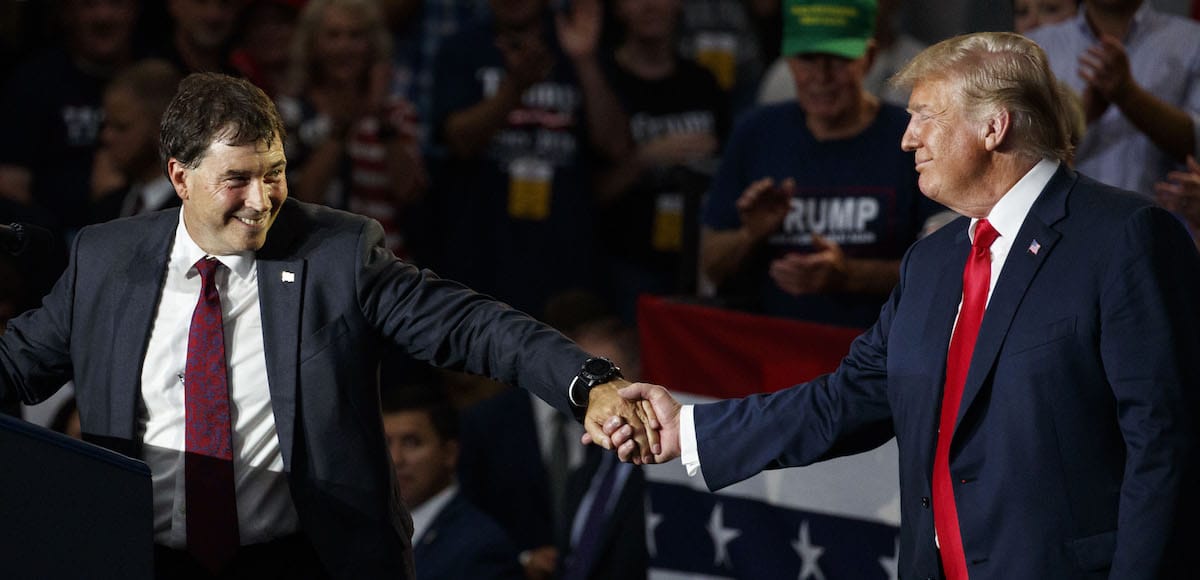 Republican Troy Balderson has declared victory in the special election for Ohio 12 against Democrat Danny O'Connor. With 99% reporting (584 of 591 precincts), out of 199,536 votes, Mr. Balderson led Mr. O'Connor 50.2% to 49.3%.
While election officials are counting provisional ballots, the state senator's lead is currently outside the expected margin for either a comeback or a recount.
The special election in Ohio's 12th Congressional District was held to replace Republican incumbent Patrick Tiberi. On October 19, 2017, Rep. Tiberi announced that he would leave Congress before January 31, 2018, to lead the Ohio Business Roundtable.
Referring to the incumbent, Mr. Balderson said he had "some big shoes that I'll be filling."
"I wouldn't have gotten through a lot without him," he said.
However, 10: 26 PM EST, turnout was around 200,000 votes, shy of projections reaching upwards of 220,000. Pockets of low enthusiasm were predominantly Republican precincts and counties in Richmond, and elsewhere.
Republican National Committee Chairwoman Ronna McDaniel joined in declaring victory, and downplayed the party's performance.
"Today, the voters of Ohio's 12th District elected a true conservative committed to pro-growth policies that have already brought new jobs and economic confidence to the state under President Trump's leadership," Chairwoman McDaniel said. "Voters are tired of Democrats' message of resist and obstruct, and Danny O'Connor's empty campaign rhetoric was no exception."
"With President Trump's support that helped lead him to victory, Troy Balderson's win tonight is another example of the so-called 'blue wave' being nothing but a ripple."
Franklin County, which is heavily Democratic, surged to 35.7% of the electorate. That's far more than the 31% they represent. Franklin County Recorder O'Connor carried Franklin County against the state senator 65% to 34.5%.
The data does seem to indicate that President Trump's rally for Mr. Balderson gave him the edge he needed. As PPD previously examined, Ohio 12 is a typical Republican coalition district, but a preliminary review of turnout does appear more disproportionately working class on the GOP side.
Ohio congressional candidate Troy Balderson speaks at his campaign event for the district's special election as the race remains too close to call. https://t.co/s4TBaHRhpv https://t.co/i5Faa0nScu

— Fox News (@FoxNews) August 8, 2018