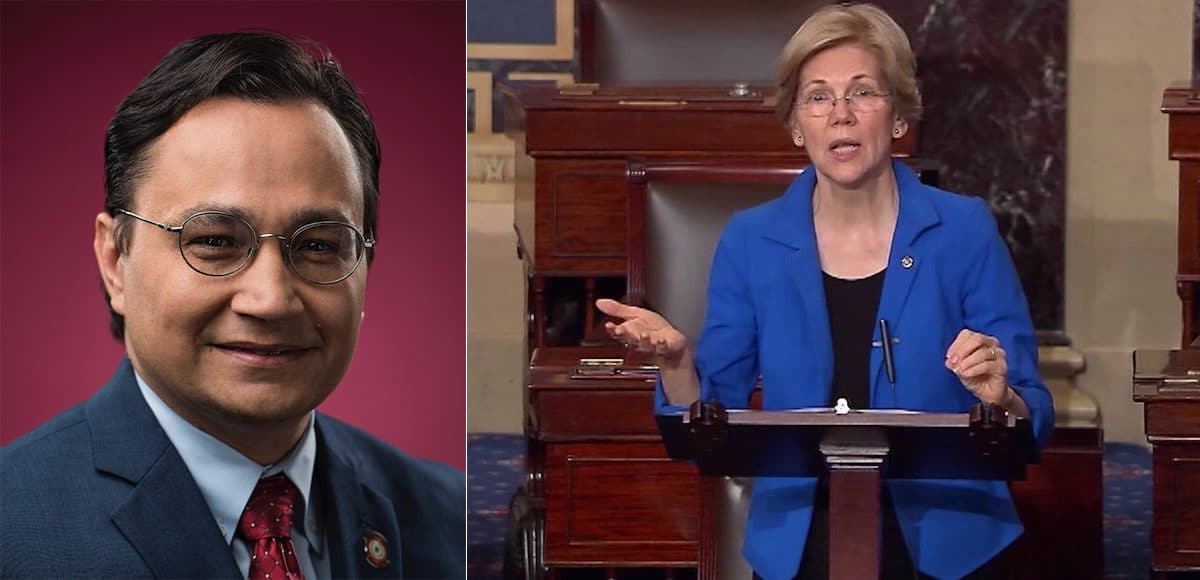 Senator Elizabeth Warren, D-Mass., announced she is launching an exploratory committee for president in 2020.
"No matter what our differences, most of us want the same thing," the 69-year-old Massachusetts Democrat said in a video that continues to insinuate highlights her family's history in Oklahoma. "To be able to work hard, play by the same set of rules and take care of the people we love. That's what I'm fighting for and that's why today I'm launching an exploratory committee for president."
Forming an exploratory committee is the first major legal step toward officially running for president. While she is the first prominent Democrat to take the first formal step, she will not be the last.
Senators Kamala Harris, D-Calif., and Cory Booker, D-N.J., are both expected to make their announcements in the coming weeks.
Julian Castro previously announced an exploratory committee, which legally allows potential candidates to begin raising money. However, he served as housing chief in the Obama Administration.
But it's worth noting Senator Warren forming an exploratory committee comes less than 3 months after her disastrous decision to release a DNA test purportedly serving as proof she is in fact of Native American heritage.
It was widely criticized and her claims have been widely debunked. Senator Warren, a darling of the far left, has long understood the unsupported claim had legs as a negative story.
As a 2020 presidential candidate, there will be significant political exposure in the general election against President Donald Trump.
The president has slammed her unsupported claim to Native American heritage, dubbing her "Pocahontas" on the campaign trail. He openly mocks her as a challenge in 2020.
But he will never get his wish if Democratic rivals use it effectively, themselves.
As the People's Pundit Daily (PPD) previously reported, the initial math published by The Boston Globe, was incorrect.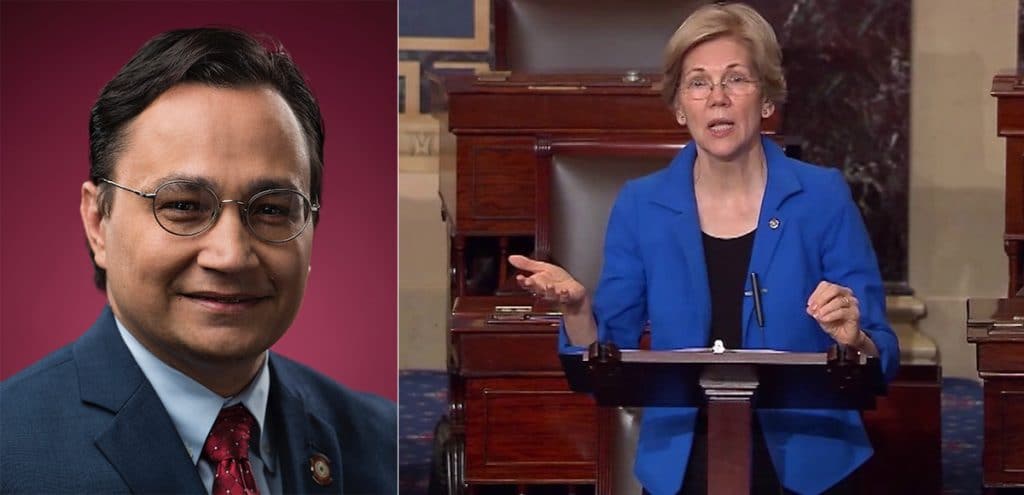 The paper corrected their claim that Senator Warren might be 1/512 Native American, which she still questionably used as proof for her claim. At best, the results indicated just 1/1,024th Native American heritage.
Even if the results are accurate, it would mean Senator Warren could have as little as .09%.
According to a study conducted by 23andMe.com, it would make her less than the average Native ancestry for European-Americans (0.18%) and African-Americans (0.8%).
But that's not even likely to be an accurate account, given her results were not compared with an industry-accepted population sample.
The Cherokee Nation issued a scathing statement not only in response to the results, but what they see as a political ploy in the form of repeated false claims to their heritage.
"A DNA test is useless to determine tribal citizenship," Cherokee Nation Secretary of State Chuck Hoskin Jr. said. "Current DNA tests do not even distinguish whether a person's ancestors were indigenous to North or South America."
"Sovereign tribal nations set their own legal requirements for citizenship, and while DNA tests can be used to determine lineage, such as paternity to an individual, it is not evidence for tribal affiliation."
Still, such false claims may not carry the weight in a Democratic primary that it will in a general election. She maintains a war-chest advantage over many of her Democratic counterparts, considering the $12.5 million left over from her 2018 reelection campaign.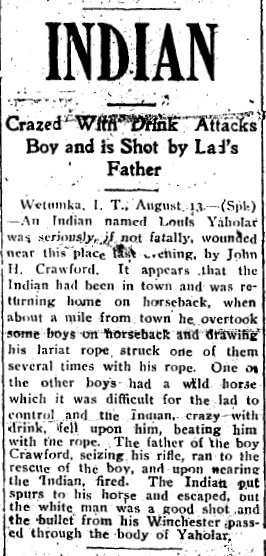 To be sure, Senator Warren will need all the help she can get. The controversy over falsifying her heritage for academic and professional advancement is not the only falsehood in her story.
Cherokee genealogist Twila Barnes uncovered a newspaper clipping from the Muskogee Times Democrat dated August 17, 1906. The story is about Senator Warren's great grandfather, John H. Crawford, who was identified in the story as white.
Mr. Crawford wasn't Native American. But he shot one.
The clipping also offered further proof to debunk the story about her parents eloping. The local paper also referred to Senator Warren's mother's family as white.