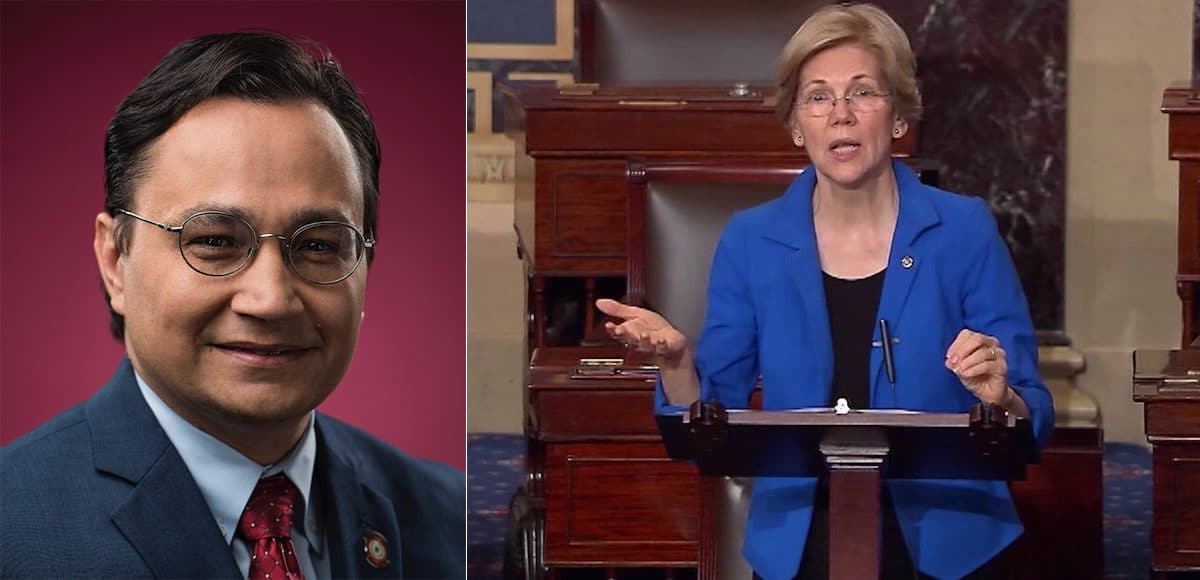 The Cherokee Nation issued a scathing statement on Monday in response to Senator Elizabeth Warren, D-Mass., releasing a DNA test claiming Native American heritage.
"A DNA test is useless to determine tribal citizenship. Current DNA tests do not even distinguish whether a person's ancestors were indigenous to North or South America," Cherokee Nation Secretary of State Chuck Hoskin Jr. said. "Sovereign tribal nations set their own legal requirements for citizenship, and while DNA tests can be used to determine lineage, such as paternity to an individual, it is not evidence for tribal affiliation."
As the People's Pundit pointed out on Twitter, the initial math reported by The Boston Globe, was incorrect. The paper corrected their claim that Senator Warren might be 1/512 Native American, which she still questionably used as proof for her claim.
"But the generational range based on the ancestor that the report identified suggests she's between 1/64th and 1/1,024th Native American," the paper wrote in a correction following criticism of their math. "The report notes there could be missed ancestors."
While that's true, it's also a greatly exaggerated connection. The Globe cited the results as proof she had Native American ancestry "in the range of 6-10 generations ago."
If the results are generally accurate, it would mean her Native American heritage is as low as .09%. According to a study conducted in 2014 by 23andMe.com, which was covered by The New York Times, it's less than the average Native ancestry for European-Americans (0.18%) and African-Americans (0.8%).
Senator Warren, who aspires to be president and intends to run for the 2020 Democratic nomination, understands the unsupported claim has legs as a negative story. As a candidate in 2020, there will be political exposure in the general election against President Donald Trump even if her Democratic rivals don't use it, themselves.
But for the Cherokee Nation said Senator Warren's attempt at political expediency "makes a mockery out of DNA tests and its legitimate uses while also dishonoring legitimate tribal governments and their citizens." It is not the first attempt by the The Boston Globe to cover for her, which ended up calling the claim into serious question.
SOURCE: LEGAL INSURRECTION
Cherokee genealogist Twila Barnes uncovered a newspaper clipping from the Muskogee Times Democrat dated August 17, 1906. It's a story about Senator Warren's great grandfather, John H. Crawford, who was identified in the story as white. Mr. Crawford wasn't Native American, but he shot one.
The clipping also offered further proof to debunk the story about her parents eloping. The local paper refers to Senator Warren's mother's family as white.
Nevertheless, the Cherokee Nation blasted the move as "useless" and political.
"Using a DNA test to lay claim to any connection to the Cherokee Nation or any tribal nation, even vaguely, is inappropriate and wrong. It makes a mockery out of DNA tests and its legitimate uses while also dishonoring legitimate tribal governments and their citizens, whose ancestors are well documented and whose heritage is proven. Senator Warren is undermining tribal interests with her continued claims of tribal heritage."
President Trump has mocked the unsupported claim to Native American heritage, calling her "Pocahontas" while criticizing her far-left policies on the campaign trail.