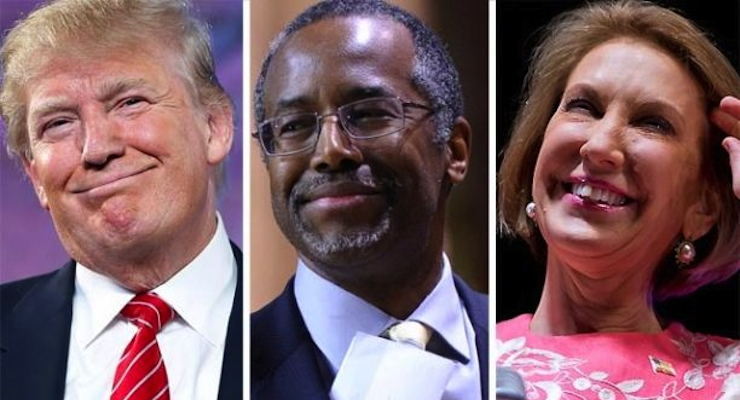 Republican frontrunners Donald Trump and Dr. Ben Carson threatened to boycott the CNBC GOP debate on Oct. 28 if they didn't limit the event to two hours, and it appears they are likely to get their way.
"We started a dialogue yesterday with all of the campaigns involved and we will certainly take the candidates' views on the format into consideration as we finalize the debate structure," CNBC spokesman Brian Steel said in a statement.
However, Trump took to Twitter to declare victory Friday ahead of an official announcement or confirmation from the network. Though the network initially planned for the Boulder, Colorado debate to run over two hours, including roughly 8 to 16 minutes of commercial breaks, sources tell PPD that the initial plan has been thrown out the window.
.@CNBC has just agreed that the debate will be TWO HOURS. Fantastic news for all, especially the millions of people who will be watching!

— Donald J. Trump (@realDonaldTrump) October 16, 2015
Carson and Trump sent a letter to CNBC on Thursday demanding that the debate be allowed to go no longer than "120 minutes including commercials," and allow opening and closing statements, which the network was going to forego. The ultimatum threatened, according to the letter, "[neither] Mr. Trump or Dr. Carson will participate."
Meanwhile, former Hewlitt-Packard CEO Carly Fiorina, who has seen her post-debate bump erased over the last two weeks, slammed both Trump and Carson during an appearance on the Kelly File Thursday night. Fiorina said that–for "two outsiders"–they were acting as if they were the establishment.
"I think apparently they're worried about answering questions for three hours. For heaven sakes, we have ten candidates on the stage," Fiorina said. "I don't think three hours is a long time. And I think the American people actually like these debates."
Still, Fiorina's comments are understandable considering her recent dip in the polls nationwide.
"Maybe the establishments wants fewer debates. But I think the American people really like them. And I think we ought to stand and answer as many questions as we can. They also apparently ask for prepared statements," Fiorina added. "You know, prepared statements are what politicians do. So, honestly, here are two outsiders supposedly. Donald Trump and Ben Carson they sound a lot like politicians tonight to me."