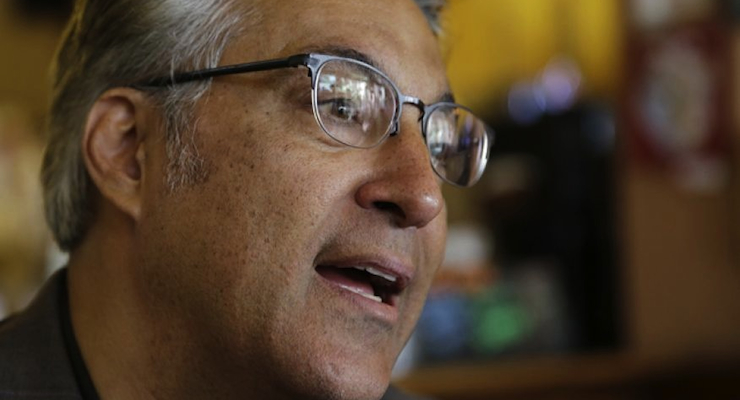 San Francisco Sheriff Ross Mirkarimi handily lost his bid for reelection Tuesday following months of criticism surrounding the city's sanctuary city policy. Mirkarimi refused to honor an Immigration and Customs Enforcement retainer and allowed Juan Francisco Lopez-Sanchez, the 45-year-old illegal alien who had an extensive criminal history and was deported at least 5 times prior, to walk free.
Sanchez is currently being charged with murder by city officials for the murder of 32-year-old Kate Steinle. With Sanchez admitting he chose the Bay area because he knew it was a sanctuary city, there has been national outrage in response to Ms. Steinle's murder, with many claiming sanctuary cities across the nation are being besieged by violent crime committed by illegal immigrants.
Indeed, as PPD previously reported, violent crime in the Bay area has exploded since the deeply unpopular policy has been ramped up.
In 2013, the city announced it would disobey federal law, and passed an ordinance that required San Francisco law enforcement to ignore most U.S. Immigration and Customs Enforcement (ICE) detainers. The release–NO IMMIGRATION AND CUSTOMS ENFORCEMENT DETAINERS–reads as follows:
Sheriff Ross Mirkarimi announces that effective immediately; The San Francisco Sheriff's Department will no longer honor U.S. Immigration and Customs Enforcement (ICE) detainers unless they are supported by judicial determination of probable cause or with a warrant of arrest. As a member of the San Francisco Board of Supervisors, Ross Mirkarimi advocated for separation of the local criminal justice system from the immigration enforcement system. As Sheriff, he strategically advanced department policy to reflect this belief.
These detainers, which the city began to ignore just months before the rates began to decrease, required San Francisco authorities to hold detained illegal alien criminals until federal authorities could determine whether to take them into custody. As a result, and by the department's own admission, the policy reduced the number of individuals released to ICE authorities by 62 percent.
But Mirakimi's problems didn't begin or end with Ms. Steinle's death. The Sheriff's Department had been plagued by other high-profile scandals and controversies, including his driver's license recently being suspended for a brief time after failing to properly report a minor accident while driving a department-issued car. He also flunked a marksmanship test, reenforcing criticisms levels against him that he isn't a lawman but rather a bureaucrat.