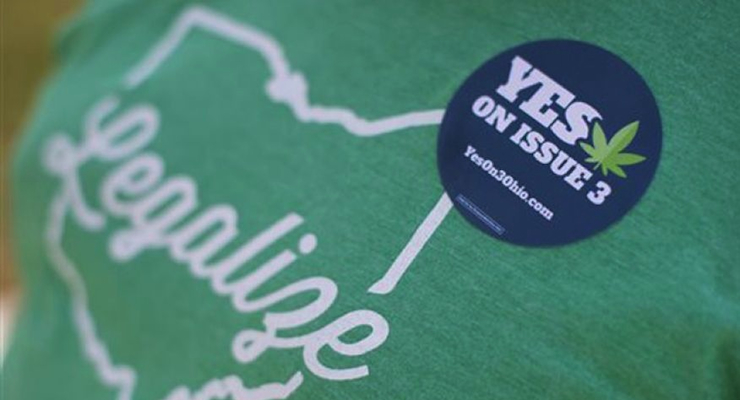 Ohio voters on Tuesday rejected, a ballot proposal to legalize marijuana for both recreational and medical use that was opposed by Gov. John Kasich. Issue 3 would've allowed adults 21 and older to use, purchase or grow certain amounts of marijuana, though a preconceived monopoly was set in place and stood to makes billions.
"We spend all our time trying to tell kids to stay off drugs, and to legalize this drug sends such a mixed message," said Ohio Gov. Kasich, a Republican presidential candidate and one of the initiative's biggest critics. "We can't afford mixed messages to our kids. So I'm totally opposed to this."
While the polls showed a tight race going into Election Day, the actual voting results weren't even close. With 99% of precincts reporting, the initiative was defeated by a 64% to 34% margin. "State Issue 3 Grants a monopoly for the commercial production and sale of marijuana for recreational and medicinal purposes," the ballot read in a question that was preceded by a anti-monopoly amendment, which "protects the initiative process from being used for personal economic benefit."
Issue 2 passed by a 52% to 48% margin. The Buckeye State was the first in the nation to ever consider legalizing marijuana for both medical and recreational use at the same time. The pro-legalization ResponsibleOhio campaign, which benefitted from the voices of celebrities including Nick Lachey, spent at least $12 million on ads. Lachey, however, had a considerable stake in the would-be monopoly.
Colorado, Washington, Oregon and Alaska, along with the District of Columbia, have legalized recreational marijuana. A recent study has shown the number of driving while intoxication arrests due to marijuana have increased by over 40%.