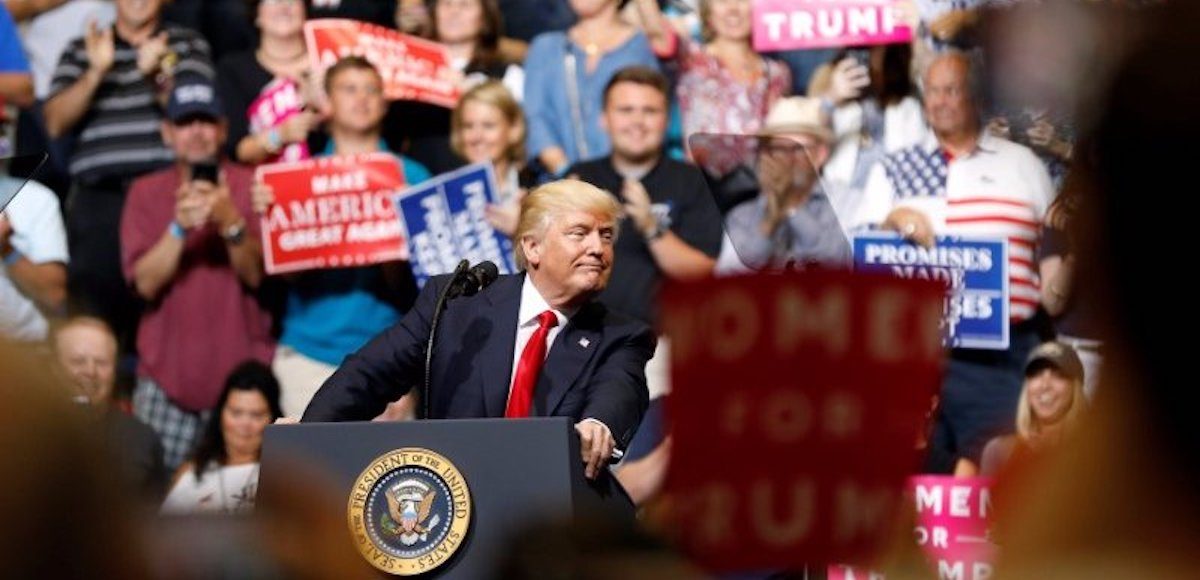 President Donald J. Trump reacted to the unanimous decision by the Supreme Court to reinstate the travel ban until oral arguments are heard in October, 2017. The Court's ruling on Monday largely reinstated an executive order prohibiting travel from six Muslim-majority countries
"Today's unanimous Supreme Court decision is a clear victory for our national security," President Trump said in a statement following the ruling. "It allows the travel suspension for the six terror-prone countries and the refugee suspension to become largely effective."
It was a big win for the White House, politically. The Ninth Circuit Court of Appeals, the most liberal and overturned appellate court in the land, along with the Fourth Circuit, the second most liberal court in the land, ruled against the Trump Administration and issued injunctions. The High Court granted the Trump Administration's request to lift those injunctions and will hear arguments in the fall.
"As President, I cannot allow people into our country who want to do us harm. I want people who can love the United States and all of its citizens, and who will be hardworking and productive," President Trump added. "My number one responsibility as Commander in Chief is to keep the American people safe. Today's ruling allows me to use an important tool for protecting our Nation's homeland. I am also particularly gratified that the Supreme Court's decision was 9-0."
The "Executive Order Protecting The Nation From Foreign Terrorist Entry Into The United States" cited executive authority granted by the U.S. Constitution and the U.S. Congress, specifically the Immigration and Nationality Act (INA) of 1952, to suspend refugee entries for 120 days.
Whenever the President finds that the entry of any aliens or of any class of aliens into the United States would be detrimental to the interests of the United States, he may by proclamation, and for such period as he shall deem necessary, suspend the entry of all aliens or any class of aliens as immigrants or nonimmigrants, or impose on the entry of aliens any restrictions he may deem to be appropriate.
However, unlike the first order that had been rescinded, it detailed categories of people eligible to enter the United States for business or medical travel purposes and no longer suspended Syrian refugee admissions, indefinitely. It also excluded Iraq.
With the Supreme Court's ruling, the order is back in effect with the exception of those who have bona fide relations to U.S. citizens or institutions etc.
The People's Pundit Daily (PPD Poll) Big Data Poll has repeatedly found majority support for President Trump's executive order.