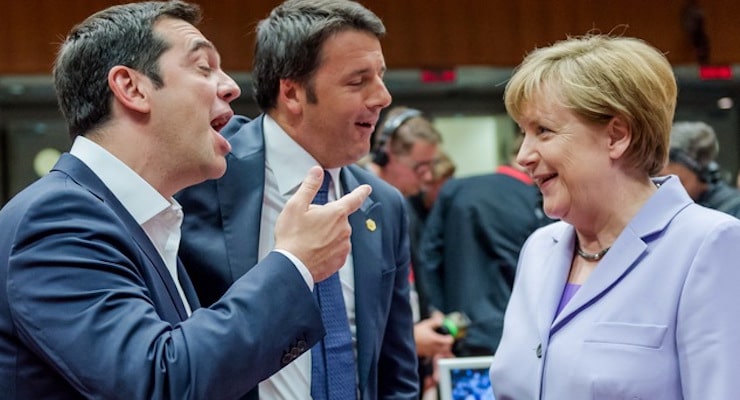 Rome, Italy – Premier Matteo Renzi resigned in disgrace after Italian voters dealt a devastating to defeat to his leftist reforms referendum, siding with national populists. His resignation puts the opposition 5-Star Movement one step closer to gaining national power.
The No's were leading Yes votes by a 6-to-4 margin after votes were counted from nearly all the polling stations on Sunday, according to data from the Interior Ministry. The turnout was particularly high for a referendum, 67%, which rivaled the vote for Parliament.
"I lost, and the post that gets eliminated is mine," Mr. Renzi said early Monday about an hour after the polls closed. "The government's experience is over, and in the afternoon I'll go to the Quirinal Hill to hand in my resignation."
President Sergio Mattarella will accept it, making Renzi the latest in what is now becoming a long list of leftwing globalists to be defeated and ousted from power by voters favoring national sovereignty and right-wing policy.
French President François Hollande last week announced he would not seek reelection in the wake of several refugee-committed Islamic terrorist attacks, British Prime Minister David Cameron resigned after siding with the "Remain" campaign in the referendum known as Brexit, and President-elect Donald J. Trump trounced Democrat Hillary Clinton in the U.S. presidential election.
As was the case in all these instances, fear-mongers warned of economic calamity if voters chose "No" and rebuked the agenda of industrialists, big bankers and other power institutions. The status quo powers vehemently backed the referendum, arguing that the government was making progress in cutting the staggering rate of youth employment, which they created.
The 5-Star Movement is led by anti-euro comic Beppe Grillo, who argued against changing Italy's post-war Constitution. Prime Minister Renzi said changing the Constitution would modernize Italy's economy and lead to a revival.
In addition to being a victory for the "anti-establishment" 5-Stars, the Northern League, which billed itself as an "anti" party, also saw the outcome as a victory. The party, which is an ally of French righting leader Marine Le Pen, the candidate in the French presidential race Hollande sought to avoid, opposes further unfettered immigration policies.