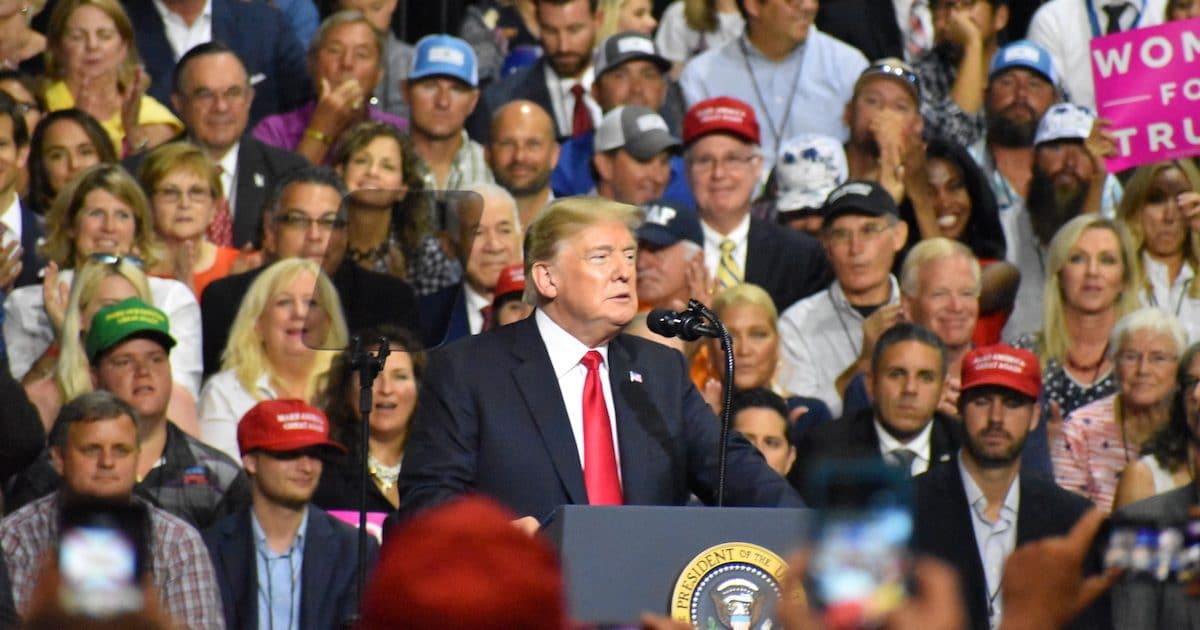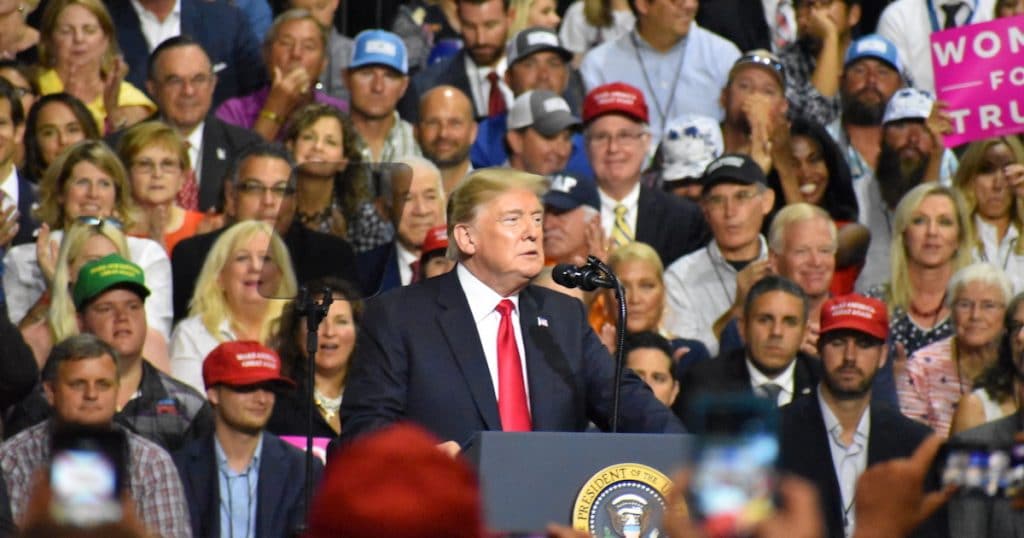 With President Trump rising in the Real Clear Politics aggregate of polls, the temptation is to extrapolate his re-election chances. Even mainstream media pollsters have grudgingly admitted as much in their latest polling, such as the ABC/Washington Post Poll headline, Trump reaches new heights.
Of course, this would lead one down the same very large, as it encompassed the entire punditry, rabbit hole that swallowed all the aggregators and mainstream media in 2016. It must be clear to everybody by now that four-way polling has little direct correlation with an Electoral College result and even less so when done on a two-party basis.
It is perfectly clear third- and fourth-party polling is always inflated over the actual result. Some of their support scurries back to one of the two major parties to prevent either from winning. But residual third and fourth party support is enough to make popular vote predictions dubious at best, particularly those of the disastrous betting markets.
It leads to silly statements such as, "If only Johnson hadn't run as the Libertarian candidate Hillary would have won."
This is not to entirely discount popular vote polling in 2016. Final likely voter polls, stripped of partisan bias and meaningless "adult" and "registered voter" responses, were more or less accurate. The aggregate of final polls were off roughly 2.5 points of Hillary Clinton's actual support.
Some, like the Monmouth Poll (Hillary +6), were disastrous. Others, such as Fox (Hillary 48%/Trump 44%), were excellent and off by just 1.9 points.
The failing was in some state polling, especially Wisconsin and Michigan. Pennsylvania was well within an acceptable margin of error. The biggest failing was pundit bias, presuppositions, and misreading of the polling.
Even the touted Nate Silver — who was lauded in some quarters for not giving Hillary an over 90% probability of winning in his final analysis — pegged her probability of victory at 85% if she won the popular vote by 2 points or more, which she did.
On the other hand, the top five professional political scientists' academic forecast models predicted the popular vote outcome. In one case, Brad Lockerbie was nearly exact to within 0.1 point and astonishingly months in advance of the actual election.
This begs the question as to the value of not only polling but conventions, massive advertising, get out the vote slogging, debates and all the other paraphernalia and rituals of presidential elections.
Before we discard all pollsters and rely entirely on the seemingly infallible political scientists — such as the famous academic Alan Lichtman, who has predicted every presidential election winner for thirty years straight — there may well be an overlooked "hidden" poll that will be the best indicator of Trump's chances.
Apart from the headline job approval aggregation, RCP also tracks an aggregate of Trump's "Favorable/Unfavorable" rating.
On July 15, 2015, his favorability rating stood at 22.7%. One has to admire Trump's self-belief to seek the presidency with that rating. By Election Day on November 6, 2016, it had climbed to 37.5%. In unison, pundits noted it was the worst of any presidential candidate, ever.
Clinton was also underwater at 41.8%. Despite his favorability rating, and despite the pundits, Trump still received 45.9% of the popular vote. His vote share was 8.4 points higher than his favorability rating.
Trump's current aggregate favorability rating at RCP is 43%. His approval is around the 45% mark. If the same formula applies, then his current approval would look more like 51.4%. Consequently, that is right in line with the only "likely voter" approval poll conducted by Rasmussen Reports, which gauges him at 48%-50%.
It may turn out that the chastened pollsters and pundits, if that were possible in respect of the latter, may get their act together and the 2020 outcome correctly. It may also turn out the professionals and Professor Lichtman carry the torch for the academics so impressively once again.
But until the favorability prediction formula is proven inaccurate, there is absolutely no reason whatsoever to not include it prominently in the mix for 2020. If 37.5% favorability ended up with 306 votes in the Electoral College, then at this point at 43%, it indicates Trump by a landslide with Minnesota, Maine and New Hampshire in play and 322 electoral votes.