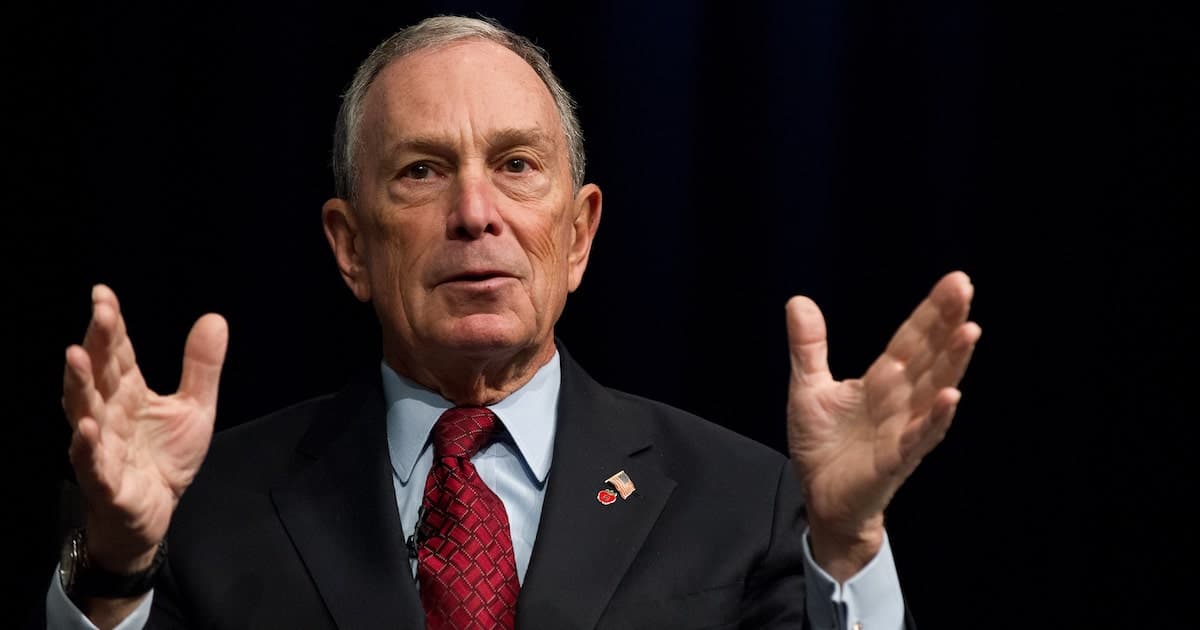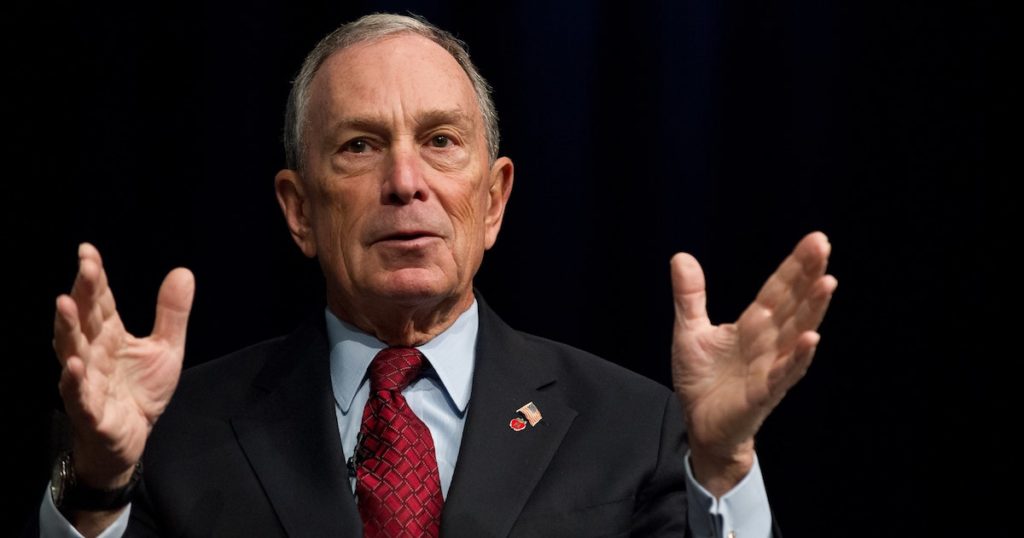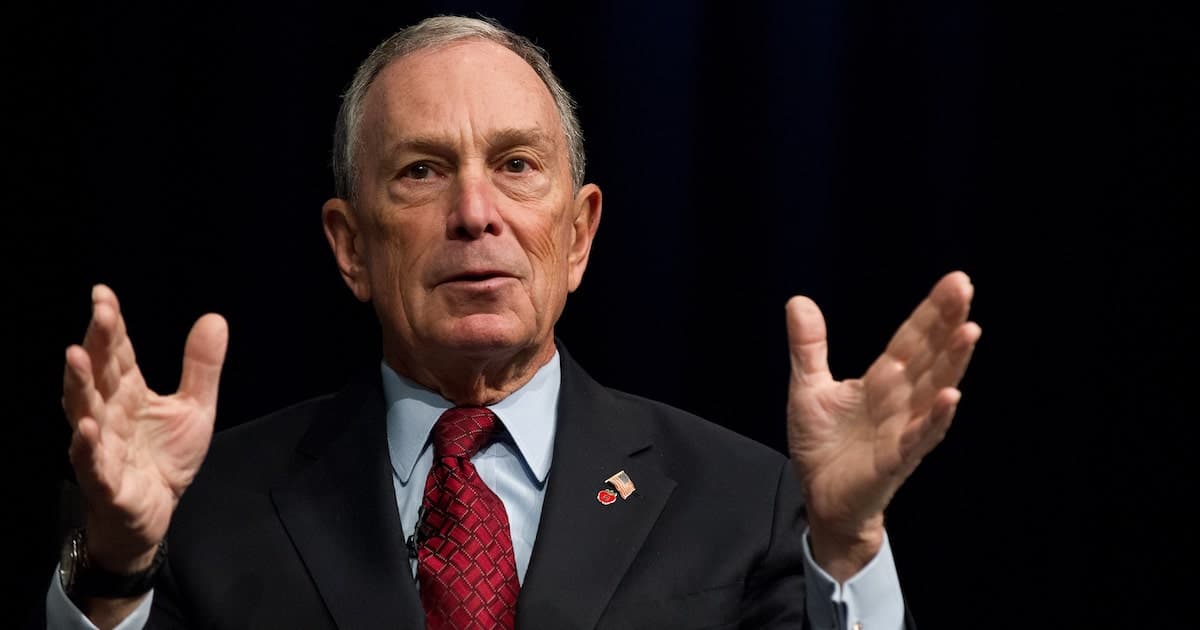 Christopher J. Hale, a former Obama Administration staffer and now contributor to Time Magazine, tweeted on December 08, 2019:
"I think Democrats need to start waking up to the fact that Mike Bloomberg very well could be a front tier contender in just a few weeks. He's on pace to spend $200,000,000 on ads, mailers and organizers before a single primary voter heads to the ballot box."
That statement is absolutely correct as far as it goes. In fact, Bloomberg is ahead of Hale's coming week's schedule. He is a top-tier candidate now.
Bloomberg officially declared his candidacy on November 24 and, in less than two weeks, he jumped straight into fourth place with 7% in the Harvard/Harris Poll. That is just one point behind Pete Buttigieg and just 6 points behind Senator Elizabeth Warren, D-Mass., the third place vote-getter and a longer-time declared top-tier candidate.
This was not an outlier.
Bloomberg was polling at 6% in "The Hill" and at 5% in the Morning Consult/Politico Poll.
The aggregate of the latest four polls — which arguably factor his messaging — 5.25%. The remaining ten candidates now trail Bloomberg. The now-departed Harris, Klobuchar, Yang, Booker, Casto, Gabbard, would all kill for his level of support and have been campaigning for months.
If it was just about the money spent, then fellow-billionaire Tom Steyer who declared on July 9th would not be on a miserable 1.4% in the aggregate. He was polling at zero in the latest Economist Poll.
Nor is it wholly name recognition boosting Bloomberg. Arguably, Corey Booker (2%) has similar name recognition and certainly Kamala Harris, who departed at 3.4%, had it.
But in the end, it hasn't helped either of them.
Every Democratic candidate is either on the decline or has flatlined. Strikingly, Warren has lost 12 points off her high. Sanders is down 4 points. Buttigieg, after being the most recent flavor of the month and ascending sharply, has flatlined with a small decline. Biden, who reached monumental heights at 41.4%, has steadily declined to a flatline at 27.8%.
Of course, it is entirely possible support for Bloomberg will ascend before inevitably descending. That still wouldn't change his solid position ahead of what now appears more likely to be a contested convention.
It isn't hard to imagine a scenario in which Biden drops out and the more radical, progressive wing of the party offer centrists unpalatable options. It also isn't hard to imagine the quagmire if Buttigieg wins in snow white Iowa and New Hampshire.
In a contested convention — presuming there is no first ballot deal between Sanders and Warren, which seems unlikely — special delegates are able to cast votes after the first ballot.
At that point, all sorts of scenarios come into play.
There have been numerous examples of delegate swaps that have led to candidates with small to moderate delegate totals, or even no delegates, receiving the nomination after a number of ballots. Bloomberg would be in a stronger position than several historic examples considering his ability to self-finance.
He would have delegates and be acceptable to party moderates. He was the mayor of a city with a large and diverse minority population. He is a successful businessman and would be seen as suitable by Wall Street, unlike Warren or Sanders.
Bloomberg has taken some pot-shots from the progressive fringes. If he starts to gain traction, then he will most certainly attract more negativity. But he is a seasoned campaigner with a tough hide and the wherewithal to counter attacks in the media. His problem is more likely to be electoral strategy.
He is attempting to succeed where his predecessor Rudy Giuliani failed.
That is to say, his entire strategy is to sit out the early states and wait until "Super Tuesday" to garner his first major delegates. In 2008, Giuliani sat out Iowa and New Hampshire. He hinged all hope on the winner-take-all contest in delegate-rich Florida.
It was a disaster. As the losses in early contests racked up, his polling numbers dropped and he lost Florida. It ended his campaign.
But unlike Giuliani, Bloomberg has massive resources for Super Tuesday and a good showing could put him in a good place ahead of a convention. All the political stars have to align perfectly for this strategy to work. But Bloomberg's personal financial position, his experience, name-recognition and moderation relative to the progressives, perhaps uniquely places him in a strong position for the nomination.
If Biden drops out it would be Bloomberg's to lose.