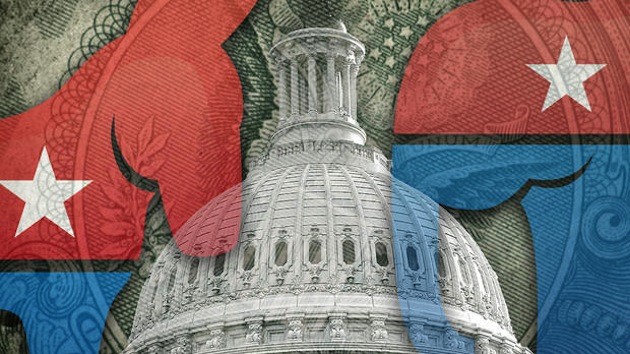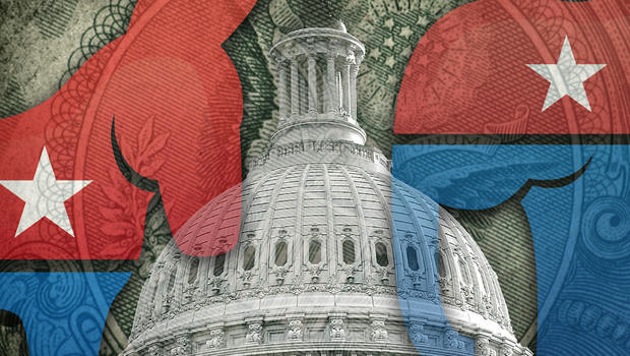 Republicans have retaken the lead on PPD's average of generic ballot polls, fueled largely by a late July-early-August surge on the all-important survey. The generic ballot is perhaps one of the best indicators for measuring the national mood and, up until now, has shown a relatively flat partisan mood among the electorate.
Democrats retained a small lead from 1 to 2 points on the PPD average of generic ballot polling from June to mid-July, and most of the polling samples were of registered voters. Historically, the measurement has a built-in Democratic lean that understates Republican support, particularly among registered voter surveys in midterm elections. But as the summer begins to wind down and voters begin to pay attention, the data suggest Republicans have an opportunity to break open their newly found lead.
Let's take a look at the trend and some historical data.
In mid-June, Democrats had a 2-point lead that remained fairly consistent up until July 14, when, — save for the CNN/Opinion Research poll — surveys began to show a tie or a slight lead for Republicans. Since that period, Democrats have led in just 1 poll conducted for CBS News from July 29 to August 4, 41 – 37 percent. However, among those who told CBS they are more enthusiastic than usual about voting, Republicans led 47 – 40 percent.
Meanwhile, during approximately the same period (from July 29 to August 4), the one poll of likely voters conducted by Rasmussen Reports, found the GOP with a 4-point edge, 42 – 39 percent. Rasmussen uses an automated polling methodology, which we are very skeptical about, but even a broken clock is right twice a day.
In the most recent poll conducted by Marist College for McClatchy News, which uses a methodology that is considered the "gold standard" in public polling, Republicans have taken a 5-point lead over Democrats, 43 – 38 percent. While each party appears to have their base sown up, Republicans led by a whopping 14 points among independents. Considering the enthusiasm gap favors the GOP — though now it is slightly less than in previous polling — Democrats using impeachment to scare and gin up their base really is smart politics, despite the fact there is zero chance Republican leadership would take up such an effort.
Worth noting, the Marist poll asked respondents whether they were more or less likely to support Republican candidates if they were to sue or impeach President Obama over executive overreach, but they asked the generic ballot question first, which avoids a bias against the GOP. In future "public" polling that poses similar questions, it is vital to know whether the pollster ended the interview with the question or began the interview with these or other individual issues. PPP, or Public Policy Polling, for instance, not only uses a similar methodology as Rasmussen Reports, but also has a suspicious and dubious habit of asking questions first.
Methods such as these completely taint the polling results, and are aiming to influence public opinion rather than measure public opinion.
Nevertheless, if we are generous and include Democrat support levels in July, Republicans hold a slight .5 percentage point lead. If, however, we factor in the end of July until now, the GOP lead rises to just under 2 points, 41.25 – 39.5. Historically, that translates into a very real chance the party will meet their moderately ambitious "drive to 245" goal in the House, which was recently outlined by National Republican Congressional Committee Chairman, Rep. Greg Walden (R, OR-2).
The party's goal puts their majority just one seat under the 246-seat majority the GOP held in 1946. As a side note, since the House expanded to 435 seats in 1913, the largest GOP majority in the People's chamber was a whopping 302 seats won in 1920, and the president's party has lost an average of 29 House seats in the "six year itch" midterm election.
Let's take a look at the historical data below, which factors all 17 post-World War II midterm election results and compares them to generic congressional ballot results. Whether the Republicans maintain their lead is a critical question that needs to be answered before predicting the overall election outcome because, it isn't until the late summer and early fall of the actual midterm election year that the results of the generic ballot begin to have predictive value. As of now, they are in the "Goldilock Zone," as we like to call it at PPD, where the historical data trends are not too hot (volatile) or too cold (flat) to draw reliable conclusions.
[table id=11 /]
As we can see from the table above, Republicans historically have picked up more seats on a point-for-point basis. In other words, on average, a 10-point advantage for Democrats on the generic ballot yields just a 12-seat swing, while an identical lead for Republicans yields a 23-seat swing, on average.
Each election has mitigating factors and variables, and the 2014 midterm election will be no different. Despite what the data shows, Republican pickup opportunities are somewhat limited due to their success in 2010. The Democratic Party was overly exposed after their success in 2008, and it was essentially time to pay the piper. Now, it is the Senate that is exuding that same dynamic, which our model favors the GOP to control after this cycle, wave or no wave. But for the GOP to meet or exceed their "drive to 245" goal, the generic ballot must hold at current levels or continue its trend further toward the GOP.
If Republican support holds at the levels Marist measured, then the party has a very real chance to surpass the 247 seats held in 1946 and win its biggest majority since the Roaring '20s. In such a scenario, control of the U.S. Senate would definitely be ripped from Harry Reid's hands.