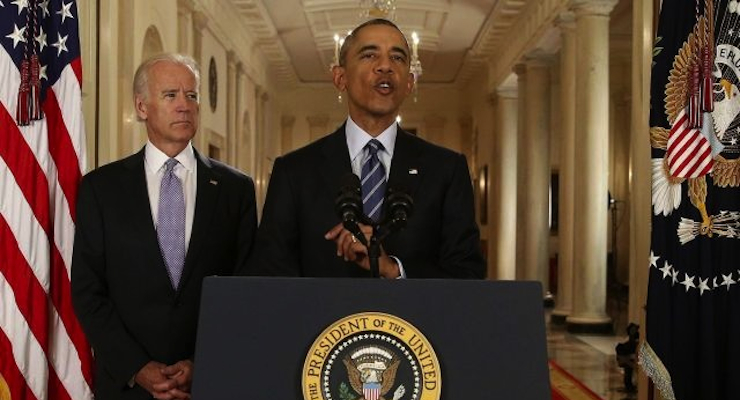 The U.N. Security Council this week unanimously endorsed the Iran nuclear deal the Obama administration negotiated with the Shiite-run Islamic Republic. While supporters in the U.N., the White House and the Democratic Party claim the Iran nuclear deal will slow the nation's nuclear weapons development program, the vast majority of U.S. voters aren't buying it.
A new Rasmussen Reports survey finds that just 24 percent of likely voters say they have a more favorable opinion of the deal with Iran now that the United Nations has signed off on it. However, 33 percent say they now view the agreement less favorably, with 34 percent saying the U.N. action has no impact on their opinion. Overall, according to July 16 survey, just 39 percent favor the Iran nuclear deal, while 42 percent are opposed and 18 percent are undecided.
According to PPD aggregate research, Rasmussen Reports is actually more favorable to the administration than the average of similar polls, which finds just 35 percent support the Iran nuclear. Further, 65 percent of voters believe any agreement the Obama administration makes with Iran regarding the Iranian nuclear program requires the approval of Congress, up from 60 percent Rasmussen measured in March just after 47 GOP Senators sent a letter to the Supreme Leader in Tehran educating him on the American political process.
That number includes 50 percent of Democrats who agree, 78 percent of Republicans and 69 percent of unaffiliated voters. Even 53 percent of those who say they favor the Iran nuclear deal think it should have the approval of Congress, a sentiment shared by 83 percent of those who oppose the agreement.
Only 22 percent of voters believe the Iran nuclear deal will make the Middle East safer, while nearly twice that many (42 percent) think it will put the region more at risk. A sizable 24 percent say the treaty will have no impact on the safety and security of the region, with 12 percent saying they are not sure.
The survey of 1,000 Likely Voters was conducted on July 20-21, 2015 by Rasmussen Reports. The margin of sampling error is +/- 3 percentage points with a 95% level of confidence.