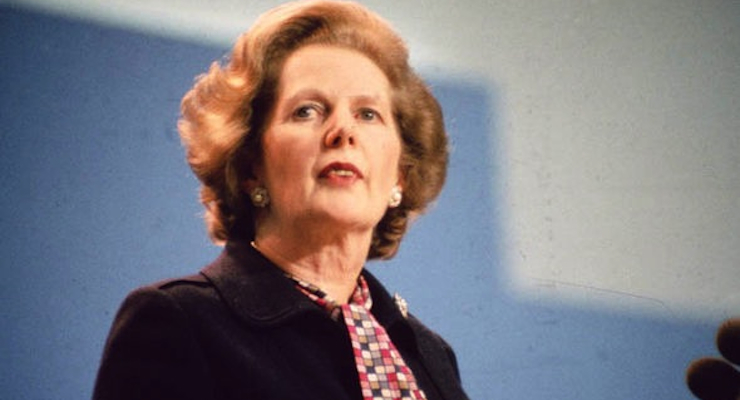 A new poll finds former Prime Minister Margaret Thatcher, the "Iron Lady" and conservative icon, was the most influential woman in the last 200 years. Thatcher, who died in 2013 at age 87, occupied Number 10 Downing Street between 1979 and 1990.
The survey of 2,000 people was carried out to mark the 200th anniversary of Scottish Widows, who worked with historian and author Dr Suzannah Lipscomb to name the women who have been most influential in shaping society.
"Of course, I am obstinate in defending our liberties and our law. That is why I carry a big handbag." She once said. "If you want something said, ask a man; if you want something done, ask a woman."
Meanwhile, physicist and Nobel Laureate Marie Curie, Queen Elizabeth II, Diana, Princess of Wales, and suffragette Emmeline Pankhurst came in second through fifth, respectively. Rosa Parks, an African-American civil rights activist, came in at ninth and was the highest-ranked American woman.
"The top 10 is an impressive list of women – each of them was or has been responsible for or overseen real change, but in addition nearly every one of them has some symbolic importance beyond their own person," Dr Lipscomb said. "What's evident overall is that the women chosen are not flashes in the pan. Thatcher, Pankhurst, Curie are women who can be referred to by one name. They have been chosen because they were and are game-changers. This is the definition of influential that emerges."
Thatcher rose from being the daughter of a grocer from Lincolnshire to the longest-serving British Prime Minister of the 20th century. She still is the only woman to have held the office.
"Being powerful is like being a lady," she once said. "If you have to tell people you are, you aren't."
[brid video="21274″ player="2077″ title="Margaret Thatcher on Socialism"]
[brid video="21275″ player="2077″ title="Thatcher about socialists"]