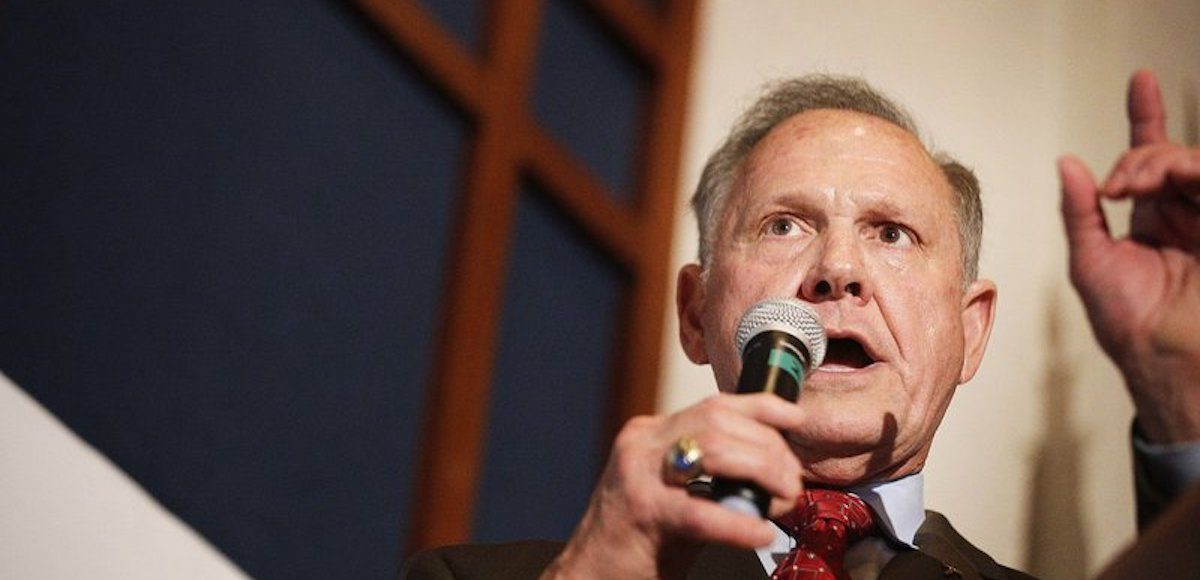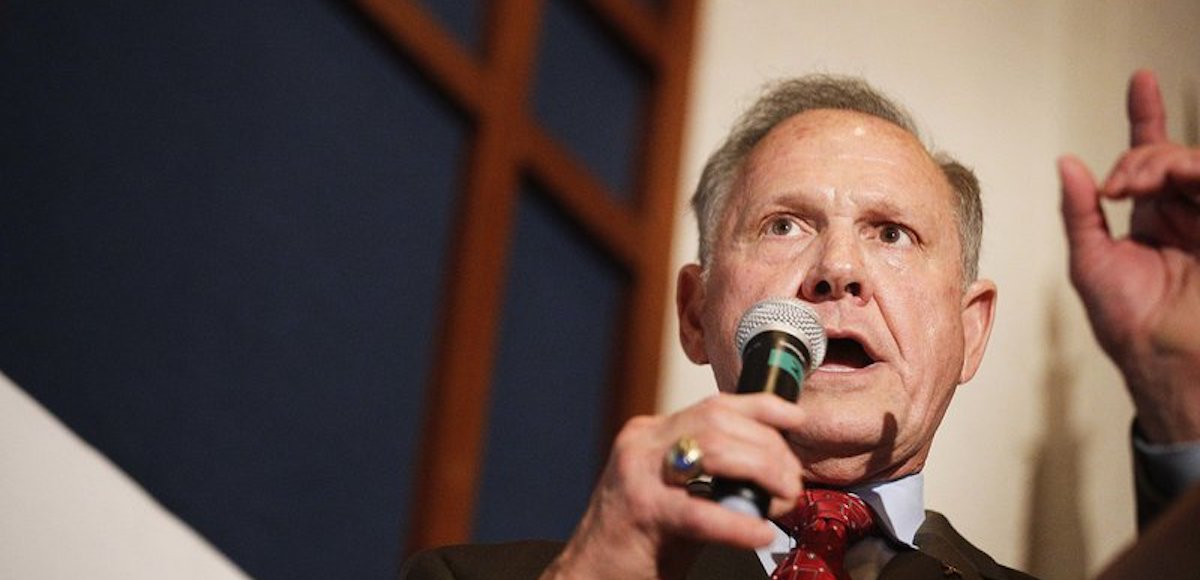 A new Alabama Senate poll finds Judge Roy Moore crushing Democrat Doug Jones 52% to 30%, a commanding lead of more than 20 points. Incumbent Senator Luther Strange also leads the former U.S. attorney, but by a smaller 49% to 36% margin.
The Emerson College Poll results are the complete opposite of Big Media talking points that have been fed to voters for weeks. Alabama is not only solidly Republican but also conservative, and Judge Moore, who is known as the Ten Commandment's Judge, is out of step with D.C. mediates, not with the Heart of Dixie.
That's clearly what PPD's editor and polling head Richard Baris was colorfully saying on Twitter.
No evidence Roy Moore is a weaker candidate in general. Alabama is Ruby Red and data show quite the opposition, in fact. More Big Media BS. https://t.co/PorhmpiAKi

— Richard Baris (@Peoples_Pundit) September 13, 2017
The Emerson Poll also found Judge Moore still leads Sen. Strange 50% to 40%, but that gap has narrowed from the 40% to 26% margin in their last survey. Voters in Alabama also approve of the judge more than the other candidates, though all of them are underwater and pale in comparison to President Donald Trump.
Forty-three percent (43%) approve of Judge Moore, while 46% disapprove. That's still better than Sen. Strange, who has a 33% approval and 52% disapproval spread. Jones has a 27% approval and 26% disapproval spread. Worth noting, approval isn't the same as favorable.
President Trump has a 61% favorable and 32% unfavorable spread, but of likely GOP Alabama primary voters, his popularity soars to 80% favorable.