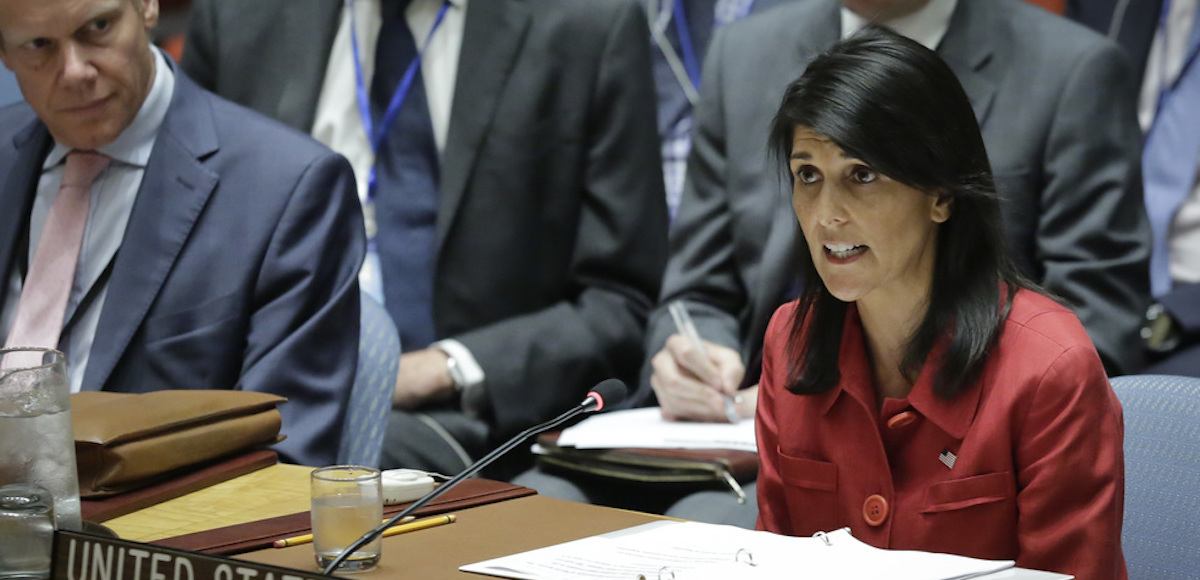 A new poll finds nearly 3 in 10 likely voters have no opinion of Nikki Haley, the U.S. Ambassador to the United Nations (UN) for the Trump Administration. Ambassador Haley, who had a 60% approval rating as governor of South Carolina, is viewed at least somewhat favorably by 40% of likely voters and at least somewhat unfavorably by 30%.
That includes 22% who have a very favorable opinion and 12% with a very unfavorable opinion.
It has been a rumor for quite some time that Ambassador Haley has future presidential aspirations. However, there is an element to the Republican base which believes she is too hawkish, or willing to use the U.S. military for unnecessary foreign interventions.
While only 6% of Republicans have a very unfavorable opinion of Ambassador Haley, another 11% have a somewhat unfavorable opinion.
Meanwhile, the United Nations General Assembly voted 128-9 in favor of a resolution condemning President Donald Trump's decision to recognize Jerusalem as the capital of Israel. The president also ordered the State Department to move the U.S. Embassy from Tel Aviv to Jerusalem, which Secretary Rex Tillerson said they would be preparations to do "immediately."
Ambassador Haley, with a White House blessing, warned the UN before the vote that countries who do not opposed the resolution could face a significant decrease in financial support from the United States. Now, she has announced major cuts to its UN budget for the 2018-2019, a move a majority of the country supports.
Just 36% believe the U.S. is getting a good return on their investment to the UN, though that number did increase slightly from the previous year.
The survey of 1,000 Likely Voters was conducted on December 20-21, 2017 by Rasmussen Reports. The margin of sampling error is +/- 3 percentage points with a 95% level of confidence.