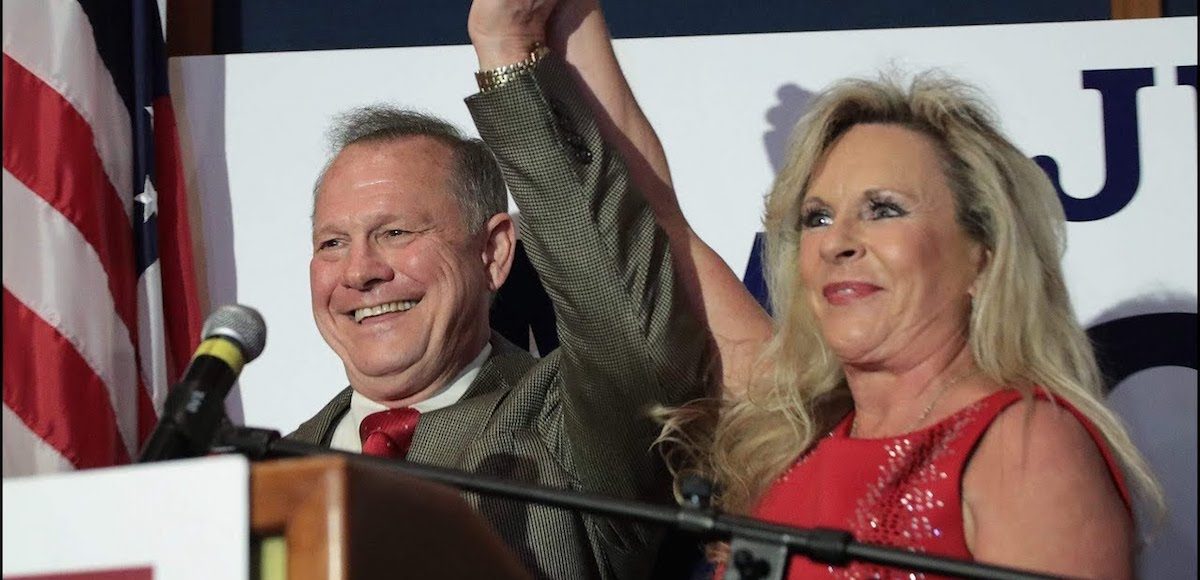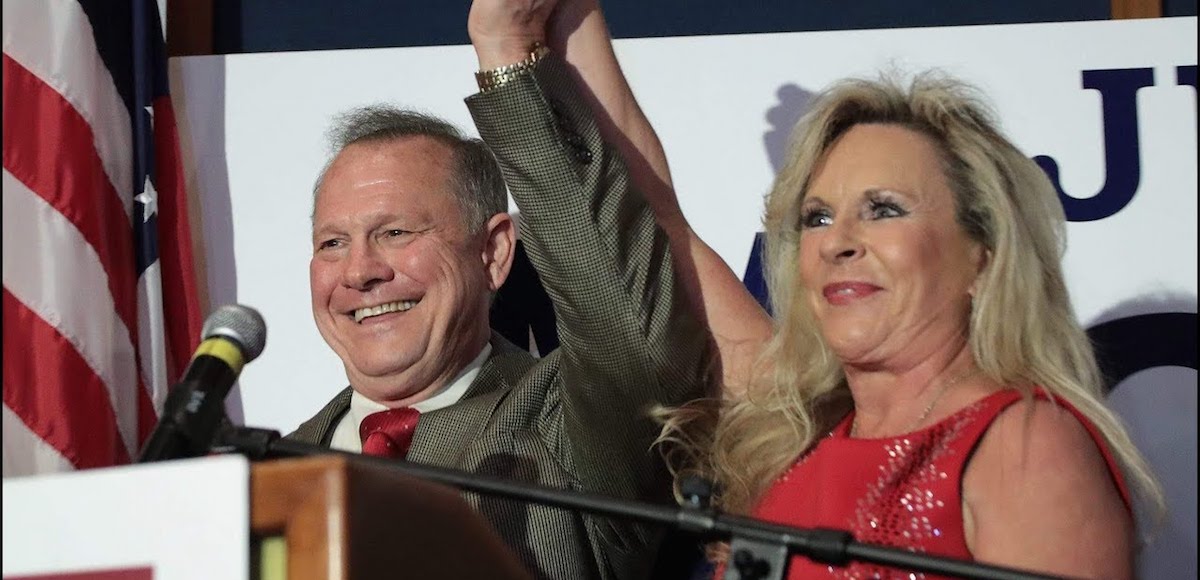 DEVELOPING: Republican Judge Roy Moore now leads Democrat Doug Jones by a significant margin in the final Alabama Senate poll by Emerson College. President Donald Trump endorsed the Republican candidate for U.S. Senate in Alabama, citing the Democrats liberal positions as a threat to his voters' agenda items.
Judge Moore now leads Jones 53% to 44%, a 6 point bump from the previous Emerson College poll last week. Since their first general election poll conducted before the second round of primary voting, Judge Moore's lead slipped from more than 20 points to 10 points, and again to 6 points on November 26. His lead was down to 3 points last week on December 3, but has now grown.
President Trump's endorsement no doubt helped, as he is liked far more than either candidate in the deeply conservative state. The president holds a 55%/40% favorable/unfavorable rating juxtaposed to Judge Moore at 45%/45% and Mr. Jones at 43%/45%.
However, Judge Moore's favorability also rebounded after Beverly Young Nelson, who made the most serious allegation against him, admitted to "annotating" key parts of the yearbook provided as evidence of their relationship. The Moore campaign had been pressing her attorney Gloria Allred to submit the yearbook to an independent analysis.
She repeatedly refused to do so.
Leigh Corfman, who claimed in the first report that Judge Moore attempted to molest her as a 14-year-old child, told a narrative and story that is directly contradicted by court records.
"This poll is now outside the margin of error. We're 95% confident Moore will win on Election Day," Emerson College Polling Director Spencer Kimball said. "We're more confident that Moore will win by 15 points let's say than Jones actually pulling off the upset."
Professor Kimball specifically cited the movement toward Judge Moore in the Fifth District, which had been tipping to Mr. Jones. But it's now more evenly split and trending from purple to red.
"He'll [Jones] will carry strongly the Seventh District," Kimball added. "But outside of those two areas it's difficult to find a pathway for him to pull off the upset tomorrow night."
Listen to Emerson College Polling Director Spencer Kimball