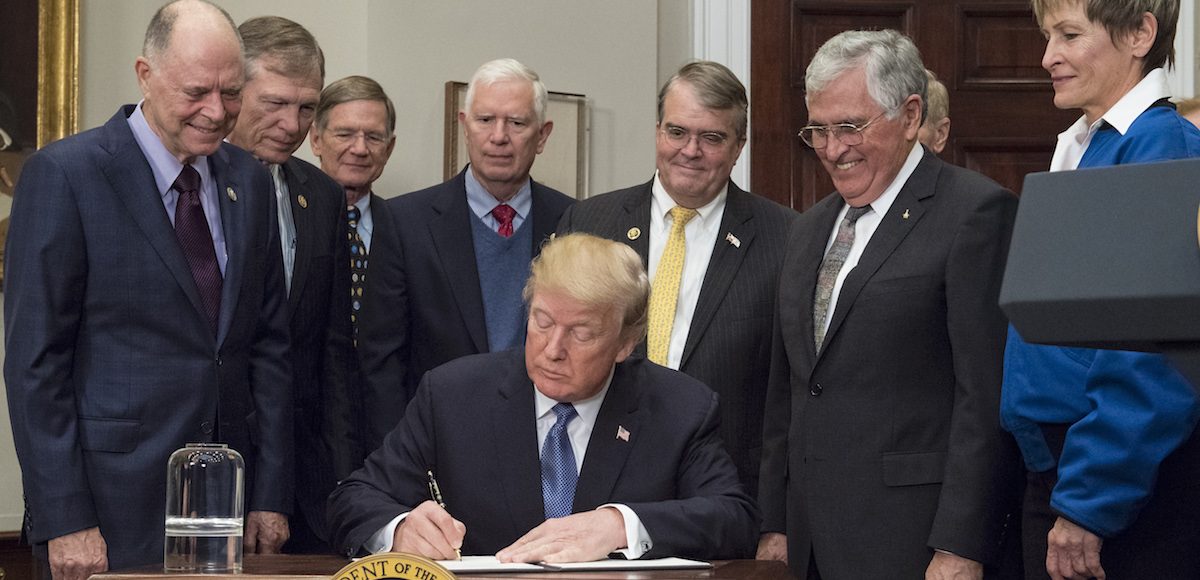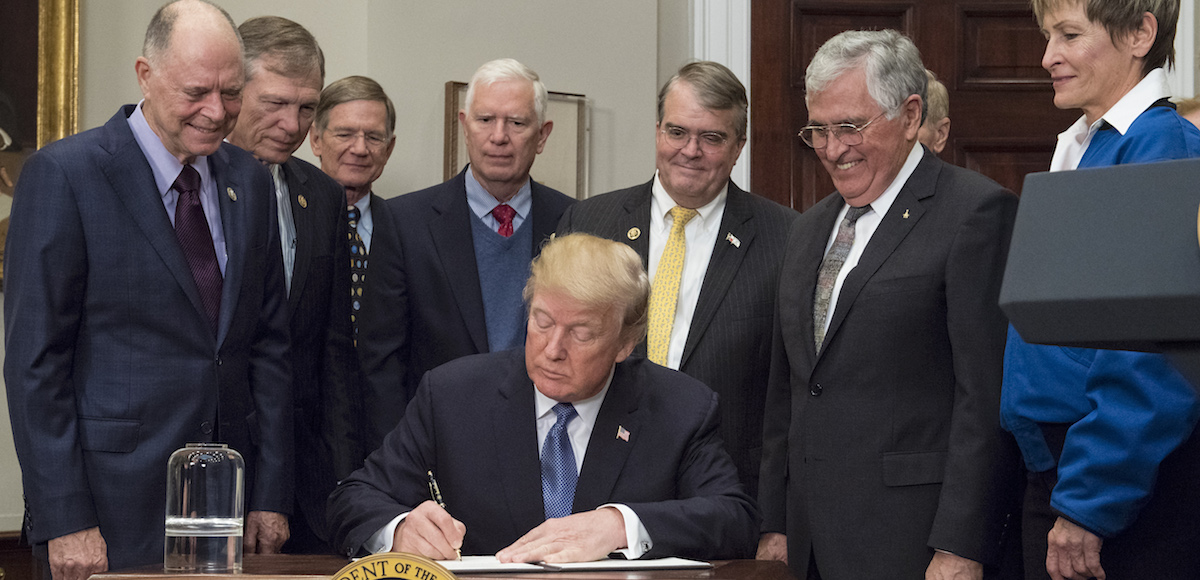 Whether they agree with him or not, more voters say President Donald Trump is driving the national agenda in Washington, D.C. and the sentiment crosses party lines.
A new Rasmussen Reports national telephone and online survey finds that 42% of likely voters think President Trump is in charge of The Swamp, while the Republican-led Congress came in a very distant second with 19%. Thirteen percent (13%) say the national media is in charge and only 8% feel the Democratic opposition is setting the agenda.
Nearly as many (7%) think it's someone else, and 12% are undecided.
Men (46%) are slightly more likely than women (38%) to say the man in the White House is in charge, though 45% of both Republicans and Democrats agree. Similarly, a nearly identical percentage of conservatives (44%) and liberals (45%) view it the same way, while 38% of moderates also agree.
Worth noting, 40% now say the country is headed in the right direction, which is the highest level of optimism since mid-April after lagging in the mid- to upper 20s for much of 2016. Following Inauguration Day, optimism in the direction of the county rose to the mid-to upper 40s and remained there for the first month of his presidency.
Seventy-one (71%) of Republicans credit President Trump with the improving economic condition in the U.S., while 23% of Democrats and 44% of voters unaffiliated with any party agree.
Just looking at polling data, Trump and the GOP have one major challenge: to increase the percentage of voters who give him/them due credit for improving economy. It's rising, but it needs to be higher for them to avoid losing the House. The Senate is an entirely different story.

— Richard Baris (@Peoples_Pundit) January 4, 2018
The survey of 1,000 Likely Voters was conducted on December 27-28, 2017 and the margin of sampling error is +/- 3 percentage points with a 95% level of confidence.