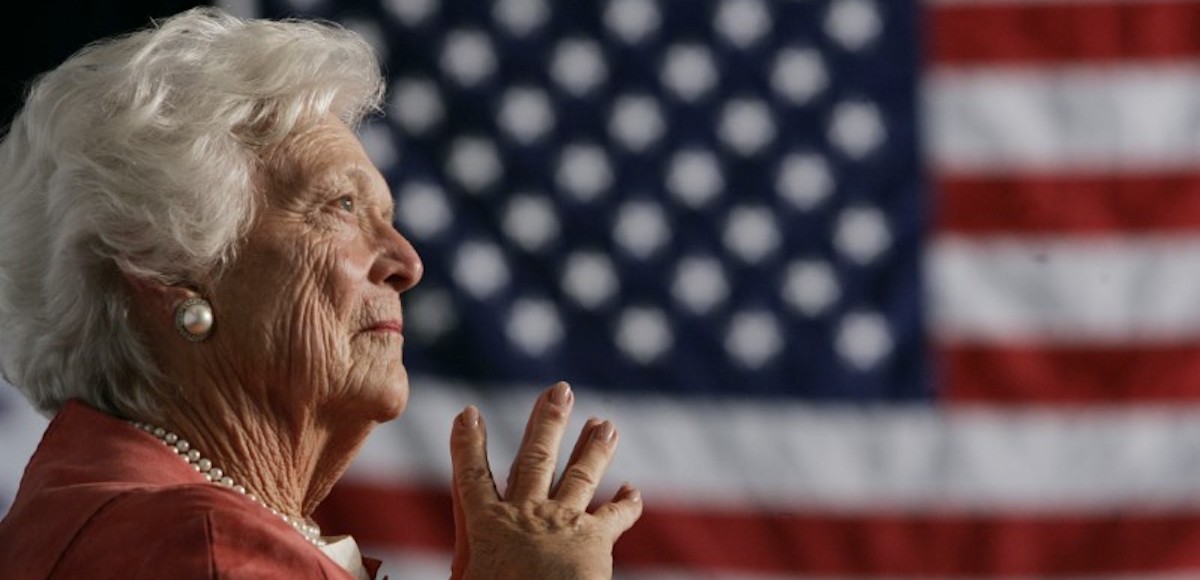 The nation will say goodbye to former first lady Barbara Bush on Saturday, who according to a new poll, boasts an unheard of nearly 80% favorability rating among her fellow Americans.
A Rasmussen Reports national telephone and online survey finds that 79% of Americans have a favorable view of both the wife of President George H.W. Bush and the mother of President George W. Bush. That includes 50% who have a "very favorably" view; 51% of whites, 43% of blacks and 52% of other races.
Seventy-two percent (72%) of Republicans, 42% of Democrats and 41% of unaffiliated voters hold a very favorable view, while another 19%, 33% and 34% hold at least a "somewhat favorable" view.
Only 9% have a somewhat or very unfavorable view of Mrs. Bush, while 11% were undecided.
Mrs. Bush and Abigail Adams were the only women in U.S. history to have been both the wife and mother of a president. John Adams served as the second President of the United States of America and son John Quincy Adams served as the sixth.
She was married to the former president for 73 years, the longest-lasting presidential marriage in U.S. history.
Further, 52% believe she was a better role model for Americans than most first ladies including 57% of whites, 29% of blacks and 52% of other races. That makes whites and other races almost twice as likely as blacks to say so.
Men (57%) are more likely to see Mrs. Bush as a better role model than women (47%), though both are sizable percentages.
Just five percent (5%) think she was a worse role model than most others, while 35% rate her as about the same.
The survey of 1,000 American Adults was conducted on April 18-19, 2018 by Rasmussen Reports. The margin of sampling error is +/- 3 percentage points with a 95% level of confidence. See methodology.