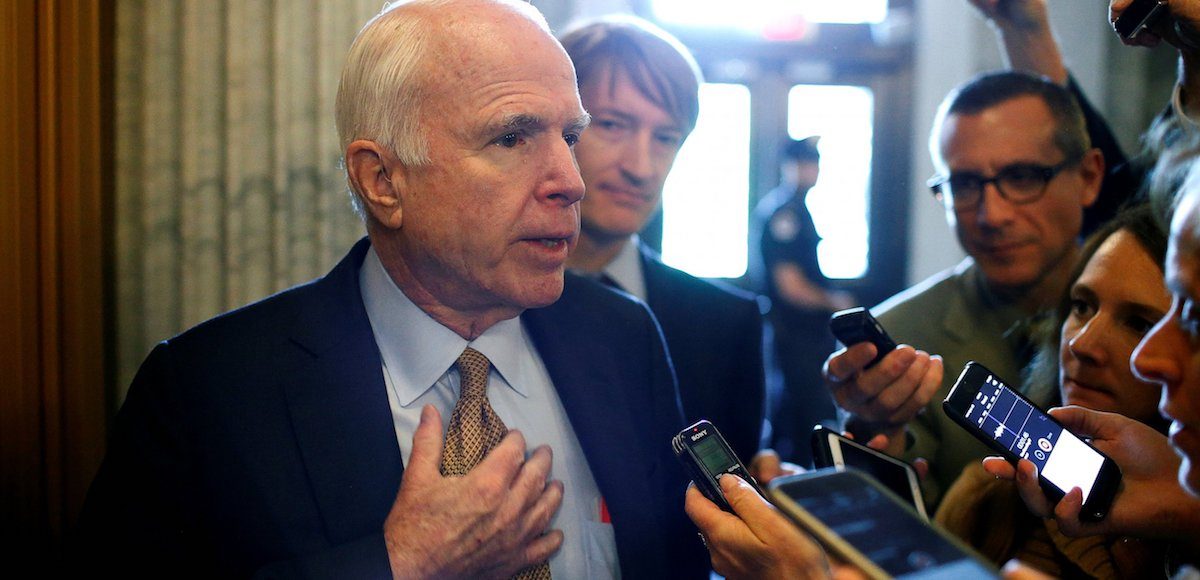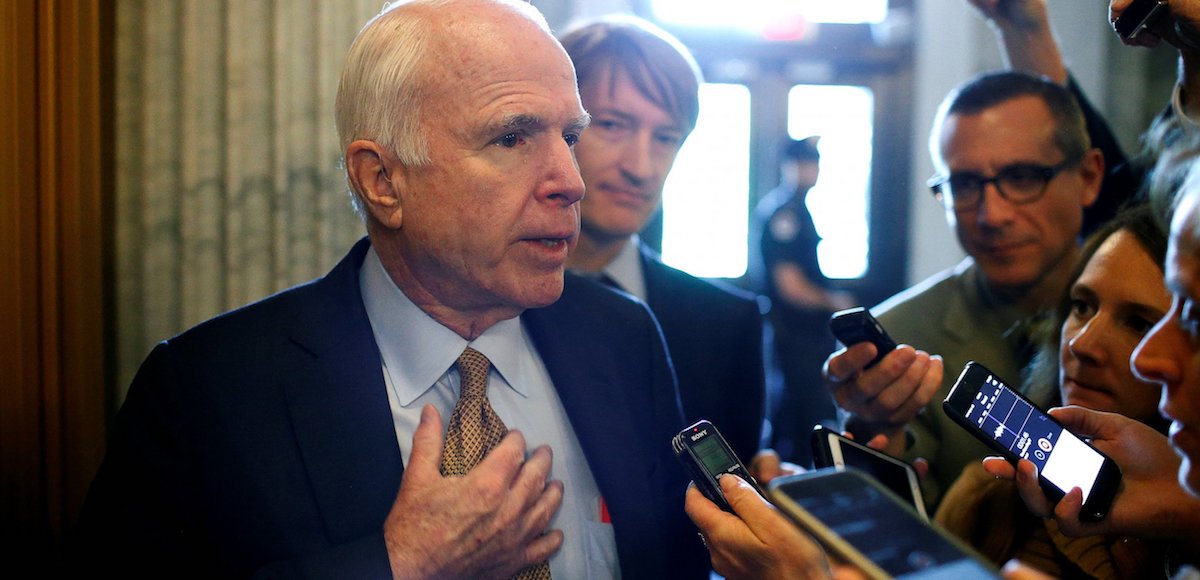 Republican voters once chose John McCain as the nominee of their party, but now they hold an unfavorable view of the six-term senator from Arizona and want him to step down. The terminally ill senator has chosen to spend his final days as a thorn in the side of President Donald Trump, and GOP voters do not approve.
A new Rasmussen Reports national telephone and online survey finds that 52% of Republican voters have an unfavorable view of Senator McCain, including 25% who hold a Very Unfavorable opinion of him. Forty-three percent (43%) of these voters have a positive view, which includes just 18% with a Very Favorable opinion.
In 2015, opinions were completely reversed, with 51% of Republicans having a favorable view of Senator McCain and 44% having an unfavorable one. While most Republicans (69%) continue to have their designs on a party that looks more like President Trump than Senator McCain, 76% of Democrats and 53% of voters not affiliated with either major party think the GOP should be more like the failed 2008 nominee.
Senator McCain was first elected to the U.S. House of Representatives in 1982 and to the U.S. Senate in 1986 after Barry Goldwater, another former GOP nominee for president, decided to retire.
But Republicans now say it's time for him to leave Washington, D.C.
A whopping 62% of Republican voters want Senator McCain to step down from the U.S. Senate before May 30 so voters in Arizona can choose a successor to run for the seat in November. Thirty-four percent (34%) of Democrats and 45% of unaffiliated voters agree.
Senator McCain has brain cancer and Republicans who control the Arizona Senate were prevented by the lockstep Democratic minority from passing an emergency clause changing how members of Congress who die or resign are replaced. Vacancies are filled by a governor's appointee, with the seat on the next general election ballot.