In the fall of 1621, the Pilgrims and Wampanoag Indians held an event most regard as the First Thanksgiving. In 2019, the nation celebrates its 399th Thanksgiving.
Here are some fun facts and stats to share with friends and family.
The Pilgrims, the early settlers of Plymouth Colony, held the feast over not one but three days. It was an English tradition to celebrate a bountiful harvest. While the credit goes to Plymouth, historians note harvest celebrations were common among European settlers in North America.
Ceremonies of British colonists in Virginia have been recorded as early as 1619. In 1949, the U.S. Census Bureau published "Historical Statistics of the United States" and, on page 25, they estimated how many colonists were there in 1620.
However, while the First Thanksgiving included 90 Wampanoag Indians, only 53 Pilgrims celebrated the harvest in the New World in 1621. They nearly starved to death.
The Pilgrims operated under a communal system when they first settled Plymouth. The initial charter dictated that they share in common property and farms and, as a result, each family was to receive an equal share of food, despite how much work they put in.
It was little more than a colonial era wealth redistribution scheme that went against their Protestant values. The result was widespread starvation and theft.
"It's no exaggeration to say that capitalism was a life-saver for the Pilgrims," economist Dan Mitchell wrote in a column on Thanksgiving for People's Pundit Daily (PPD) in 2017. He included another video narrated by Larry Schweikart, which "uses the colonial experience to teach about the failures of mercantilism and collectivism."
In 1863, President Abraham Lincoln proclaimed a national day of "Thanksgiving and Praise to our beneficent Father who dwelleth in the Heavens." With that proclamation, the United States of America became the first nation to establish a holiday based upon gratitude.
Americans were thankful for their faith, good fortune, as well as the political and economic systems that nurtured their way of life. They experienced untold hardship during the Civil War, and took the day to reflect on the things they had in their lives to be thankful for.
President Franklin Roosevelt officially declared that Thanksgiving should always be celebrated on the fourth Thursday of the month to encourage earlier holiday shopping.
Presidential recognitions continue to this very day, to include Donald J. Trump just proclaiming that "Thursday, November 28, 2019, as a National Day of Thanksgiving." In many ways, he echoed President Lincoln.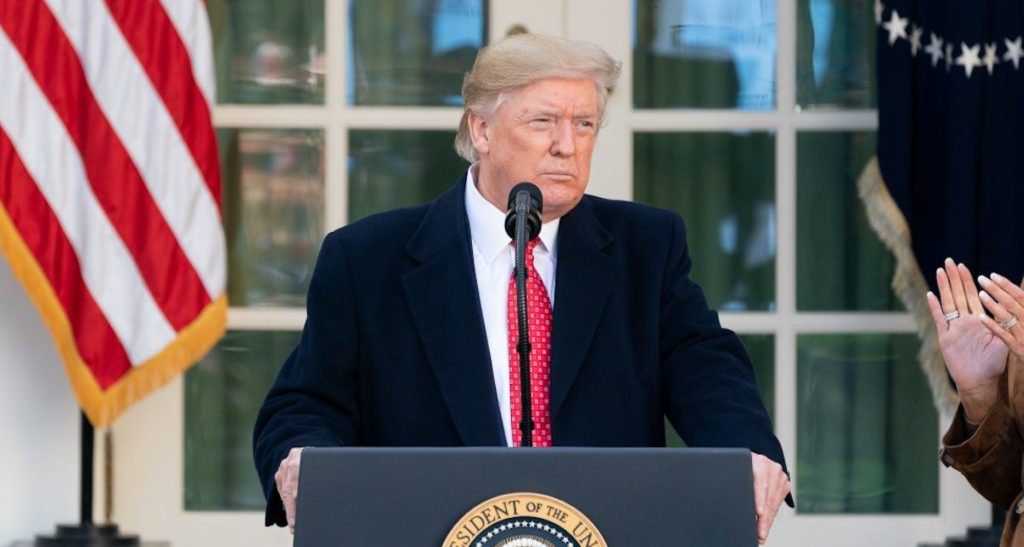 "On Thanksgiving Day, we remember with reverence and gratitude the bountiful blessings afforded to us by our Creator, and we recommit to sharing in a spirit of thanksgiving and generosity with our friends, neighbors, and families," the president said.
According to the Census Bureau, there are several locations in the U.S. that celebrate the early colonists' arrival in the New World through their namesake.
Three are named after the Mayflower, the English ship that brought the first Pilgrims to the New World.
Mayflower Census County Division (CCD), Pike County, Ky., (3,191)
Mayflower, city, Ark., (2,218)
Mayflower Village CDP, Calif., (5,828)
Two counties have Plymouth in their names as in Plymouth Rock, the landing site of the first Pilgrims:
Plymouth County, Iowa, (25,027)
Plymouth County, Mass., (509,114)
Two places are named Pilgrim:
Pilgrim CDP, Mich., (52)
Pilgrim township, Dade County, Mo., (79)
The new annual survey from Rasmussen Reports finds 44% of American Adults still rank Thanksgiving as one of our nation's most important holidays. While that's down from a high of 49% last year, it's largely unchanged since 2006.
Only 8% view it as one of the least important and 43% rate it somewhere in between. However, 83% of American Adults say they have a lot to be thankful for this Thanksgiving. Just 8% say they do not and 9% are undecided.
More Thanksgiving You Might Like