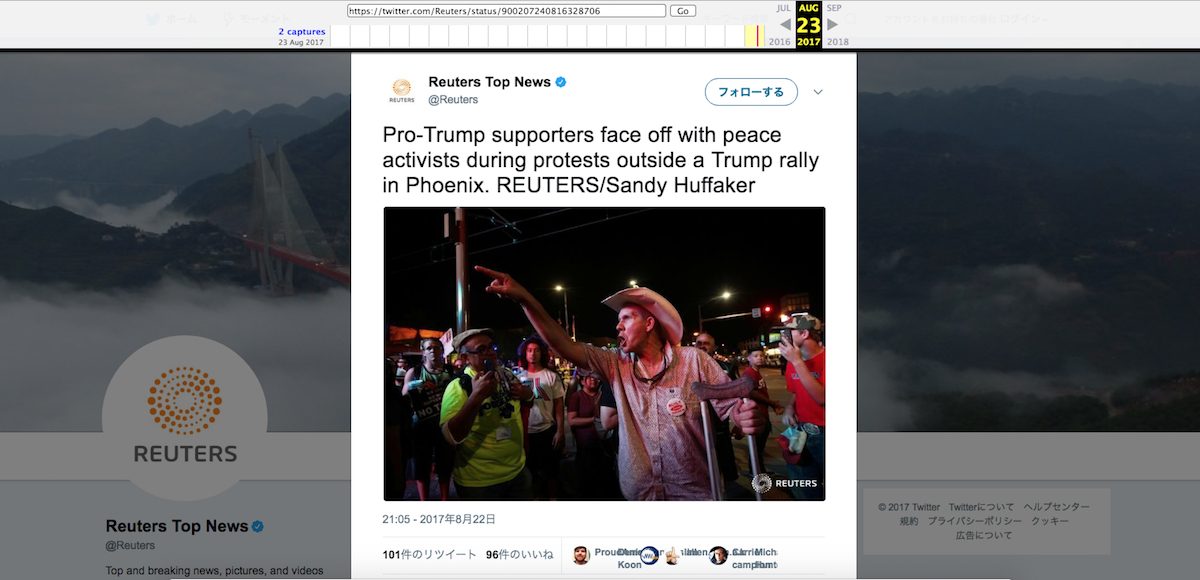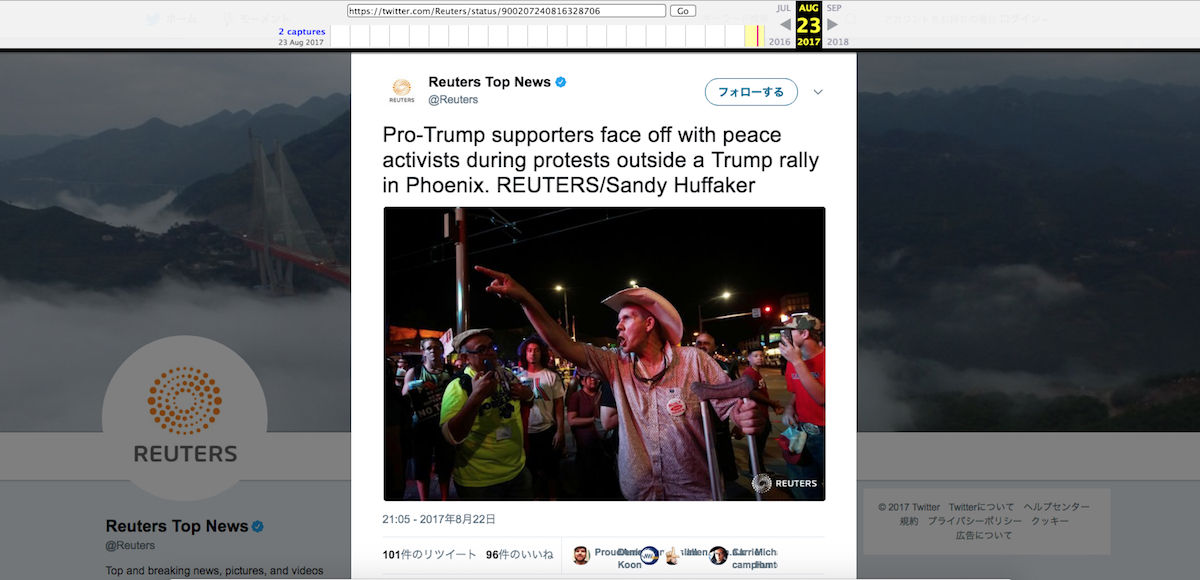 If this doesn't turn out to be the fake news weekly winner, it'll certainly be in the running. If not a blatant display of premeditated fake news, the tweet at least shows the knee-jerk approach Big Media takes to covering President Donald Trump, violent leftwing groups and political violence in general.
Nevertheless, Reuters tweeted an image of "Pro-Trump supporters" clashing with so-called "peace activists" outside the Phoenix Convention Center on Tuesday.
Pro-Trump supporters face off with peace activists during protests outside a Trump rally in Phoenix. REUTERS/Sandy Huffaker
Of course, that's not even remotely close to an accurate depiction. Police ended up having to use tear gas on the crowd after a significant-sized group used gas canisters, rocks and bottles to assault them and Trump supporters. Their chants were anti-police themed, accusing them of fascists who align with President Trump.
"Officers are addressing criminal behavior near 2nd St & Monroe," the Phoenix Police Department tweeted. "Please follow directions to move from the area."
Until a few Saturdays ago in Charlottesville, Virginia, political violence was almost exclusively attributable to the Left. There were even numerous instances of so-called rightwing political violence that Big Media never bothered to tell their readers and viewers turned out to be leftwing activists faking hate crimes.
Big Media is doing everything and reporting anything to equivocate that one day with the countless others, which they largely ignored in their reporting.
Here's video of the "peace activists" being completely peaceful.