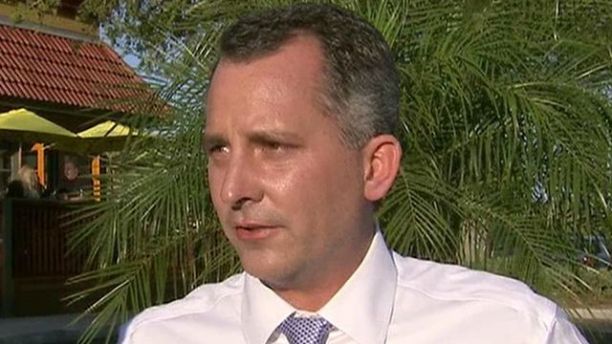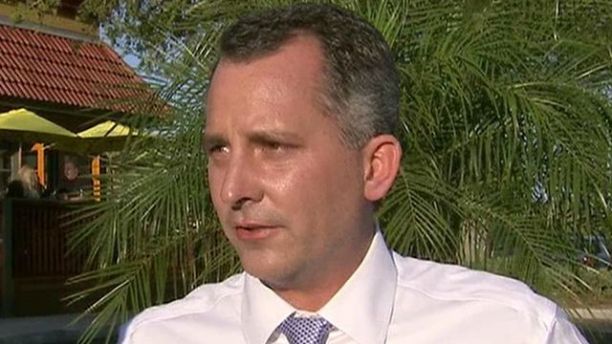 Republican David Jolly defeated Democrat Alex Sink on Tuesday in a Tampa-area House district where ObamaCare got its first test ahead of November's midterm elections. Both Democrats and Republicans spent millions of dollars testing out national strategies for the rest of the year.
With 100 percent of the vote counted, Jolly had 49 percent of the vote to Sink's 47 percent. Libertarian Lucas Overby had 5 percent.
U.S. House – District 13 – General
225 of 225 Precincts Reporting – 100%
| | | | | |
| --- | --- | --- | --- | --- |
| | Name | Party | Votes | Vote % |
| | Jolly, David | GOP | 88,294 | 49% |
| | Sink, Alex | Dem | 84,877 | 47% |
| | Overby, Lucas | Lib | 8,799 | 5% |
The special election to replace the late Rep. Bill Young was considered a tossup by People's Pundit Daily, but once again the guys at the University of Virginia Center for Politics shot way to the left. The race was cast as a political bellwether, and a testing ground for each party's messaging strategy, but in truth Democrats won 3 out of the 4 special elections in 2010, a year they were thumped.
Larry Sabato and others got it wrong, because their models are currently flawed, relying far too much on the talent gap and overstating Democrats' advantage. That's not to say the midterm elections will be an easy night for Republicans, but as we have previously explained, these people consistently underestimate ObamaCare and the fact Democrats would have to have a significant lead on the generic congressional ballot survey to make any significant gains.
"As your congressman, I will always be accessible. I will serve humbly and with honor," Jolly told supporters at a victory rally. "While this campaign has seemed at times to be partisan, your next congressman is not partisan."
Jolly, a former aide to Young, had, along with Republican groups spent millions to hammer his Democratic opponent over ObamaCare.
Sink, who also narrowly lost the 2010 governor's race to incumbent Gov. Rick Scott, had cautiously embraced the health law — while insisting it urgently needs fixing. She had played down its importance in the special election.
"I hear a number of different issues that people are concerned about — like protecting Social Security and Medicare," she said. "They're frustrated with Washington, believe that Washington is not working for them."
President Bill Clinton could not bail out his fellow-Democrat this time More than $11 million has been spent on the race, according to the Sunlight Foundation, a nonprofit group that tracks government information. More than one in four registered voters in the district is older than 65, a population that could account for more than half of those casting ballots and has trended considerably Republican over the last decade.
The battle for Florida's 13th District seat is a prequel of sorts to the national fight this year over who controls Congress in the last two years of Obama's final presidential term. The House is expected to remain under Republican control. But in the Senate, Republicans are hoping to leverage Obama's unpopularity and his health care law's wobbly start to gain the six seats required to control the 100-member chamber.
That makes the race in Florida a pricey proving ground for both parties, with the candidates the faces of the effort.
Jolly, backed by Republicans and outside groups, says Sink would undermine Medicare because of Democratic-passed cuts to programs under the health law.
Sink and her allies, meanwhile, paint Jolly an extremist who wants to privatize Social Security and gut Medicare.
Clinton recorded a phone call last week seeking local volunteers to help with Sink's campaign, and a half dozen House Democrats emailed fundraising appeals to their own supporters on her behalf. More than a third of Jolly's campaign contributions came from members of Congress.
Meanwhile, Ryan joined Jolly on a conference call with voters, while Kentucky Republican Sen. Rand Paul recorded a phone message for the GOP nominee aimed at supporters of Libertarian candidate Lucas Overby.
While Republicans held the congressional seat for four decades until Young's death last year, the district's voters favored Obama in the 2008 and 2012 presidential elections. The district is 37 percent Republican, 35 percent Democrat and 24 percent independent.
Sink has outspent Jolly by more than 3 to 1 on television advertising, though outside groups aligned with the GOP have helped narrow the overall Democratic advantage.