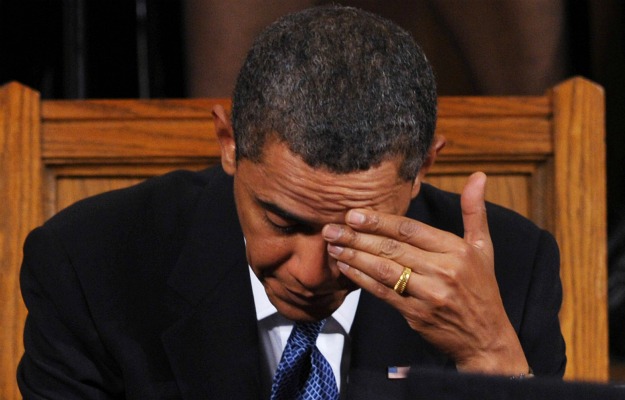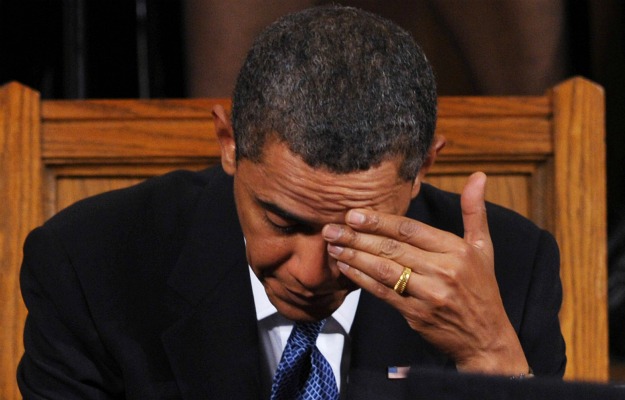 You had to figure that Obama and the Democrats would start pulling out all the stops when they started falling behind in the polls, and this week Team Democrat pulled out a whopper of rising oceans and general global destruction in an attempt to deflect what is going on in Crimea and ObamaCare.
Congress gathered together in a leftist orgy in the halls of the Senate and the House to make them feel better about themselves. It certainly did nothing to solve any problems in this country, except perhaps keep a few pizza delivery companies in business for a few more hours before the chaos of Obamanomics closed in on them further.
The leftist narrative is pretty simple: we produce too many pollutants which contribute greenhouse gases to the atmosphere. These gases warm the planet and thus cause chaos in the atmosphere. This warming will eventually makes the seas rise and destroy life as we know it on Earth.
It's a pretty fantastical story. I'm surprised no one is cracking wise that a group of men and women that are mostly atheists and malcontents are coming up with a modern-day version of Noah and the flood. Not to mention there isn't a whole helluva lot that they can do about it, assuming its true. "Democrats Plan to Control the Weather" would make a snarky but excellent New York Time headline this week.
Just don't tell the President. The last thing this nation needs is a president who gets his feelings hurt, to hear the Democrats tell it. Maybe that's why he needs so many vacations, buying pink V-neck sweaters at the Gap. Any woman with low self-esteem will tell you, a shopping binge will do wonders for the self-image. While the Obamas shop, Putin is fortifying.
It's a good narrative to sell that Americans are solely responsible for all the problems in the world. Despite accounts being varied about the nature of the global warming and the reporting being poorly researched (there is significant evidence that it may not be happening at all), Team Democrat pushed this story forward in the media machine.
Putting aside for the moment that the President was toking on weed and snorting coke, blowing off class and generally drinking into oblivion during his education, you have to ask yourself, why would Team Democrat take this ideology and put it forth now?
As I said, Team Democrat is smarting right now and it's mainly from Russia acting like a party pooper and Vladimir Putin schooling Obama in the realities of geopolitical politics. It was time for a little self-love now that the schoolyard bully was rubbing Obama's face in the sand. Reality and truth stings, but in our modern-day society we don't fix the problem, do we?
No, we make the bullied child feel better about himself. Team Democrat has always had distaste for the rich country club crowd and with Obama its more than a professional dislike, it's personal.
After all Obama was the victim of bullying as a child and has said so on several occasions:
"As adults, we all remember what it was like to see kids picked on in the hallways or in the schoolyard," Obama said. "And I have to say, with big ears and the name that I have, I wasn't immune. I didn't emerge unscathed."
The realities of a complex world are folding in on the Democrats and Obama because like many bullied and troubled children they become the bullies themselves. They were going make people like Putin pay. They are going to make the rich pay. They will make the Tea Party pay. They are going to make everyone that hurt them pay.
They will indulge themselves in this mental circle jerk of self-congratulatory behavior, lick their wounds and perpetrate the equivalent of a teenage angst ridden pajama party  up on the Hill. Then, of course, they end up in later years as broken people who bring everyone else down to their level of misery. When things get really bad, it results in violence and self-destructive behavior.
This is the fate that awaits America, unless things change, and soon.
Thomas Purcell is a nationally syndicated columnist and host of the Liberty Never Sleeps podcast hour and author of "Shotgun Republic."