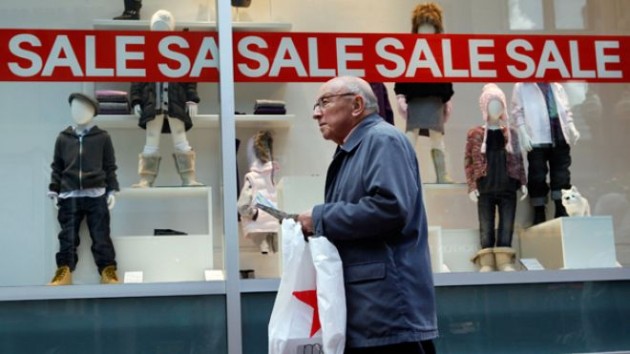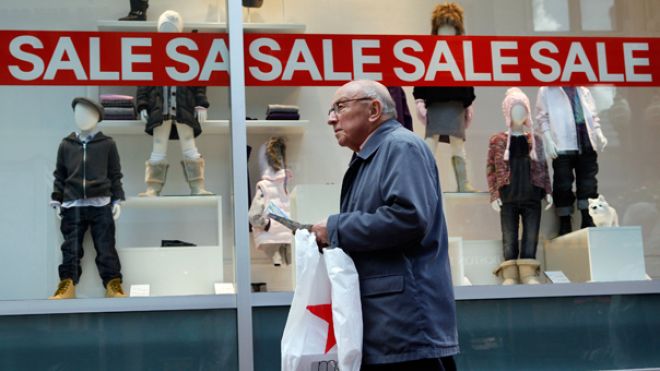 U.S. consumer spending and personal income slightly increased in the month of January, but it was sadly driven by Americans struggling to keep to warm amid rising costs.
U.S. consumer spending rose more than expected in January as outlays on services recorded their largest increase since late 2001, an unexpected anomaly economists are saying was likely driven by demand for heating.
The Commerce Department said on Monday consumer spending increased 0.4 percent after advancing by a revised 0.1 percent in December. Spending was previously reported to have gained 0.4 percent in December.
Economists polled by Reuters were expecting consumer spending, which represents more than two-thirds of U.S. economic activity and GDP, to tick up just 0.1 percent in January.
January's increase in spending was fueled by a 0.9 percent increase in services, which is the largest gain since October 2001. Economists say that is likely reflecting an increase in demand for utilities, as Americans tried to keep warm during an unusually cold spell.
With households spending being drained by the cost of utilities, forecasts on goods fell 0.6 percent in January.
For now, inflation remains modest, though spending on services has the propensity to increase the index as costs rise.
A price index for consumer spending did also tick up a bit to 0.1 percent after increasing 0.2 percent in December. Overall, however, prices have risen 1.2 percent over the past 12 months, compared to an increase of 1.1 percent in December.
Excluding food and energy,  which drastically reduces the perception of inflation, the price index for consumer spending increased by just 0.1 percent, rising by the same rate for a seventh straight month. Core prices, however, were up 1.1 percent from just a year ago, after rising 1.2 percent in December.
Again, for now, both measurements of inflation remain below the threshold set by the Federal Reserve, which is 2 percent target.
When adjusted for inflation, consumer spending rose 0.3 percent after falling 0.1 percent in December. The rise in so-called real spending may actually increase first-quarter gross domestic product, though we had some bad GDP news last week.
Income also rose slightly by 0.3 percent in January, after remaining flat in December. Meanwhile, income at the disposal of households after adjusting for inflation rose 0.3 percent in January after falling 0.2 percent the previous month.
The saving rate, which is the percentage of disposable income households are putting away for a rainy day, was unchanged at 4.3 percent in the month of January. But, actual saving fell to its lowest level since March, a long-term consequence of printing money that has not even begun to set in damage.