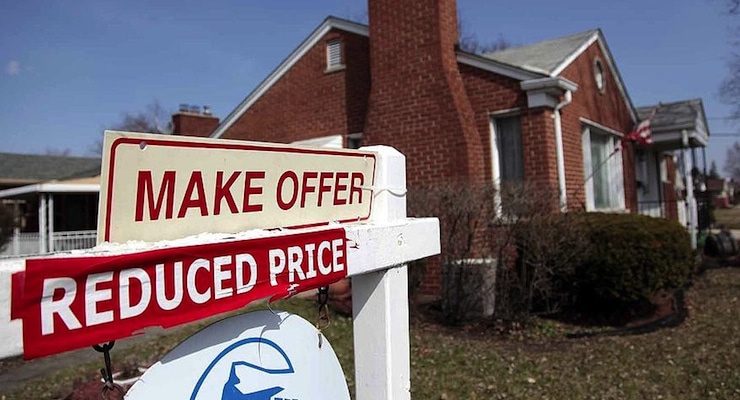 Markets digested decent home price data on Tuesday, though experts are already cautioning long-term trends are still worrisome. U.S. single-family home prices rose in March from a year earlier, led again by strong increases in the western half of the United States, according to a closely watched survey.
The S&P/Case-Shiller composite index of 20 metropolitan areas gained 5 percent in March on a year-over-year basis, mirroring February's increase. The March index topped a Reuters poll of economists that forecast a rise of 4.7 percent.
"Home prices have enjoyed year-over-year gains for 35 consecutive months," says David M. Blitzer, Managing Director & Chairman of the Index Committee for S&P Dow Jones Indices. "The pattern of consistent gains is national and seen across all 20 cities covered by the S&P/Case-Shiller Home Price Indices. The longest run of gains is in Detroit at 45 months, the shortest is New York with 27 months. However, the pace has moderated in the last year; from August 2013 to February 2014, the national index gained more than 10% year-over-year, compared to 4.1% in this release."
For the second straight month, San Francisco and Denver reported the highest year-over-year gains, with prices increasing by 10.3 percent and 10 percent, respectively, over the last 12 months.
"Given the long stretch of strong reports, it is no surprise that people are asking if we're in a new home price bubble," Blitzer said. "The only way you can be sure of a bubble is looking back after it's over. Home prices are currently rising more quickly than either per capita personal income or wages, narrowing the pool of future home-buyers. All of this suggests that some future moderation in home prices gains is likely."