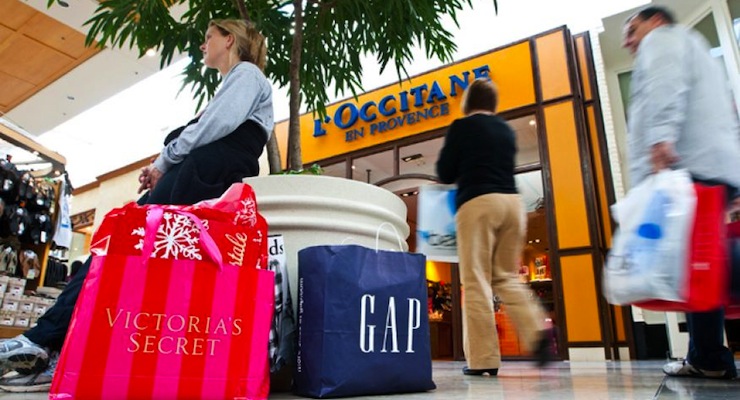 The Commerce Department said on Tuesday U.S. retail sales fell in June as Americans broadly cut back on purchases of automobiles and other goods. The report, taken along with trade data, is a clear indicator the economy is slowing again.
Retail sales fell by 0.3 percent last month, which is the weakest reading since February. Further, retail sales for the month of May were revised down to show a gain of 1.0 percent instead of the initially reported 1.2 percent.
Economists polled by Reuters had forecast retail sales rising 0.2 percent last month.
Retail sales excluding automobiles, gasoline, building materials and food services — the so-called core retails sales — fell 0.1 percent after an unrevised 0.7 percent increase in May.
These so-called core retail sales correspond most closely with the consumer spending component of gross domestic product, which accounts for more than two-thirds of economic growth.
Coming on the heels of June's disappointing employment report and sharp drop in small business confidence, the weak retail sales data suggests the economy might have lost some momentum at the end of the second quarter, following a first quarter that showed contraction. If the second quarter contracts, as well, the U.S. economy will be headed for a textbook recession.
Further, the weak data could prevent an expected interest rate hike from the Federal Reserve, despite Fed Chair Janet Yellen claiming otherwise.
Economists had forecast core retail sales rising 0.4 percent.
Sales last month were broadly weak, with receipts at auto dealerships falling 1.1 percent after rising 1.8 percent in May. Clothing stores sales dropped 1.5 percent, the largest decline since September 2014.
Receipts at building material and garden equipment stores fell 1.3 percent and sales at furniture stores declined 1.6 percent, the biggest drop since January last year.
There were also declines in sales at online stores and at restaurants and bars. Rising gasoline prices supported sales at service stations, where receipts rose 0.8 percent.
Sales at electronics and appliance stores rose 1.0 percent, the biggest rise since September.