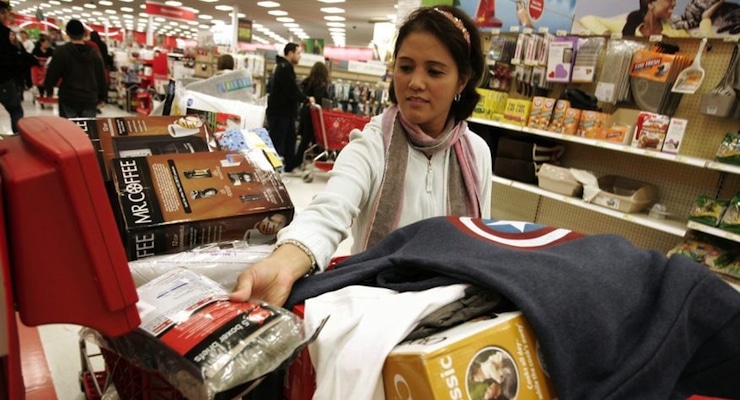 The Conference Board on Tuesday said its Consumer Confidence Index unexpectedly increased in September to 103, up from an August reading of 101.3. Economists expected this month's gauge to fall to 96.1. The Present Situation Index increased from 115.8 last month to 121.1 in September, while the Expectations Index edged down to 91.0 from 91.6 in August.
"Consumer confidence increased moderately in September, following August's sharp rebound," said Lynn Franco, Director of Economic Indicators at The Conference Board. "Consumers' more positive assessment of current conditions fueled this month's increase, and drove the Present Situation Index to an 8-year high (Sept. 2007, Index=121.2). Consumers' expectations for the short-term outlook, however, remained relatively flat, although there was a modest improvement in income expectations. Thus, while consumers view current economic conditions more favorably, they do not foresee growth accelerating in the months ahead."
This monthly Consumer Confidence Survey, which was and always is conducted for The Conference Board by Nielsen, had a cutoff date for the preliminary of September 17.
Consumers reported current conditions to be more positive in September than the month prior, with those saying business conditions are "good" gaining from 23.7% to 28.0%. Those stating business conditions are "bad" declined slightly from 17.8% to 16.7%, though consumers were mixed about the job market. Those stating jobs are "plentiful" increased from 22.1% to 25.1%, while those claiming jobs are "hard to get" also rose from 21.7% to 24.3%. The number of consumers saying they expect more jobs in future months was flat at 15.0%, and fewer jobs also gain from 14.5% to 15.8%. The proportion of consumers expecting their incomes to increase, a long-term problem area in the economy, increased from 16.2% to 19.1%, while the proportion expecting a decline also increased from 9.8% to 10.1%.