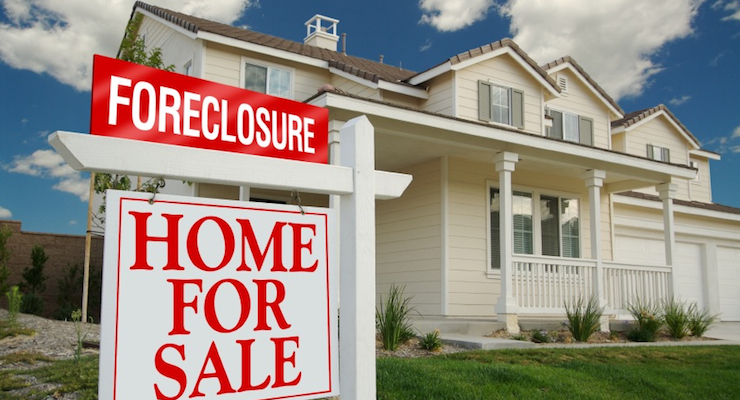 Risky Mortgage Market Share Up Year-Over-Year
The composite National Mortgage Risk Index (NMRI) for Agency purchase loans stood at 12.14% in October, up 0.76 percentage point from a year earlier. The monthly composite, which gauges the risky mortgage market share in the housing sector, has increased year-over-year in every month since January 2014.
"The mortgage credit loosening trend now stretches to 22 months, with first-time buyers accounting for the lion's share of loosening," said Edward Pinto, codirector of AEI's International Center on Housing Risk. "Given the long running seller's market, this creates demand pressure that is driving up home prices faster than incomes."
Pinto, who is also the former executive vice president and chief credit officer for Fannie Mae, said Agency loan originations continued to migrate from large banks to nonbanks in October, a shift that has accounted for much of the upward trend in the composite NMRI. Nonbank lending is substantially riskier than the large bank business it replaces, though it has been artificially encouraged by government backed by the housing lobby.
The NMRI results are based on nearly the universe of home purchase loans with a government guarantee. In October, the NMRI data included 280,000 such purchase loans, the third highest monthly total since the series began. With the addition of these loans, the total number of loans that have been risk rated in the NMRI since November 2012 rose to over 7.6 million.
Other notable takeaways from the October NMRI include the following:
• The spring and summer homebuying season continued to be strong, with loan volume up 15% from a year earlier. The overall volume was buoyed by strengthening demand from first-time buyers, driven by looser lending and an improving job market.
• About 144,000 purchase loans for first-time buyers were added in October, up 21% from a year earlier, bringing the total in the NMRI to 3.4 million since April 2013.
• The NMRI for first-time buyers hit 15.62%, a new series high, up 1.2 percentage points from a year earlier and well above the Repeat Primary Homebuyer NMRI of 9.62%.
• Fueled by historically low mortgage rates and high and growing leverage, a seller's market has now prevailed for 37 straight months. As a result, the rise in real home prices from the 2012:Q3 trough has far outstripped income growth, crimping affordability.
• Credit standards for first-time home buyers are not tight. In October, 70% had down payments less than or equal to 5%, 27% had DTIs greater than the QM limit of 43%, and the median FICO score was 708, a bit below the median for all individuals in the U.S.
• The cut in FHA's annual insurance premium early this year boosted its market share to 28.8% in October from 22.9% in March. This increase has come largely at the expense of Fannie Mae and the Rural Housing Service.
• The collapse in large-bank market share continued in October, offset by nonbacks, which have a much higher MRI.
"The news cycle is filled with stories about the alleged tightness of credit for first-time buyers," said Stephen Oliner, codirector of AEI's International Center on Housing Risk and senior fellow at UCLA's Ziman Center for Real Estate. "Our data show this narrative is untrue. Many first-time buyers with ordinary credit profiles – or worse – get loans every month."