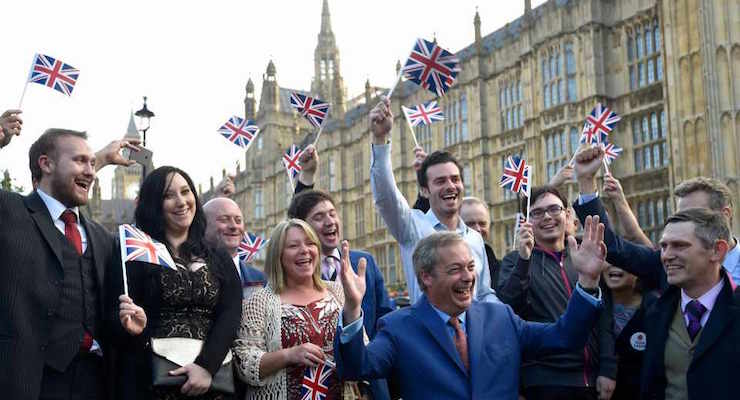 The network and cable news outlets were monotonous with "analysts" predicting the stock market sky was falling after the United Kingdom voted to leave the European Union. But the U.S. stock markets fell only slightly less when President Barack Obama was re-elected in 2012.
The Dow Jones Industrial Average (INDEXDJX:.DJI), which lost 610.32 to close down at 17,400.75, or -3.39% following the Brexit vote, closed down roughly 313 points, or -2.4%, the Wednesday after the 2012 presidential election.
On Friday, the S&P 500 (INDEXSP:.INX) lost 75.91, or -3.59% to close down at 2,037.41. It lost -2.3% in 2012. The NASDAQ Composite (INDEXNASDAQ:.IXIC) lost 202.06, or -4.12%, falling to 4,707.98. It closed down 2.5% in 2012. Many individual equities, particularly stocks which are commonly owned by Main Street America's 401k and IRA, actually did worse than they did today. Apple Inc.(NASDAQ:AAPL) fell by just 2.81% on Friday but shares closed at $558.13, off 3.8% the Wednesday after the 2012 presidential election.
This isn't to minimize the damage done in the markets overseas, either. But the alarmist attitude and public statements are both irresponsible and historically unsupported. The British Pound (GBPUSD), which closed down -6.013%, recovered after September 16, 1992, commonly referred to as Black Wednesday, the day George Soros made a billion dollars crashing the currency.