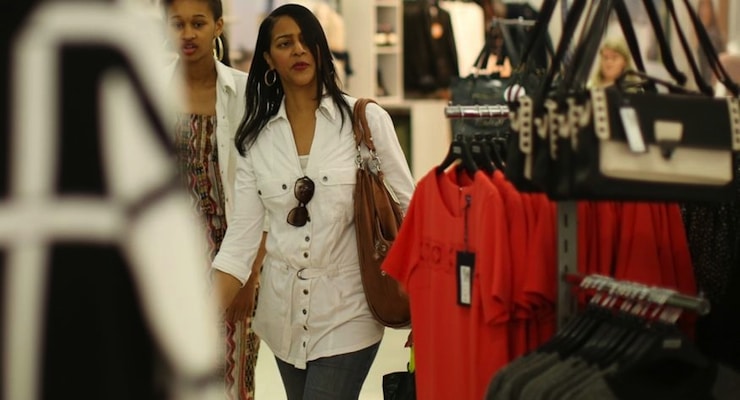 The Commerce Department reported on Thursday U.S. retail sales fell 0.3% last month, missing economists' expectations for a decline of 0.1%. Retail sales in the U.S. during the month of July were previously reported to have been unchanged.
Sales were up 1.9% from a year ago, but the report on Thursday showed an downwardly revised 0.1% loss. Excluding automobiles, gasoline, building materials and food services, retail sales fell 0.1% last month after a downwardly revised 0.1% drop in July. This subgroup, the so-called core retail sales, correspond most closely with the consumer spending component of gross domestic product (GDP).
Considering a weak report on manufacturing activity in August and a slowdown in job growth, the retail sales data dashes economists' hopes of a strong rebound in economic growth in the third quarter (3Q). A report released for the prior quarter showed an abysmal rate of growth and the Atlanta Federal Reserve currently forecasts the economy growing at a 3.3% annualized rate in the third quarter.
Auto sales fell 0.9% in July and sales at service stations fell 0.8%. Sales at online retailers dropped by 0.3% and receipts at sporting goods and hobby stores fell 1.4%.