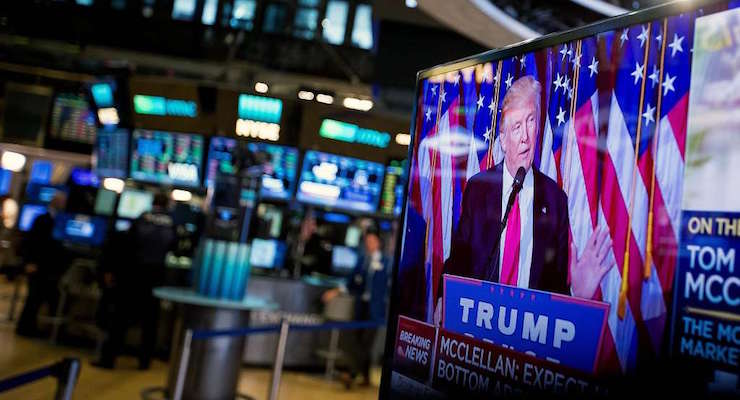 The Dow Jones Industrial Average (INDEXDJX:.DJI) breached 19000 for the first time early Tuesday, just one day after the major indexes hit records.
Global stocks moved higher as a rise in commodity prices continued to sustain the post-election rally. U.S. stocks rallied and continue the bull surge following the U.S. presidential election, particularly among industrial, financial and health care companies.
Despite the same dire predictions the British heard before the Brexit vote, traders in U.S. markets ended on the best 5-day period since 2011 and new highs last week. Investors and traders have come to the realization that economically-friendly policy under a new Trump Administration outweighed the uncertainty after their preferred candidate Hillary Clinton was defeated.
"For the moment, investors appear to see the prospects of tax reform and fiscal stimulus as the most important result of Mr. Trump's victory. Much is still unknown, however, and the initial reactions could evolve as the new administration's policy proposals and appointments take shape," said economists from Goldman Sachs in a note Friday. Goldman backed Mrs. Clinton heavily and failed to largely hedge against her defeat.
The Dow pulled back some to 18,990.79, which is still a gain of 34.10, or 0.18%, as of 10:50 A.M. EST.
The NASDAQ Composite (INDEXNASDAQ:.IXIC) also gained 8.68 points to 5,377.54, or 0.16%, while the S&P 500 (INDEXSP:.INX) gained 1.25 to 2,199.43, or 0.06%.