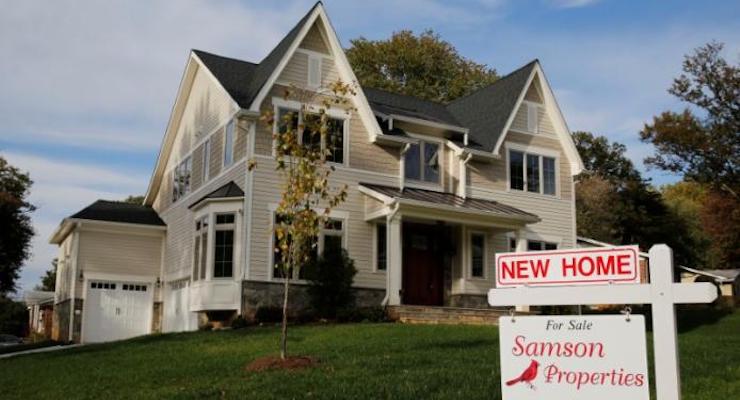 The Commerce Department said new home sales surged 6.1% higher in February to a 592,000 annualized rate, easily beating the median economic forecast. The Econoday consensus on new home sales, which account for roughly 9.7% of the overall market, called for 565,000.
But the report came in near the top estimate of 600,000.
"New home sales are the secret sauce that helps make the economy grow," said Chris Rupkey, chief economist at MUFG Union Bank in New York. "This will put some backbone in investment spending and make this economic expansion more sustainable."
The current supply of new homes on the market rose slightly, gaining 4,000 to 266,000. Still, relative to the sales supply they fell to 5.4 months from 5.6 months.
Sales appeared to have gotten a boost from builders as the median price fell a monthly 3.9% to $296,200 for a year-on-year rate. Even with the 30-year fixed mortgage rate at 4.3%, house prices gained 5.7% in January from a year ago. Further, the average price, which also reflects expensive high-end properties, jumped 9.9% in February to a yearly 11.7% gain at $390,400, setting a new record.
"Rising mortgage rates don't appear to have been much of an impediment to increasing housing demand in February as solid job gains, faster wage growth, and stronger household formations offset the drop in affordability," said David Berson, chief economist at Nationwide in Columbus, Ohio.
[social-media-buttons]