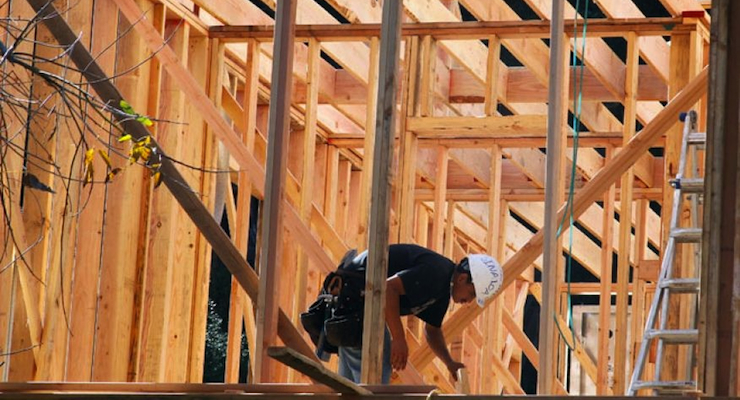 The National Association of Home Builders/Wells Fargo Housing Market Index (HMI) remained strong, falling 3 points to 68 after an unusually high March reading.
"Even with this month's modest drop, builder confidence is on very firm ground, and builders are reporting strong interest among potential home buyers," said NAHB Chairman Granger MacDonald, a home builder and developer from Kerrville, Texas.
All three HMI components posted losses in April but remain at strong levels. The components gauging current sales conditions fell 3 points to 74, while the index charting sales expectations in the next six months dropped 3 points to 75. The component measuring buyer traffic edged 1 point down to 52.
"The fact that the HMI measure of current sales conditions has been over 70 for five consecutive months shows that there is continued demand for new construction," said NAHB Chief Economist Robert Dietz. "However, builders are facing several challenges, such as hefty regulatory costs and ongoing increases in building material prices."
The 3-month moving averages for regional HMI scores show the West and Midwest both rose one point to 77 and 68, respectively. The South held steady at 68, and the Northeast fell two points to 46.
The monthly survey has been conducting for the NAHB for 30 years, which gauges builder perceptions of current single-family home sales and sales expectations for the next six months as "good," "fair" or "poor." The survey also asks builders to rate traffic of prospective buyers as "high to very high," "average" or "low to very low." Scores for each component are then used to calculate a seasonally adjusted index where any number over 50 indicates that more builders view conditions as good than poor.