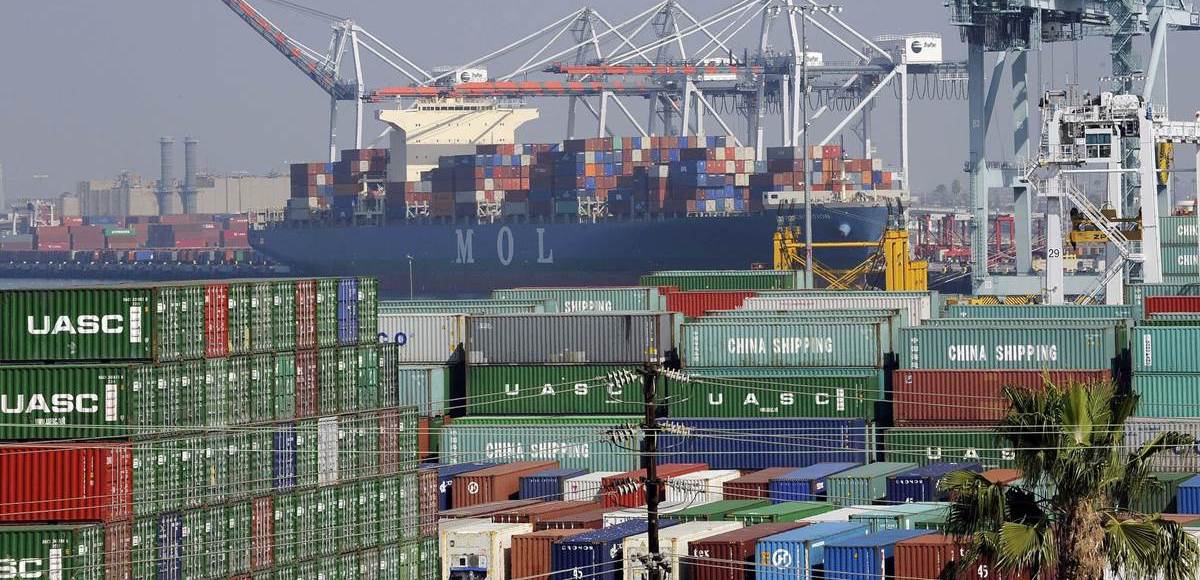 The U.S. trade deficit widened to $56.6 billion in January, up $2.7 billion from $53.9 billion in December and more than even the deepest estimate. The median economic forecast called for the trade gap to widen to $55.1 billion.
Exports were $200.9 billion in January, $2.7 billion less than December. Imports were $257.5 billion, down less than $0.1 billion from December imports.
The trade deficit is a net negative for first-quarter (1Q) economic growth as measured by gross domestic product (GDP).
The U.S. has trade surpluses in billions of dollars with Hong Kong ($2.6), South and Central America ($2.4), Singapore ($0.9), Brazil ($0.5), and United Kingdom ($0.3). However, they are easily offset by trade deficits in the billions of dollars with China ($35.5), the European Union ($15.0), Germany ($6.3), Mexico ($5.6), Japan ($5.6), Italy ($2.8), OPEC ($2.5), India ($1.8), Taiwan ($1.5), Canada ($1.5), South Korea ($1.5), France ($1.4), and Saudi Arabia ($0.6).
The politically-sensitive U.S. trade deficit with China rose $1.5 billion as exports decreased $1.3 billion to $10.5 billion and imports increased $0.2 billion to $46.0 billion. The deficit with members of OPEC increased $2.0 billion as exports fell $1.2 billion to $4.1 billion and imports rose $0.7 billion to $6.6 billion.
Only the trade deficit with the European Union fell. It narrowed by $2.1 billion as exports decreased $0.4 billion to $24.7 billion and imports decreased $2.5 billion to $39.7 billion.