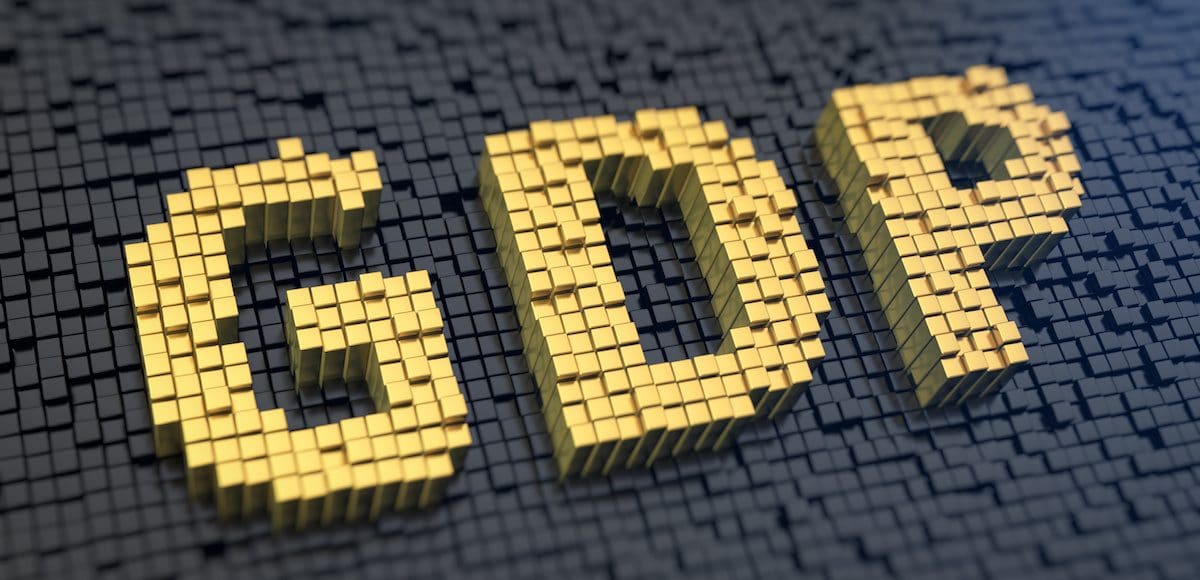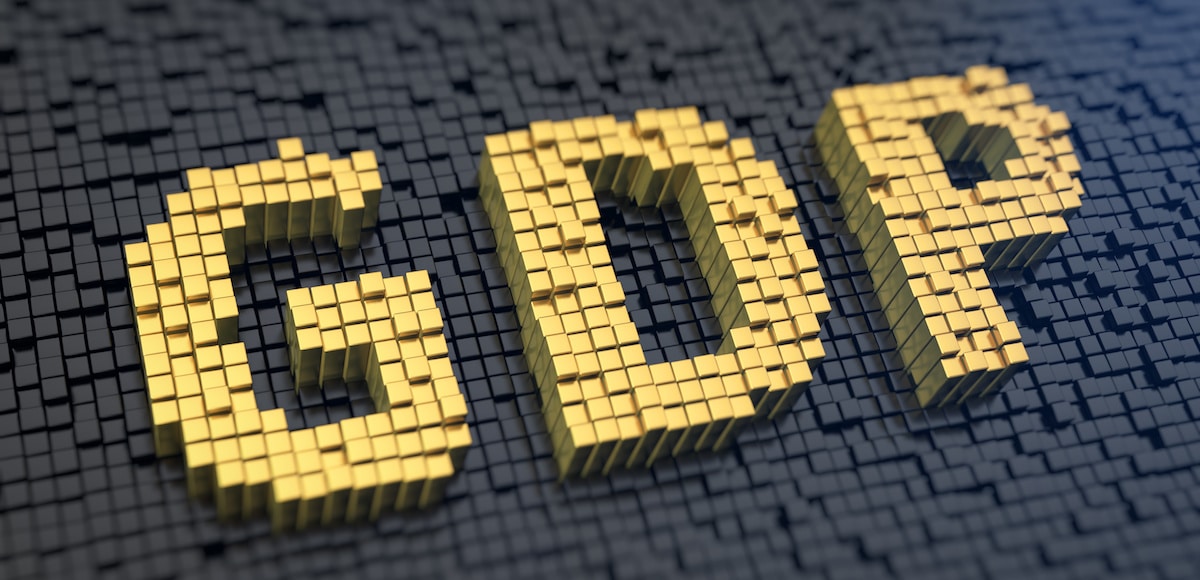 The Bureau of Economic Analysis (BEA) reported the advance estimate for third-quarter (Q3) gross domestic product (GDP) came in at 3.5%, beating the forecast. The median consensus expected Q3 U.S. economic growth to come in at 3.3%.
The BEA recently released the final estimate for Q2 2018 GDP, which held firm at 4.2%. The "second" estimate for Q3 2018, based on more complete data, will be released on November 28, 2018.
"No doubt there are positives and negatives behind the headline GDP report," Tim Anderson, analyst at TJM said. "A sharp build in inventories was responsible for 2% of the topline 3.5%. This was the largest inventory build in 2 1/2 years."
Indeed, as People's Pundit Daily (PPD) reported on the quarter, business inventories have helped to offset a widening trade deficit. See more, here, here and here.
"On the negative side, a few component that highlighted the 4.4% Q2 GDP report, dropped off sharply in Q3. Non residential fixed investment dropped to 0.8% after running hot at 8.7% in Q2," Mr. Anderson added. "Back on the positive side, the consumer remained strong with final sales rising +3.1%, although below the pace of Q2 when it rose +4.3%."
Consumer spending came in much stronger than the forecast anticipated. Real consumer spending rose 4.0%, far more than the 3.3% forecast. The GDP price index, rose 1.7% in Q3, compared with an increase of 2.4% in Q2. The PCE price index rose 1.6%, compared with an increase of 2.0%. Excluding food and energy prices, the PCE price index increased 1.6%, compared with an increase of 2.1%.
Current-dollar personal income rose $180.4 billion in Q3, compared with an increase of $180.7 billion in Q2. Gains in rental income, wages and salaries, and nonfarm proprietors' income were offset by a downturn in farm proprietors' income and a slowdown in dividend income.
"The 'Net Trade' component slowed by -1.8%. Watch for the critics of the Trump trade policy to highlight this. They'll argue that the ramp in inventories is an effort to 'get ahead' of an impending increase in tariffs between China and the U.S.," Mr. Anderson continued. "Whether this portrays economic reality is debatable."
Put plainly, workers' wages and salaries are continuing to rise after stagnant to zero gains from the Great Recession until 2017.
Disposable personal income rose $155.0 billion, or 4.1%, in Q3, compared with an increase of $168.9 billion, or 4.5%, in the second quarter. Real disposable personal income increased 2.5%, the same increase as in Q2.
Personal saving was $999.6 billion in the third quarter, compared with $1,054.3 billion in Q2. The personal saving rate — personal saving as a percentage of disposable personal income — was 6.4% in Q3, compared with 6.8% in Q2.
The Federal Reserve also raised its real gross domestic product (GDP) annual growth projection for 2018 to 3.1%, up from 2.8%.