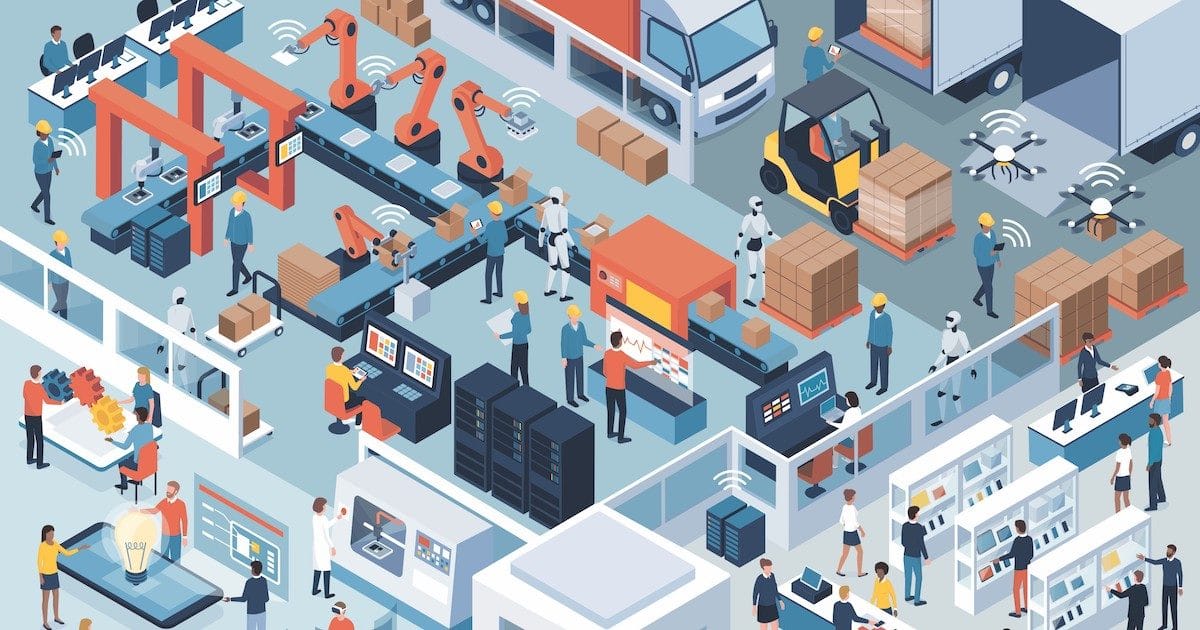 PMI: Underlaying Strength in New Orders, Production and Employment Continue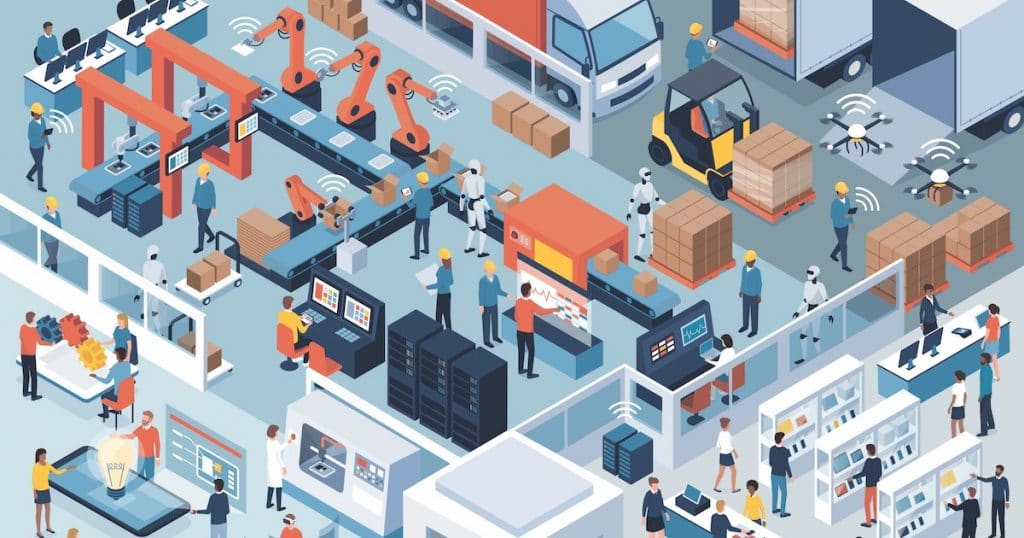 The Institute for Supply Management (ISM) Manufacturing Index (PMI) came in at 52.1 in May, indicating underlaying strength but less than the forecast.
| | | | | |
| --- | --- | --- | --- | --- |
| | Prior | Consensus Forecast | Forecast Range | Actual |
| ISM Manufacturing Index | 52.8 | 53.0 | 51.5 to 54.0 | 52.1 |
"Comments from the panel reflect continued expanding business strength, but at soft levels consistent with the early-2016 expansion," Timothy R. Fiore, Chair of the ISM Manufacturing Business Survey Committee, said.
"Demand expansion continued, with the New Orders Index strengthening, but remaining in the low 50s, the Customers' Inventories Index remaining at a 'too low' level, and the Backlog of Orders Index contracting for the first time since January 2017."
The New Orders Index came in at 52.7%, an increase of 1 percentage point from the April reading of 51.7%. The Production Index posted at 51.3%, a 1-percentage point decline from April's 52.3%. The Employment Index rose to 53.7%, a 1.3% increase from the April reading of 52.4%.
Of the 18 manufacturing industries, 11 reported growth in May, in the following order: Printing & Related Support Activities; Furniture & Related Products; Plastics & Rubber Products; Textile Mills; Miscellaneous Manufacturing; Electrical Equipment, Appliances & Components; Computer & Electronic Products; Chemical Products; Food, Beverage & Tobacco Products; Nonmetallic Mineral Products; and Machinery.
"While the headline number is a moderate decline from the 52.8 reading in April, it remains above the expansion/contraction threshold of 50.0," said Tim Anderson, an analyst at TJM Investments at the New York Stock Exchange (NYSE). "It is also worth noting that a couple key components of the report, Prices Paid and New Orders both rebounded from sharp declines in April."
"Thus, activity by purchasing managers in the manufacturing sectors of the economy, remains on the upswing, but at a slower rate than we have seen in the last few quarters."
The six industries reporting contraction in May — listed in order — are: Apparel, Leather & Allied Products; Primary Metals; Petroleum & Coal Products; Wood Products; Paper Products; and Fabricated Metal Products.
"Respondents expressed concern with the escalation in the U.S.-China trade standoff, but overall sentiment remained predominantly positive. The PMI continues to reflect slowing expansion," Mr. Fiore added.
In May, the U.S. hiked tariffs on China from 10% to 25%, a sharp increase worth more than $200 billion amid ongoing trade negotiations. The Chinese are hoping to hold out for Joe Biden, even as their economy takes a hit.
Panel Comments
"Sales remain strong. Labor remains tight. Tariffs are having a significant impact on cost of goods. No impact on where we buy our goods." (Food, Beverage & Tobacco Products)
"Ongoing tariffs [issue is] impacting costs and influencing supplier realignment on country of origin. Border issue is causing delays in imports from Mexico." (Computer & Electronic Products)
"Business continues to be very strong. Our company and our supply base continue to be challenged getting manpower for production. Key commodity costs like steel have continued to come down. Lead times with suppliers have stabilized after moving out two to three times what they were a year ago. Supply base performance has improved over the last 90 days and stabilized." (Machinery)
"Newly increased tariffs on Chinese imports pose an issue on a number of chemicals and materials that are solely produced in China. We are expecting increases in raw materials starting June 1." (Plastics & Rubber Products)
"General slowing due to inventory correction." (Primary Metals)