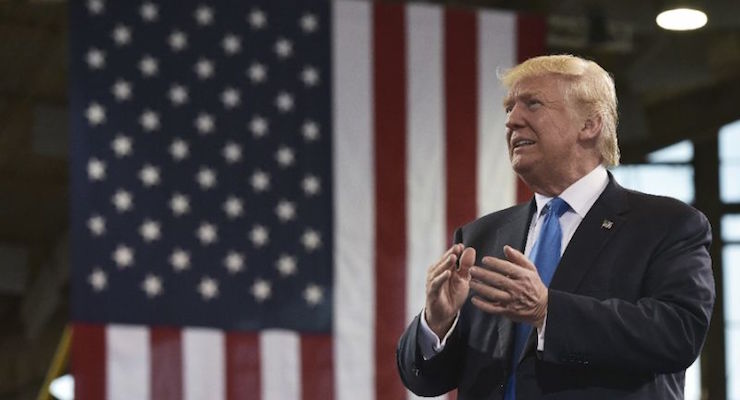 After nearly 2 years of fighting the media and two party establishment, Donald Trump ended campaigning asking voters to "deliver justice at the ballot box." The New York businessman has been trying to get back to the surge he was enjoying before some of that momentum was blunted by FBI Director James Comey announcing the investigation into Hillary Clinton's mishandling of classified information would again result in no charges.
"Now it's time for the American people to deliver justice at the ballot box," he told the crowd. "Tomorrow, the American working class will strike back."
He ended with the people he could count on the most throughout a campaign that saw an old guard try to hold on to their power–his family and supporters. A massive crowd cheered when he announced the support of New England Patriots star quarterback Tom Brady, and head coach Bill Belichick.
"You can have Pocahontas. I'll take Tom Brady and Bill Belichick," he said in a reference to far leftwing Sen. Elizabeth Warren, D-Mass., to cheers from an enthusiastic crowd.
Trump's closing argument throughout the day: if he wins, "corrupt politicians and their donors lose."