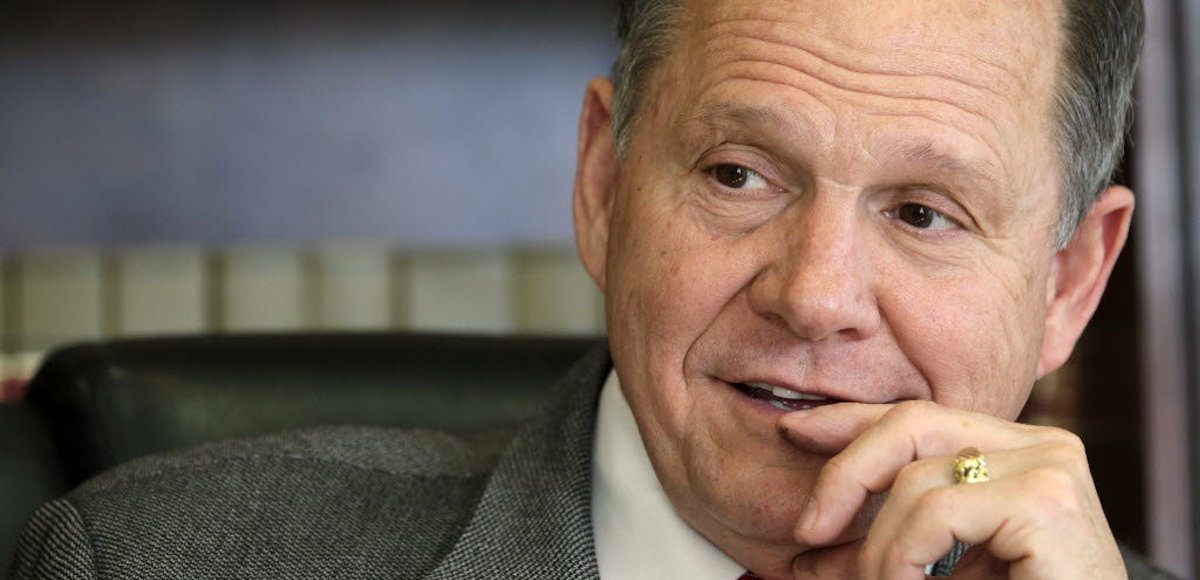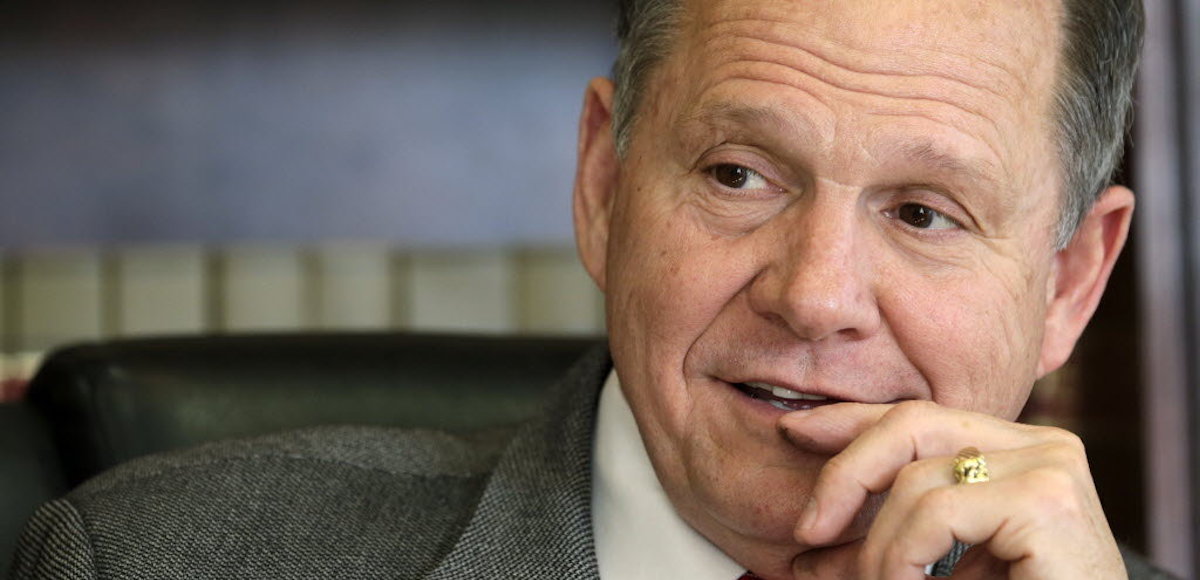 Judge Roy Moore and incumbent Republican Sen. Luther Strange will advance to the runoff on September 26 for the U.S. Senate in Alabama. With nearly all of the precincts reporting, Judge Moore received 38.9% of the vote, or 162,570 total votes, while Sen. Strange earned 32.8%, or 136,910 total votes.
Let's get right to the point.
Judge Moore broke his so-called ceiling and Sen. Strange is in big trouble. With President Donald Trump's endorsement, the power of the incumbency and Majority Leader Mitch McConnell, R-Kty., the appointed senator couldn't even muster the support of a third of Republican primary voters in Alabama.
Judging by President Trump's post-primary tweet, he learned Tuesday night what Barack Obama never did learn: Just because voters support you, doesn't mean they'll vote for an Establishment candidate they don't like and don't trust just because you told them to.
Private polling data conducted by PPD late last week indicated that nearly two-thirds of voters who planned to back Rep. Brooks would vote for Judge Moore against Sen. Strange in the runoff. Given we underestimated Judge Moore by several points, it is entirely possible some of those voters already made that strategic voting decision.
Still, an analysis of the results county-by-county, giving Judge Moore roughly half of the support that backed Rep. Brooks, finds there are 24 additional counties in which Judge Moore could carry the majority in the two-way matchup, including several larger counties.
Let's take a look at the three-way margins, considering the constant for the margin is Moore to Strange to Brooks.
St. Clair went 44% to 36% to 14%, while Elmore went 48% to 21% to 17%, making both counties within range of a majority for Judge Moore given the statewide polling data. The same is true for Coosa (49% to 32% to 11%) and Cullman (48% to 31% to 15%).
There are also counties in which Judge Moore earned majority support and where he will likely increase that margin in a two-way race. Henry County is one of them, which went 53% to 25% to 13%.
Madison is a big county and a strong base of support for Rep. Brooks. This is one of the big ones to watch. It went for Rep. Brooks by 50% to only 19% for Judge Moore, while 27% backed Sen. Strange. While it may appear that those are vote-rich targets for the judge, we believe Madison County presents an opportunity for Sen. Strange to gain some ground.
Jefferson County, which is the largest and went 27% to 44% to 21%, also is more favorable territory for Sen. Strange.
Tuscaloosa, which went 40% to 36% to 15% for Judge Moore, is another question mark we see leaning toward the frontrunner. Calhoun is another rich target for Judge Moore, who earned 41% to 39% for Sen. Strange. But another 19% who backed Rep. Brooks are demographically more inclined to back the former judge.
The eventual winner will go on to face Democrat Doug Jones, the Establishment favorite who beat Robert Kennedy, Jr. While there has been some chatter, mainly from a liberal media hoping Judge Moore is too conservative for Alabama, we find that assertion ludicrous. This race is rated Safe Republican on the PPD Senate Election Projection Model.
Counties to Watch: Moore vs. Strange vs. Brooks
Coosa: 49% to 32% to 11%
Cullman: 48% to 31% to 15%
Elmore: 48% to 21% to 17%
Limestone: 30% to 26% to 41%
Jackson: 43% to 34% to 19%
Lauderdale: 43% to 31% to 21%
Lee: 37% to 33% to 23%
Madison: 19% to 27% to 50%
Mobile: 36% to 33% to 15%
Morgan: 37% to 25% to 35%
Montgomery: 34% to 31% to 20%
Jefferson: 27% to 44% to 21%
Tuscaloosa: 40% to 36% to 14%
Walker: 47% to 35% to 11%