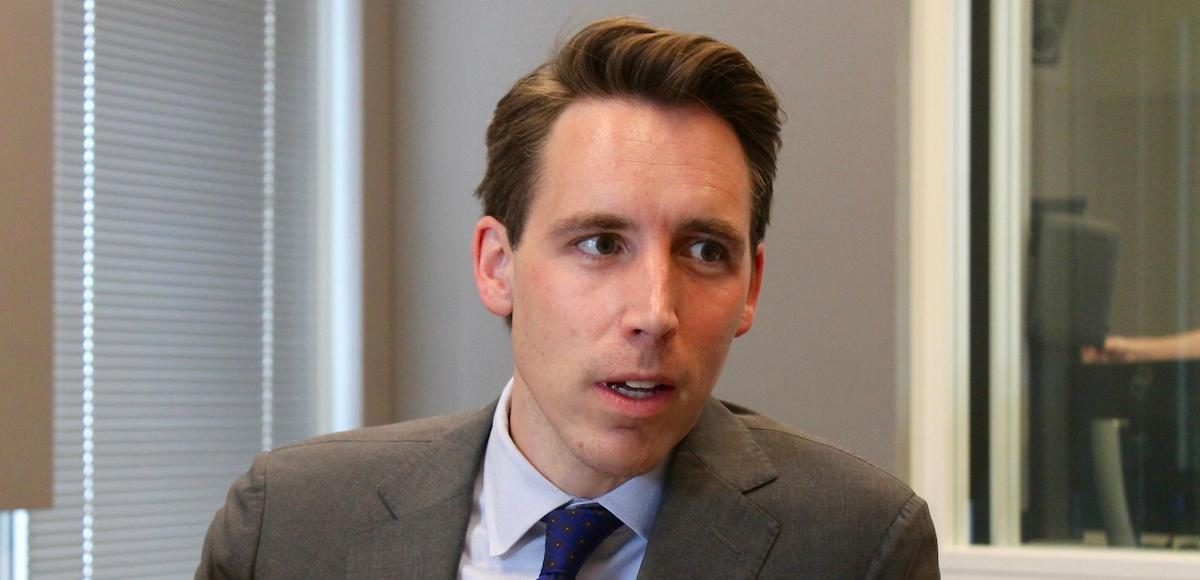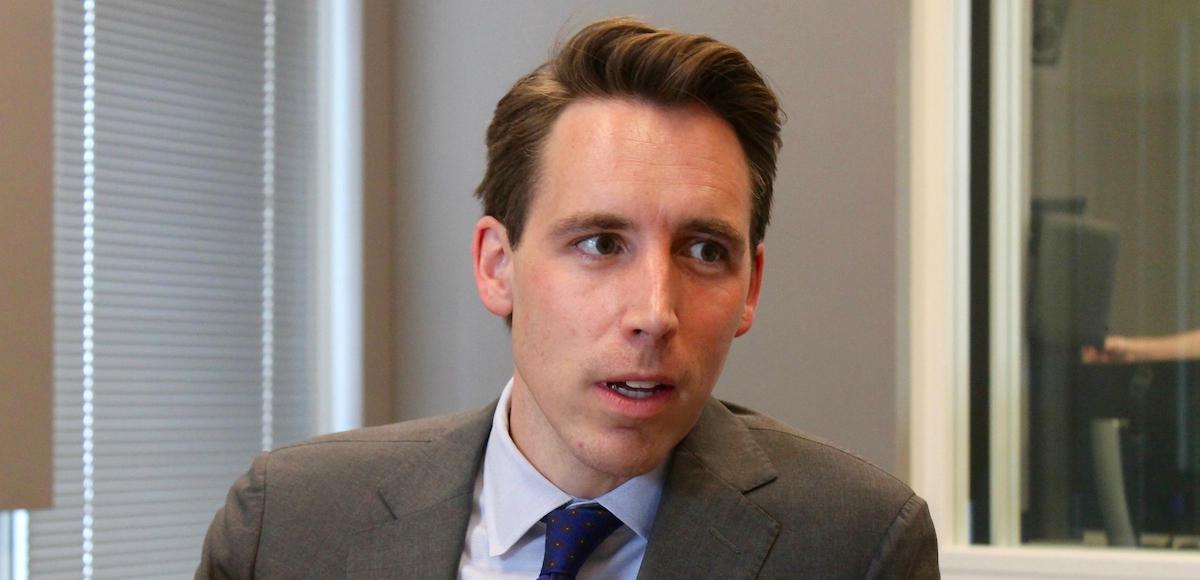 After being the target of recruiting efforts for months, Attorney General Josh Hawley announced he will run for the U.S. Senate in Missouri. Mr. Hawley, 37, made the announcement in a campaign video posted to social media on Tuesday.
"You would've thought this last election would have gotten some folks attention in D.C.," he said of President Donald Trump's shocking electoral landslide over Hillary Clinton. "The D.C. career crowd just keeps doing the same old thing. The system works pretty well for them. They're connected."
"But here in Missouri, we know too many people who can't get a job," he added. "Or, if they got a job they can't get a raise."
Now that Attorney General Hawley is in the race, the incumbent Democrat is likely running for reelection on borrowed time. Senator Claire McCaskill, 64, is one of 10 Senate Democrats from a state carried by President Trump in November.
President Trump trounced Mrs. Clinton in The Show-Me State 56.77% to 38.14%. Worse still, ticket-splitting fell to 0% in 2016, an ominous sign for any incumbent running in a state their party's presidential nominee did not carry.
The Missouri GOP had been trying to recruit the popular and articulate attorney general, who clobbered his Democratic challenger in 2016. He won 61.1% to just 38.9% for Teresa Hensley, or by more than 500,000 votes.
The Club for Growth was quickly got behind Attorney General Hawley, releasing a statement to PPD within the hour.
"Club for Growth PAC is absolutely thrilled to announce our support for Missouri Attorney General Josh Hawley in his bid to unseat Senator Claire McCaskill," said Club for Growth PAC President David McIntosh. "Josh is an ideal candidate who possesses conservative credentials and a commitment to pro-market economic principles few can match."
Last April, prominent Republican supporters released a public letter urging him to take on Sen. McCaskill, who only survived in 2012 because she ran against a highly-flawed candidate. Some of the signers included former Sen. John Danforth, former Lt. Gov. Peter Kinder and prominent donor David Humphreys.
"From his time clerking at the Supreme Court to serving as the Show Me state's attorney general, Josh has demonstrated a keen knowledge of federal policy and is devoted to defending the Constitution against government overreach," Mr. McIntosh added. "Unlike out-of-touch liberal Claire McCaskill, Missourians will be able to count on Josh to be a strong voice for fiscal sanity."
"Josh also isn't afraid to tackle the cronyism that plagues Claire McCaskill and the rest of the Washington swamp."
The attorney general previously worked as an associate professor at the University of Missouri School of Law. He was 1 of 15 lawyers in a landmark U.S. Supreme Court case, in which Hobby Lobby and other faith-based businesses challenged the ObamaCare contraception mandate.
Vice President Mike Pence also called Mr. Hawley in July urging him to run.
While People's Pundit Daily hasn't yet released the 2016 PPD Senate Election Projection Model, the Missouri Senate race is rated will be rated a Toss Up/Battleground when it is published later this month. The PPD Model has been the most accurate model on the Internet since it was established in 2014.