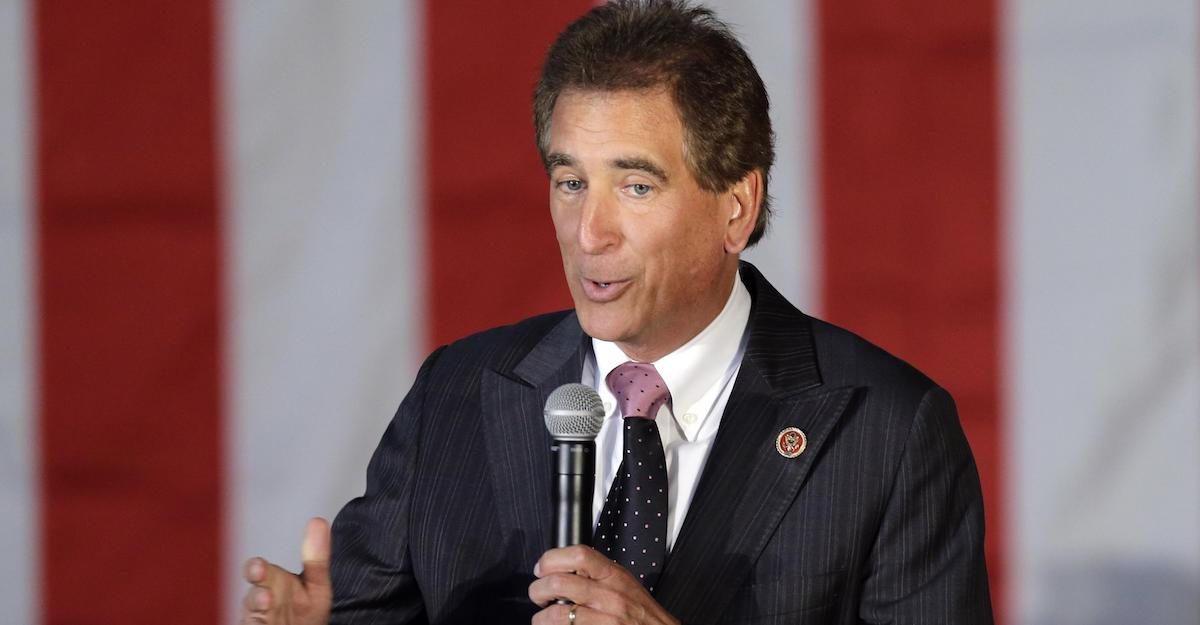 Republican Representative Jim Renacci announced on Thursday he is running for the U.S. Senate in Ohio after a personal appeal from President Donald Trump. The moderate Republican-turned-Trump supporter, had been running in the Ohio governor's race since last March but will now end that gubernatorial bid.
He made the decision after frontrunner Josh Mandel exited the race unexpectedly last week, citing health issues with his wife.
"I now realize after meeting with the White House yesterday I really need to put country first and answer the call to action to serve our nation and come back to try and fight for the Trump agenda and try to get things done in the Senate," Rep. Renacci said. "When the president and the administration call you to action, it was a pretty compelling moment for me. So this morning I announce that, after speaking to my family and my advisers and my supporters, I am going to switch and answer the call of the president, help the president in his quest to try to change Washington and I'm going to run against Sherrod Brown."
"I'm ready to fight for the Trump agenda and get things done in the Senate!"
The PPD Big Data Poll, also known as the PPD Buckeye State Battleground Poll, gave Mr. Mandel a solid edge against incumbent Democratic Senator Sherrod Brown. In July, Mr. Mandel expanded his lead over Sen. Brown. In May, the state treasurer led 49% to 44%, but that 5-point advantage widened to 8 points, 50% to 42%.
In 2016, President Trump easily defeated Hillary Clinton in Ohio, 52.1% to 43.5%. Meanwhile, Republican Sen. Rob Portman crushed Clinton ally Ted Strickland, 58.3% to 36.9%.
Sen. Portman is one of the most popular politicians the Big Data Poll has gauged this or last year to date. Fifty-nine percent (59%) of likely voters in Ohio approve of the job he is doing in the U.S. Senate, while just 36% disapprove.
"We'll poll it, and we'll poll it soon," PPD editor and Big Data Poll director Richard Baris said. "Josh Mandel was very likely to win this race given President Trump's stubbornly high numbers in the Buckeye State and the rightward shift we've seen since Senator Brown was reelected with Barack Obama on the ticket."
The race for U.S. Senate in Ohio had shifted back to Democrats after Mr. Mandel's withdrawal from the race, but Republicans have fielded a candidate capable of attracting broad support in the part and across the state. The race is now rated a BATTLEGROUND on the PPD Senate Election Projection Model.
"It remains to be seen just how broad the support for Rep. Renacci will be," Mr. Baris added. "But we're going to find out."